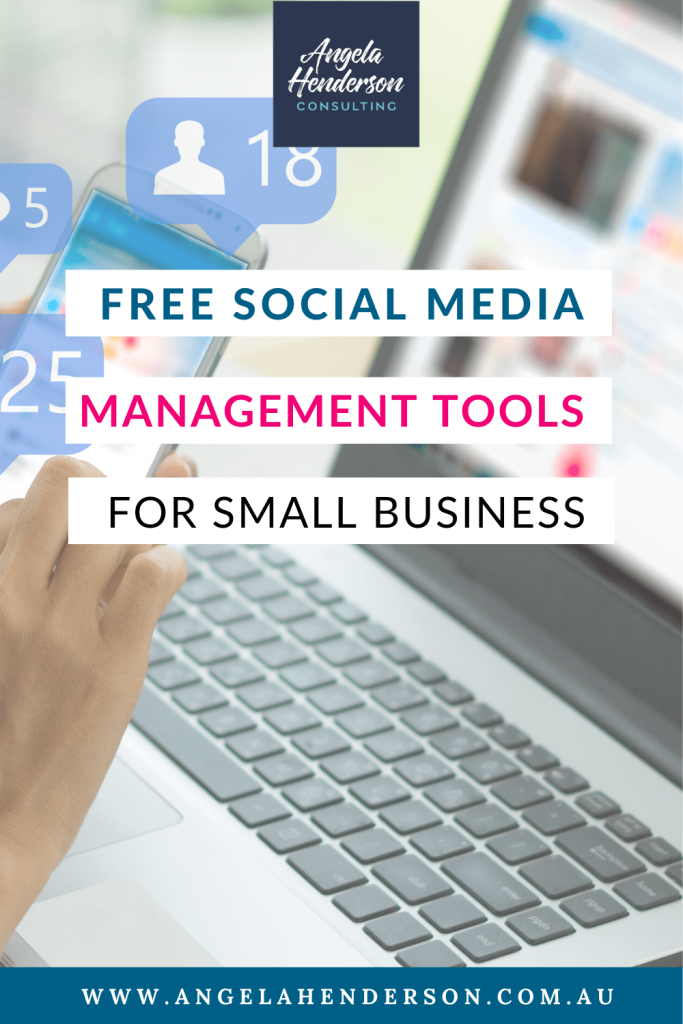 As small business owners, we all know that being active on social media is great for business. Being able to create a community online means that you have an active audience who are willing to engage with you and are excited about your next big launch. Though we all know we should be posting regularly, staying on top of a posting schedule can be time-consuming. On the other hand, hiring someone to do it for you or investing in a scheduling platform can be expensive. That's where free social media management tools for small business come in.
What is a Social Media Management Tool?
I know what some of you are asking right now: what is a social media management tool? In short, it's a tool that manages your social media. If you currently keep track of what posts you will make and when you will post them, you are managing your social media. Social media management tools help you keep track of your posts ahead of time so that when it comes time to post them the information is all there, ready for you.
It's important to note that not all social media management tools post for you. That is done by scheduling tools. Social media organisers just allow you to plan out your posts ahead of time so that you never miss a post.
Here are the best free social media management tools for small business at the moment.
Later
If Instagram is your game, Later is one of the best free social media management tools for small businesses out there. It not only lets you schedule all of your posts well in advance but also has an awesome visual planner that lets you plan out what your entire grid will look like.
RecurPost
A great all-rounder is RecurPost. This tool is perfect for those juggling multiple social media platforms at once. Not only can you plan your Facebook, Instagram, and Twitter pages, they also allow you to plan posts for your Facebook Groups, LinkedIn, Pinterest, and more. What's more, they will send you weekly reports on how your posts are doing.
Facebook Scheduler
We can't do a list of social media management tools without mentioning the Facebook Scheduler. If your business has a page on Facebook, this one can be found in your Publishing Tools and actually posts for you. It's important to note that this is a tool Facebook wants you to use. This means there may be algorithmic advantages to scheduling your posts this way.
Creator Studio
Along the same vein, we have Facebook's Creator Studio. While Facebook Scheduler is awesome for scheduling your posts, the Creator Studio is great for planning them out. You can also plan out your Instagram posts and publish directly from the Creator Studio without risk of being punished by the algorithm for using an unsupported posting tool.
Zoho Social
A planner that has inbuilt room to grow is Zoho Social. You can start out with their free edition, then upgrade to their paid versions when you decide to expand your team and social media presence. This is perfect if you're an agency wanting to try out a planner that can grow with your business.
Google Sheets
Lastly, we have the no-frills, free social media management tool for small business, Google Sheets. If you love a good spreadsheet, there is nothing wrong with planning out all your posts here. It's an awesome place to keep data and perfect for those who aren't looking for anything fancy.
By planning out your posts you will save time and actually remember to post them, boosting your social media game. Looking for more awesome tips for your business? Check out my blogs and podcasts.
Have an awesome day,
Ange