Monthly sales stuck on mediocre? Wondering if it's time to call it quits on your biz? Why don't we turn it around and give you…
Every Day Payday™?
How would you like to make an extra $150 or more per day for the next 365 days with…
More leads, more sales and more money in your pocket.
Everything has changed in the business world. The economy, the way people buy, how we market & sell…and so much more.
Every Day Payday™ is a 4 part online sales accelerator (get started today) for service based businesses, coaches and course creators who are ready to make bank doing what they love.
Get started quickly and with ease for just $111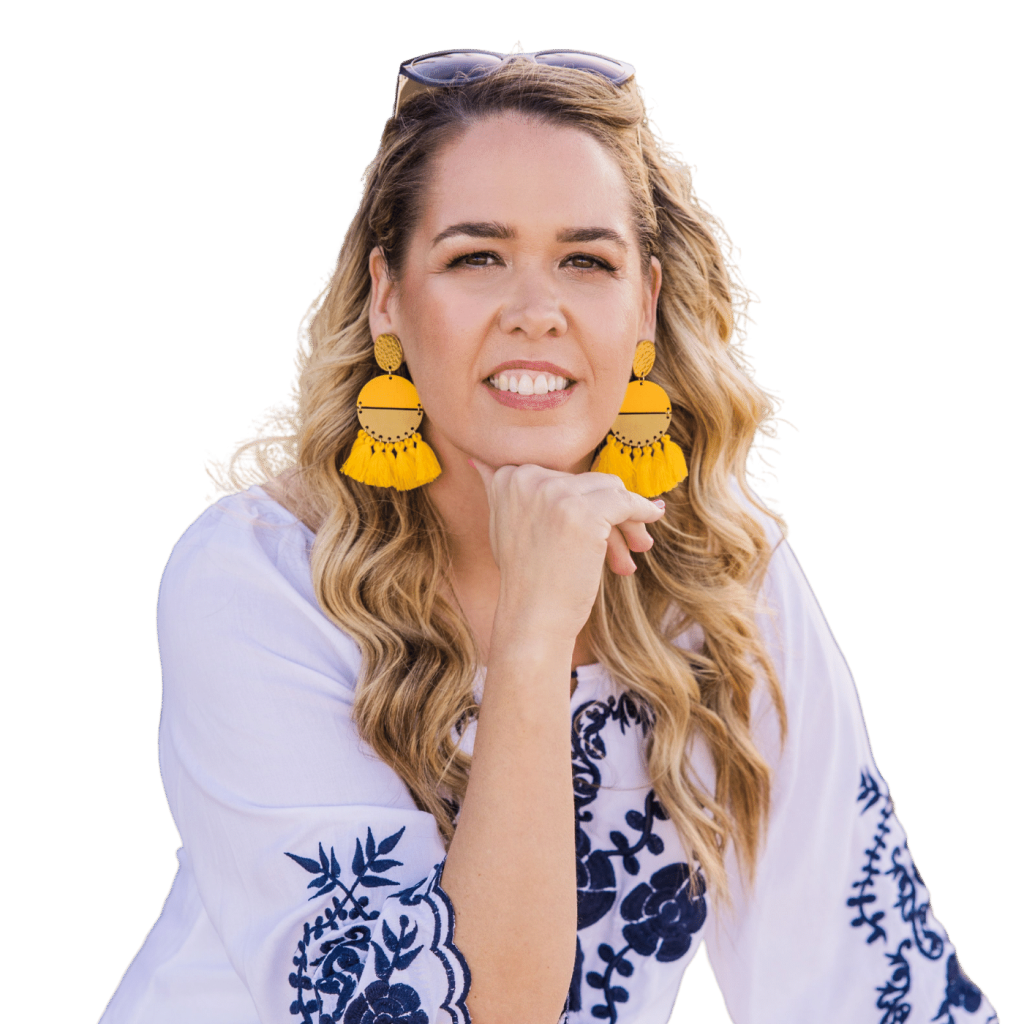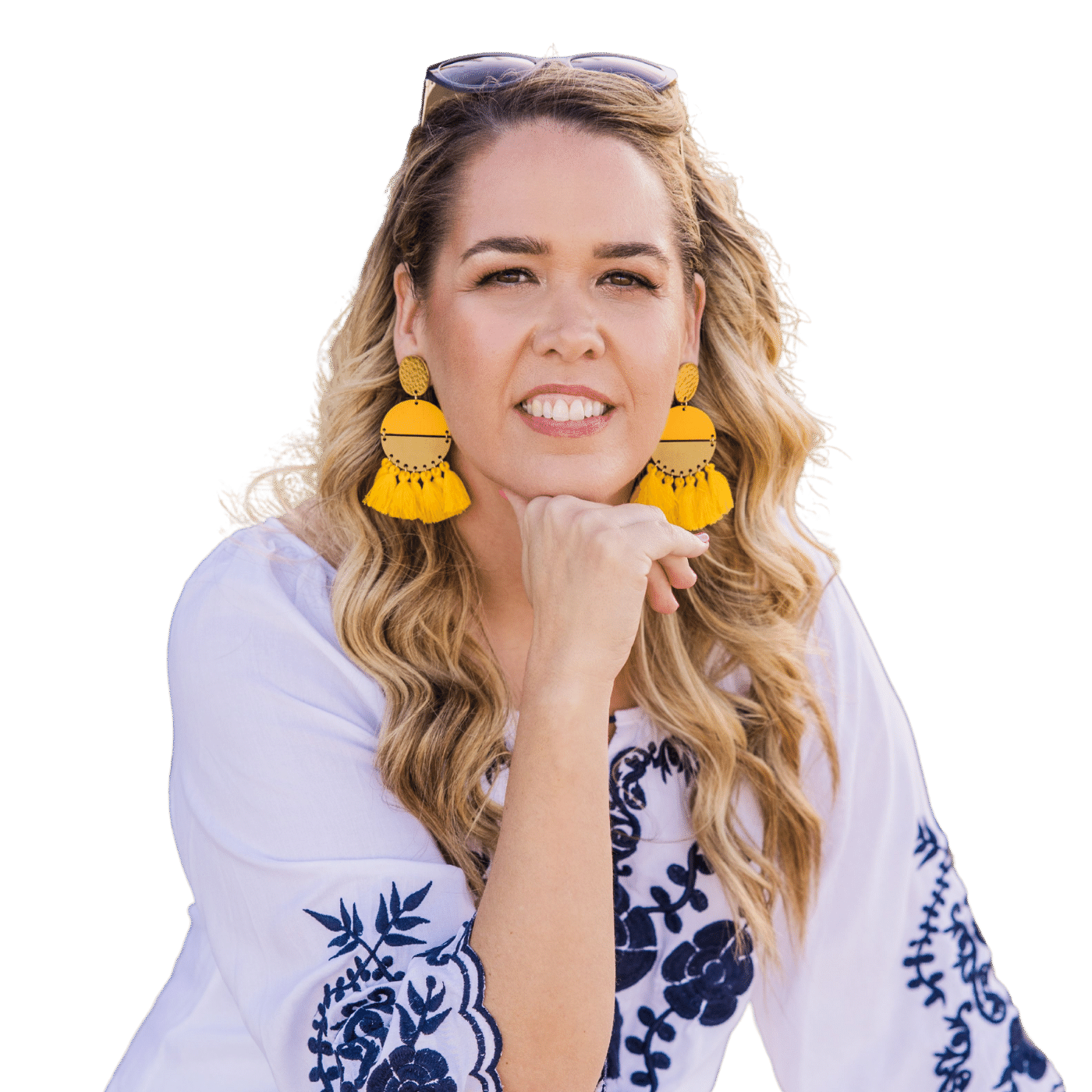 As a small biz owner, it's your job to make money EVERY SINGLE DAY.
You got into business because you wanted to make money doing what you love, right?
At first it's fun! And the money doesn't matter too much because you get to do what you do best and do it on YOUR terms. That's what running your own business is all about!
But somewhere along the line you realise that all the hard work you're pouring into your biz isn't translating into the leads, sales and money you need to make it all worthwhile.
You've been working your
off, but hard work alone doesn't make a successful business.
…there's something I want you to know…
If you want to make bank doing what you do best, you have to learn the Everyday Payday™ method.
When you join Every Day Payday™, you'll learn to apply what you learn in just 4 parts, so your sales process is easy, fun and predictable.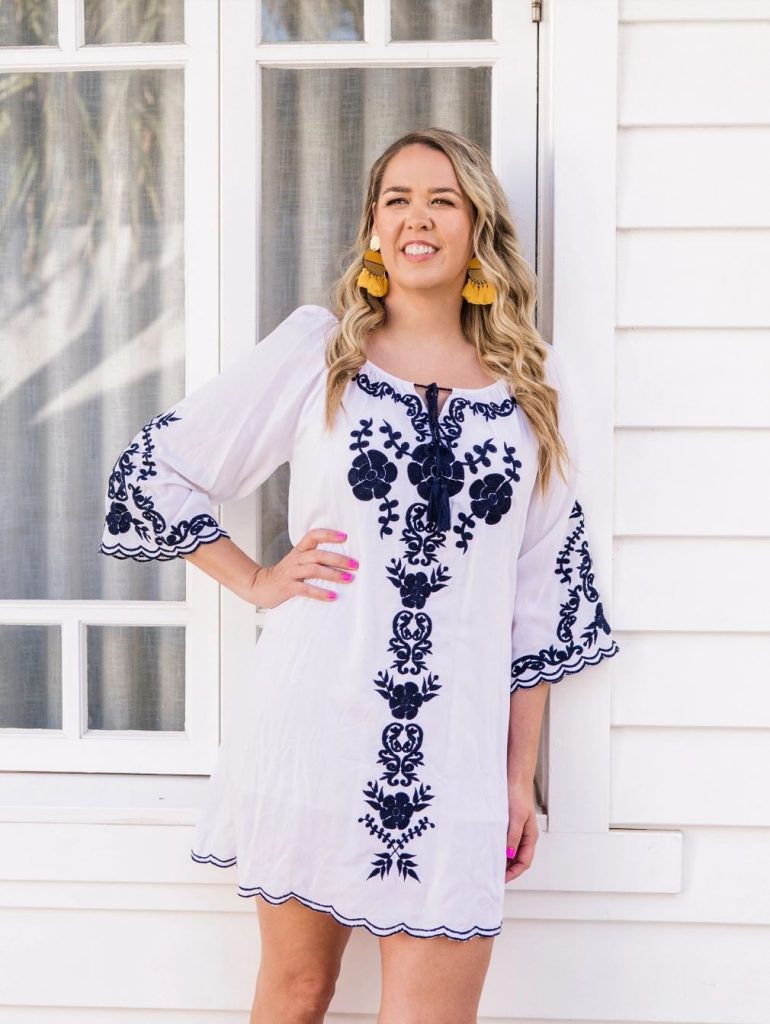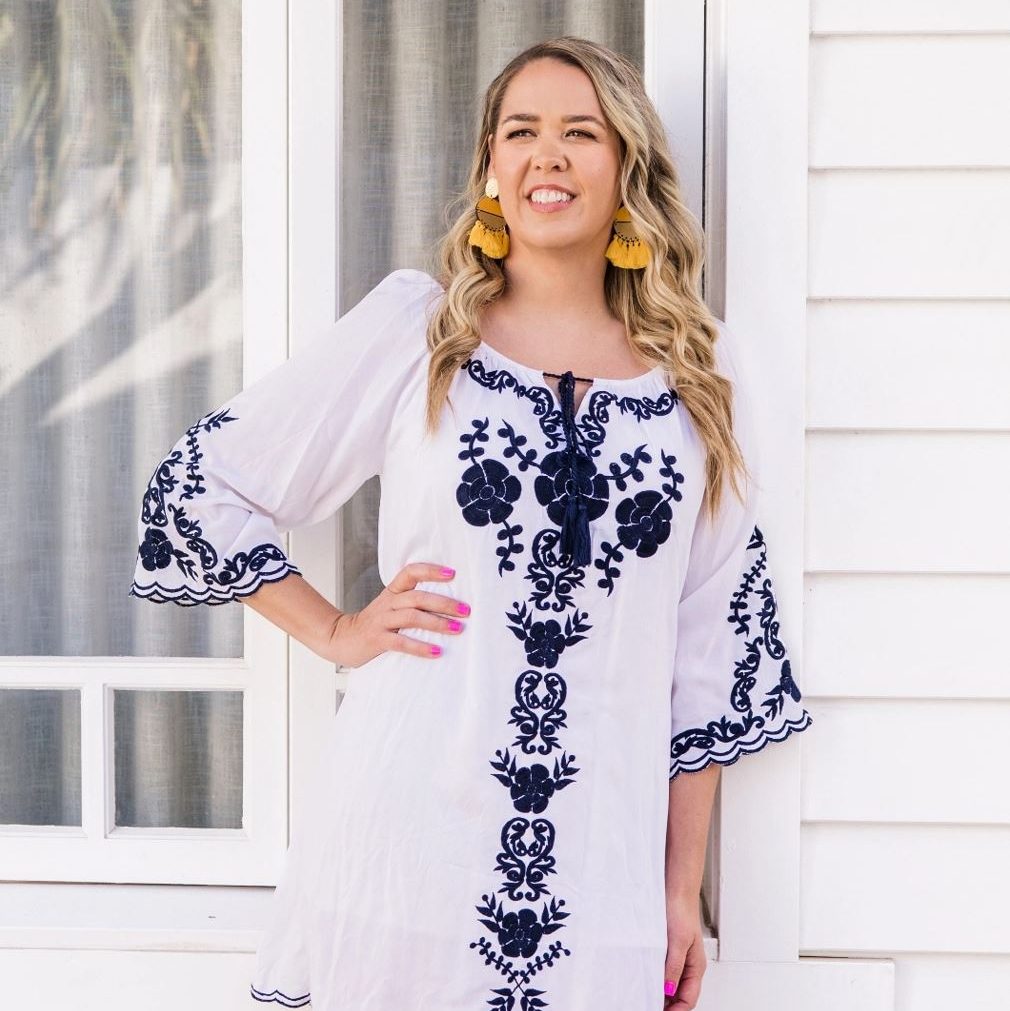 I know you probably feel like you're already doing *all* the things.
You're following all the experts, listening to all the podcasts and reading all the tips. And not just that, you're actually putting in the *work* (so much work) to implement the stuff you're learning.
BUT what all those social media posts, emails and sales funnels translate to is YOU chasing your own damn tail!
Because the truth is, without someone showing you where to focus your efforts for YOUR biz you can end up wasting a whoooole lot of time, energy and money on tactics that just don't bring in the leads, sales and cash you need.
Imagine if all your hard work was being channelled into proven sales, marketing and mindset strategies that were the perfect fit for you.
Imagine if you could turn on leads like a tap, get *immediate* sales AND create the foundations for long-term financial success in your biz.
Let's make everyday A payday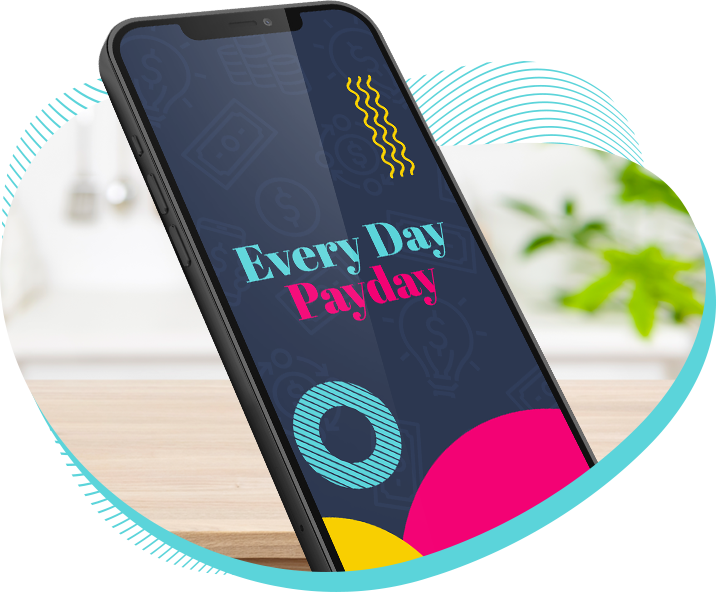 Before we go any further, let me be TOTALLY clear—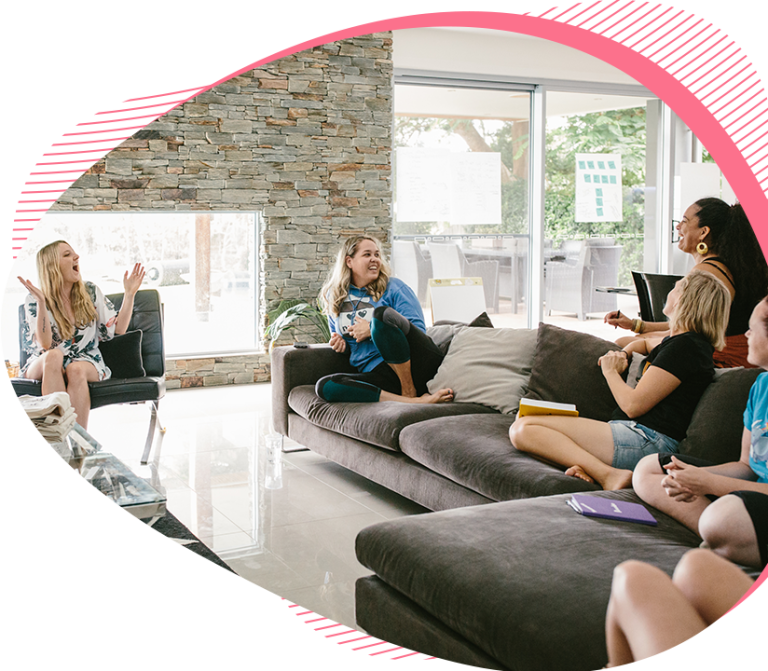 Every Day Payday™ isn't a 'Get Rich Quick' Scheme.
Yes you can make money every single day…but I'm not here to waste your time (or mine) on strategies that give you short term gains but will ultimately lead you back to the same place you're in right now.
I want you to experience sustainable success in your business.
I want all your hard work to pay off now AND in the long-term.
Which is why the sales, marketing and mindset strategies you'll learn inside won't just give you a quick cash injection so you can move your biz forward— but will allow you to continue to bring in leads, make sales and hit your financial targets over and over again.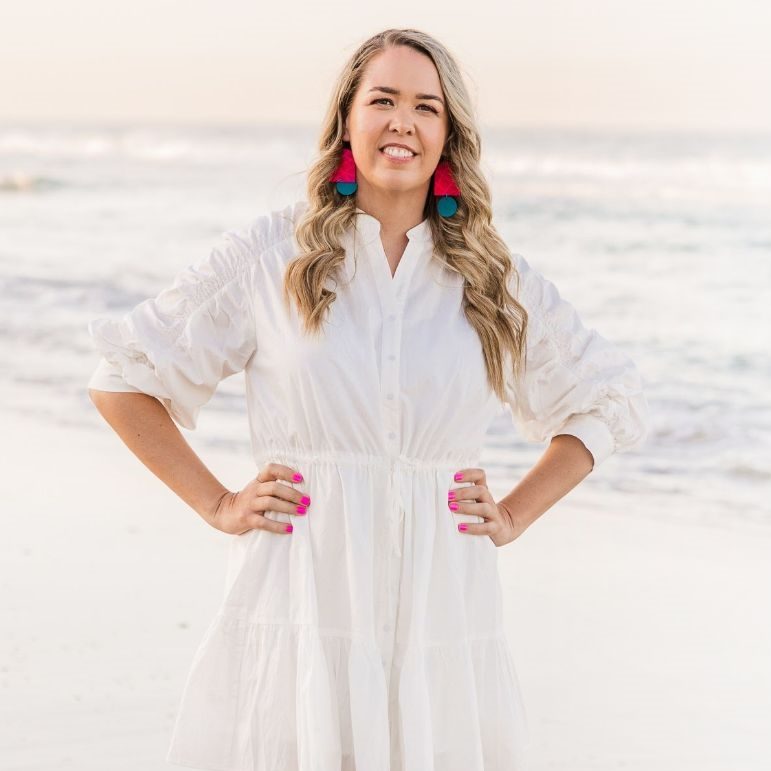 Hey there,
I'm Angela Henderson
(But you can call me Ange!)
I help ambitious women (like you!) grow profitable, sustainable businesses. The kind that allow you to make good money without burning out.
I've grown 2 kickass, multi 6-figure businesses — this one, plus online baby shop Finlee and Me — while raising 2 awesome kids, managing my mental health, and still finding time to watch way too much hockey (hey, I'm Canadian), and eat Nutella straight from the jar.
I'm not gonna lie, it's involved a WHOLE LOT of hard work.
But all of that work was super deliberate and strategic, right from the start.
And I know (because I've helped countless business owners do it for themselves) that once you have all the right pieces in play, it becomes so much easier to focus your energy on the strategies that will get you results and let go of the ones that don't.
Ange
xx
THOUSANDS
Women Empowered With Business Mindset, Strategies & Tactics
300,000+
Podcast Downloads & Counting!
13 YEARS
Of Transforming Women in Business' Lives!
INTRODUCING…
Every Day Payday™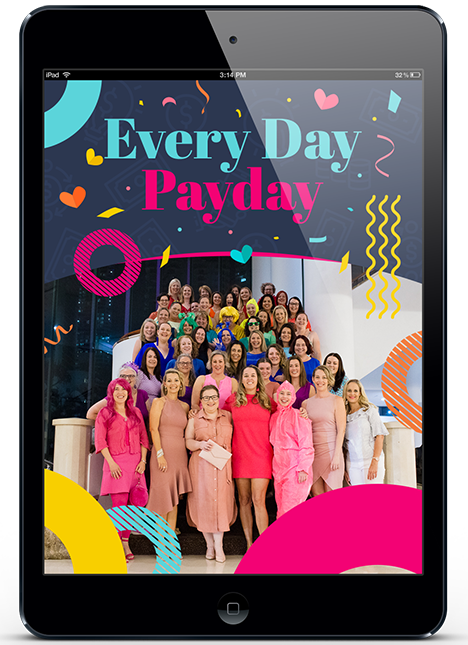 A 4 part sales accelerator (starting today) for service based small biz owners (online and offline) who are ready to make bank doing what they love.
Every Day Payday™
Includes: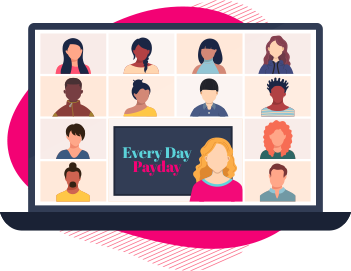 4 Part Training Session
Get the confidence you need to own your worth, create a strategy to sell, build your promotional rhythm, track your sales, and make Every Day a Payday. (Valued at $997)
3 Exclusive Bonuses
Designed To Help You Make Bank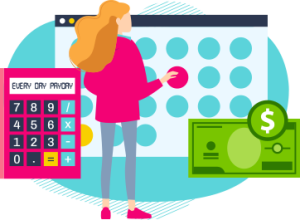 Bonus #1
The Every Day Payday™ Revenue Stream Calculator
When's the last time you calculated how much time it actually takes to deliver your offers? Or tracked the revenue that's coming in?
With the Every Day Payday™ Revenue Stream Calculator, you can assess how much money you're actually earning per service, identify them, look at how much time it takes to deliver them, and then what your ROI per hour is. And then, decide what offers need to be shifted and/or retired if they no longer serve your business model.
This is an exclusive tool that only my paid clients have access too. And not only do my clients use this epic tool, but I too use it in order to ensure I have a clear pathway and understanding on how I'm moving closer to growing a profitable and sustainable business.
(Value $497)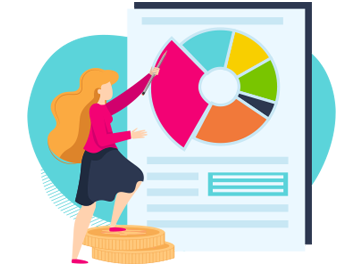 Bonus #2
The Every Day Payday™ Strategy + Goal Planning Workshop
2-Hour on-demand Business Strategy + Goal Planning Workshop to map out your monthly, quarterly, and yearly goals. Plus, get a yearly planner that goes with it. Plan for overall business success even after you learn everything you need to know about selling inside Every Day Payday™.
This workshop will take the chaos from your head and get the clarity you need by creating actionable goals, so that you can transform your business to 5-figure months without burning out in the process.
(Value $197)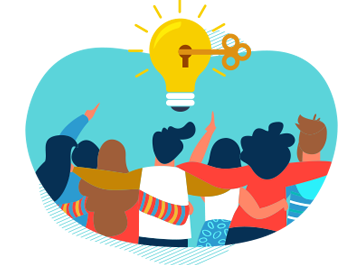 Bonus #3
Get Out of Your Own Way Series
Get immediate access to 6 incredible on-demand sessions from a Mindset Expert that will help you identify limiting beliefs, stories and self-sabotaging behaviors so that you can shift these and clear the pathway to help drive you forward in both business and life.
Strategy is only one part of your business profit journey. The other important piece is mindset. Why? Because your external world is a direct reflection of your internal world.
These mindset strategy sessions, will allow you to work on the internal growth and unpack the chaos and move you to calm.
(Value $597)
Sign Up now
Value = $2,288
What Our Participants are Saying

Joining Every Day Payday has been a total game-changer and was the kick-starter I needed!

The results have been incredible! In the 4 months since joining Every Day Payday I've more than doubled my revenue – an extra $17K in the bank – and almost doubled the number of parents I've helped!

Ange gave me the tools to make some simple, yet highly effective changes to both my marketing strategy and execution AND – very importantly! – my mindset.

I'm so grateful for deciding to join the program. It has been exactly what I needed!

If you have big plans for your business, but you're feeling a little stuck right now, don't hesitate to join Ange in Every Day Payday and get the business boost you need!

Courtney Rogers
Pricing & Sales Coach
I was thrilled to be able to work with Ange in her Every Day Payday program because I knew she had the insights, knowledge, experience, and skillset to help me make significant changes in my business.

Going through the program helped lift my mindset to become more confident + visible, and has helped me implement strategies to increase my conversion rate and income.

I highly recommend Ange to any woman who wants a holistic and results-oriented coach.

Thank you Ange!

Melissa-Lee Lithgow
Digital Marketing Consultant
Going through the program helped lift my mindset to become more confident + visible, and has helped me implement strategies to increase my conversion rate and income.
Here's what I'll teach you during the 4 training sessions to help you make Every Day a Payday™
PART #1
The Performance Review
We take a forensic look at your business— how you're marketing your biz and where you're getting your leads and sales so we can identify the next steps you can take to bring in the money you need.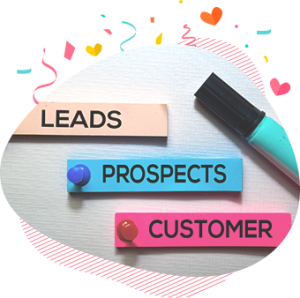 PART #2
Creating Quick Money Wins with Proven Sales Strategies to Make Every Day a Payday
Together we explore ways to address your gaps and use proven strategies to put a rocket under your sales. Angela will share her 15 tried and tested sales strategies you can start using right now (and implement whenever you need) to inject cash into your biz— quick.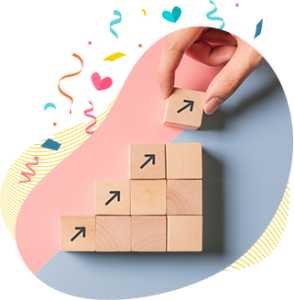 PART #3
Building the foundations for future success by choreographing your own promotional rhythm
Now that you have a bit of momentum we'll discover how you can keep it going and create a long term promotional rhythm to gain more visibility and have your ideal clients practically throwing their money at you.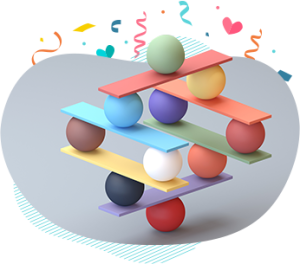 PART #4
The live Every Day Payday™ system assessment
Most courses leave you to do things on your own, but that's not how Every Day Payday™ works. I want to help you go from "stuck" to "unstuck" using our system while I assess the work you've done inside of our program. With all the right tools in your belt, you're ready to take on the world, almost. In our final week, come prepared to learn the final stages that will help you to may every day a payday! I'm going to share with you the 3 most important things you need to focus on in your business, but also share with you key selling strategies that are simple, easy and fun.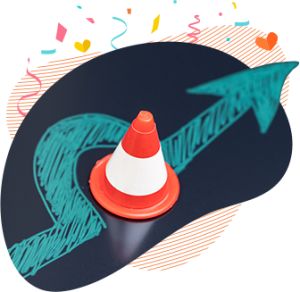 Every Day Payday™
A 4 part sales accelerator (starting today) for service based small biz owners (online and offline) who are ready to make bank doing what they love.
GET STARTED FOR JUST $111 USD
Value = $2,288
\You have the opportunity to get access to my entire
formula to make every day a payday, for ONLY $111…
Inside of my Everyday Payday™ 4 part accelerator program!
Here's how it works: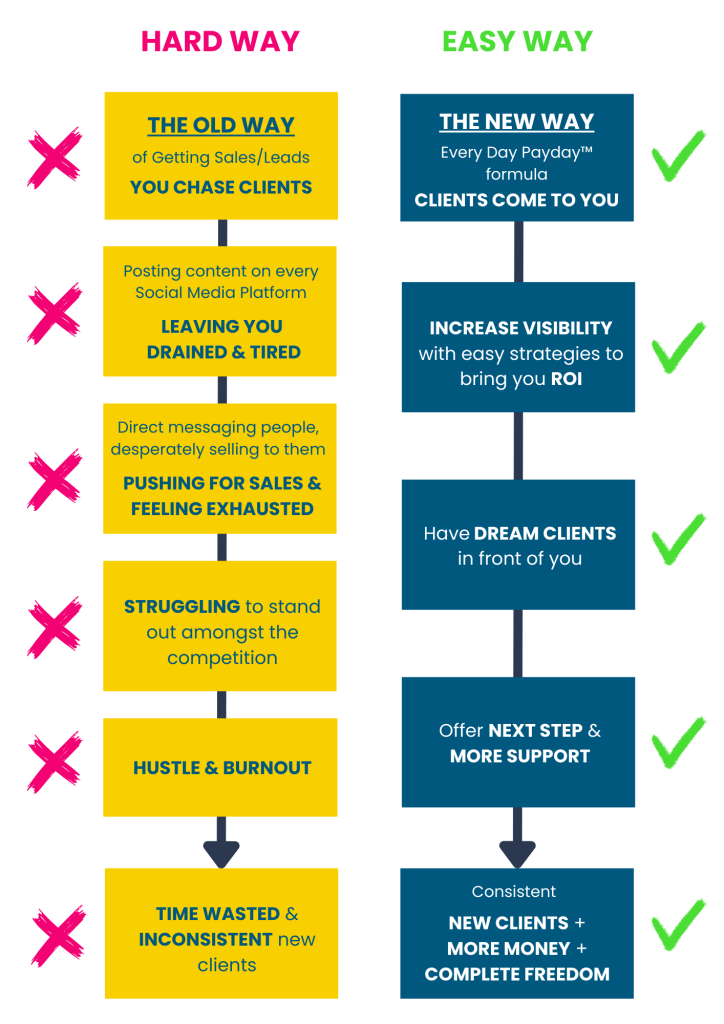 I want you to feel totally equipped to use everything you learn in Every Day Payday™ to become a selling machine.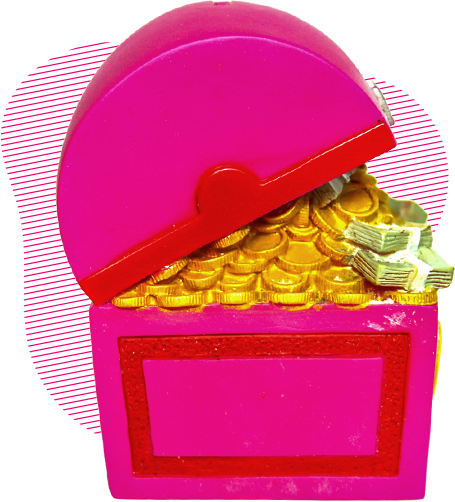 I want you to feel confident bringing in the leads and cash you need to support the short and long term growth of your business.
I'll help you tackle your challenges and cheer on your successes.

In fact, Every Day Payday™ is the most affordable way to get my brain on your biz— all you have to do is show up.
*for real, the current price for 1:1 coaching with me is $1,000 an hour

So for just $1.30 a day – you'll not only get access to the most update to date trainings/bonuses to help you make Every Day Payday™ but you'll also have direct access to one of Australia's leading business consultants/coach.
If you haven't hit that signup button yet you might be thinking you can keep trying to work things out on your own.
And you absolutely can do just that. You can keep fiddling with the dials, testing sales strategies and new ideas, hoping to land on something that works.

Or you can bypass the heartache, confusion and months of mediocre sales (not to mention the sunk time and cost that comes with trying to learn from so-called 'experts' on Google and YouTube).

And instead, use proven sales strategies that create real results, get support from a business coach who's committed to your biz AND join a community of incredible business owners on their own journey to success.

The choice is yours. Here's that button again if you're ready to join.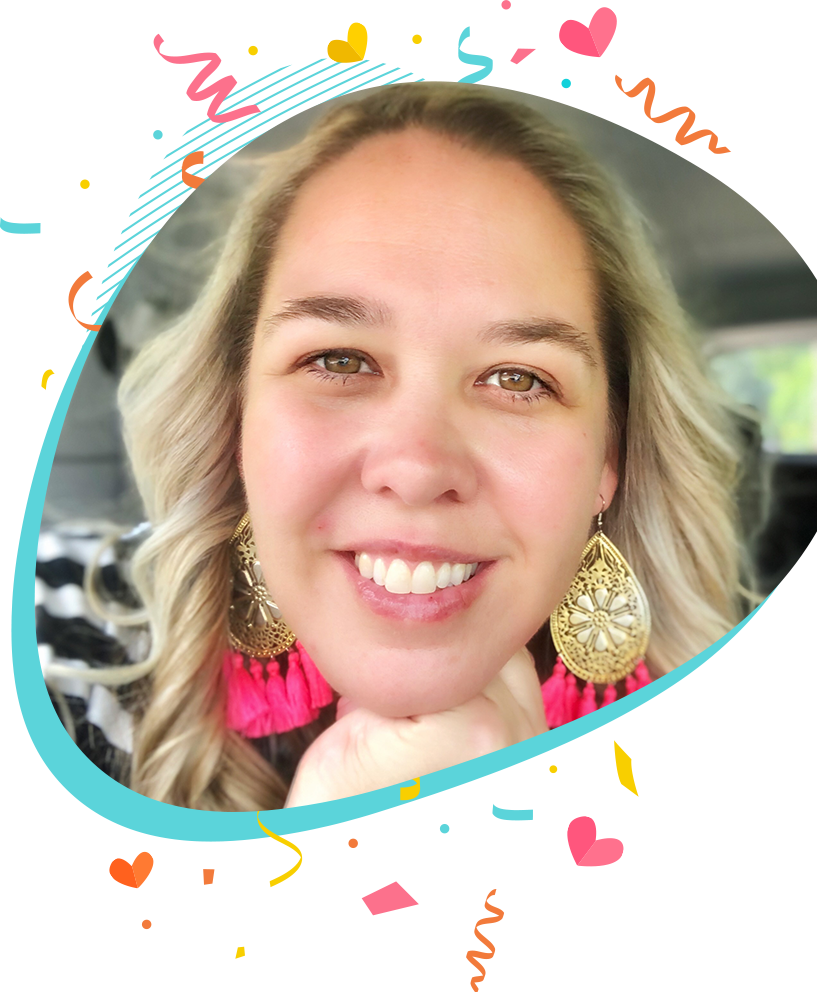 What Our Participants are Saying

Marcela Ramirez
Founder and Director at MRPR
Doing Every Day Payday with Angela Henderson has removed multiple barriers that were holding me back in my business. My mindset had become small and negative, and the lessons, resources, and support from Ange have done wonders for my self belief.

The fact that Ange can point to her own successful examples of things that are working for her is a huge help.

Even before finishing the course, my income started to increase, and importantly, I now have a clear plan for how to keep growing my visibility, credibility, and income.

If you need a well-informed and kind kick up the bum like I did, Every Day Payday is for you!

Ekta Agarwal
Director at Great Creates
A chance interaction with Angela on a Facebook page was the universe conspiring to lead me to a powerhouse of knowledge and enthusiasm.

I have absolutely loved working with Angela! She has challenged my mindset, helped me consider new perspectives, and develop useful connections.

A beautiful, compassionate and big heart are the added perks Angela brings to the table.

Lesley Clavijo
Digital Marketing Strategist at Lesley Clavijo
Since my session with Angela I've doubled my prices & tripled my hourly rate for consulting calls. Which means I'm working less but making more.

Angela helped me understand that people are paying for my expertise and all the time, years and investment I've spent on getting to where I am now, not for the time I spend on a project. This was a HUGE light bulb moment.

Angela lead me to and I can't thank her enough!
Lifetime Income Potential with Every Day Payday™
let me break it down…
Business #1
Business #2
Business #3
Let's start to make Every Day a Payday!
Frequently Asked Questions
Still have questions?
If you can't find an answer to your question in our FAQ, you can always contact me and my team will reach out shortly after.
Every Day Payday™
A 4 part sales accelerator (starting today) for service based small biz owners (online and offline) who are ready to make bank doing what they love.
GET STARTED FOR JUST $111 USD
Value = $2,288
© 2023 Angela Henderson Consulting. All rights reserved