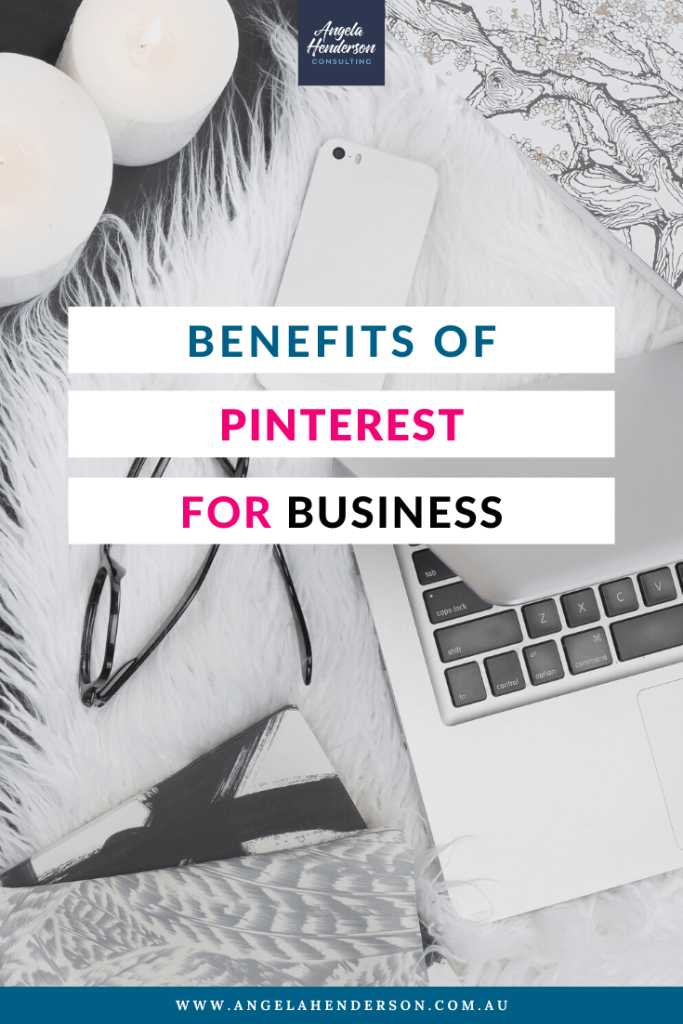 In case you missed it, Pinterest is quickly becoming one of the top social media platforms when it comes to digital marketing for small businesses. Pinterest has massive marketing potential but is often overlooked by businesses due to lack of information about what it can actually do for you.
Here are a few key benefits of Pinterest for business owners that show how digital marketing on this platform could lead to massive growth.
What Is Pinterest?
For many people Pinterest is where you go for visual inspiration, be it home decor, travel destinations, or Christmas decorations. While this is true, Pinterest is also so much more than just an inspiration board.
The way it works is that users search for or scroll through content, then pin the content that they like. Thanks to the search function and the way pinning works, Pinterest is the perfect social media platform for those looking to buy. Pinterest brought in more referrals than LinkedIn and Youtube after just two years of operating, proving its selling capability.
Pinterest can connect businesses with users who are inspired by their products or services. This opens you up to a whole new audience who have a whole new way of buying, which is just one of the benefits of Pinterest for business owners.
The Benefits of Pinterest for Business
Reach a New Audience
Pinterest has over 300 million active users each month. That's a whole lot of people that you could be reaching with your business. What's more, Pinterest reaches a slightly different demographic than other social media platforms, being largely women between the ages of 30 and 50. If that's your target audience, marketing your business with Pinterest could come with massive potential benefit.
Optimise Your Content
With other social media platforms, it can be difficult to know exactly what will work on them. Their algorithms seem mysterious, and while one post can go viral, another that is seemingly similar can fall flat. Plus, it can be difficult to get a toe in and have your posts appear in front of new users. Pinterest is a little bit different.
Pinterest operates similar to Google in the sense that it is, essentially, a search engine. This means that the way many users interact with the platform is by actively searching for what they want. Not only does this put them in the buying mindset from the get-go, but it also means that you can optimise your content to appear on particular searches. This makes it much more likely that users will find your business.
Drive Traffic To Your Site
By providing useful content on Pinterest you will more than likely drive traffic to your site. Share blogs or content that need to be clicked on for the user to get the full benefit of that content. This could result in massive traffic to your site, which ultimately results in business growth.
Create a Community
Just like Facebook and Instagram, one of the benefits of Pinterest for business is that it can create an online community for you and your customers or clients. Users engage with your pins by pinning them and adding them to their boards. This provides you with an opportunity to communicate with them, connect, and listen to them about your products and services. This combination makes them much more likely to convert.
It's Free
One of the biggest benefits of Pinterest for business owners is that it's free. You can create as many pins as you like, giving yourself an endless marketing platform for absolutely no cost. If you already use other social media sites to post your content, reformatting the image and caption to suit Pinterest will take no time at all and could leave you with awesome results.
If other social media platforms aren't doing it for you, Pinterest could be the answer. The benefits of Pinterest for business owners speak for themselves. With such a unique demographic and purpose, it could be the secret ingredient your marketing strategy needs.
How Can You Get Started on Pinterest?
If you're serious about taking your business to the next level… I would strongly encourage you to join the FREE Masterclass – 5 Step Framework for Getting Massive Pinterest Traffic … Forever. This is the class that I took just a few months ago – after meeting the owner Jennifer through my mastermind this year and also seeing her on stage at Social Media Marketing World and rocking everything about Pinterest.
As a result of this class, FREE Masterclass – 5 Step Framework for Getting Massive Pinterest Traffic … Forever. I have started implementing my own Pinterest strategy to reach my goals for the rest of this year and next year.
Full disclosure – because this is the ONLY Pinterest course I recommend and since I've tested it myself and have seen the results, I became an affiliate. If you sign up through my link I get a small commission.
Want more information about Pinterest? Check out some interesting Pinterest Statistics, and connect with other small business owners by joining my Facebook group, the Australian Business Collaborative.
Have an awesome day,
Ange