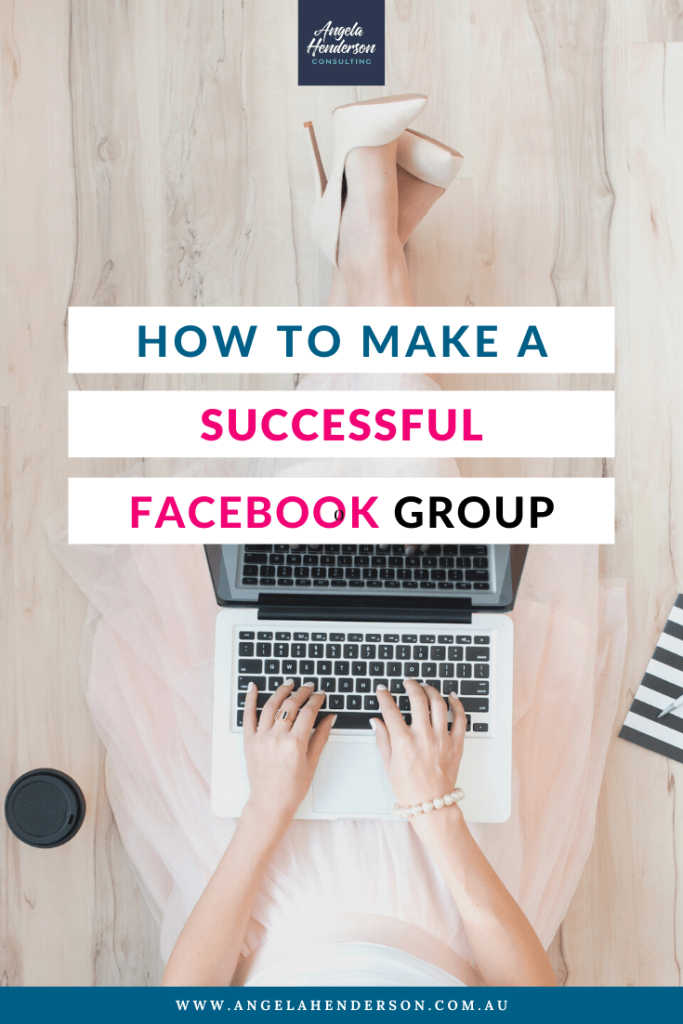 Whether you love it or hate it, Facebook is one of the most effective marketing platforms for many small businesses. It's a brilliant way to connect with your target audience and grow a community online. Lately, growing a community on your main business profile has become difficult, with Facebook prioritising other posts to enter into the news feed. The solution? Start a Facebook Group.
The Benefits of Having a Successful Facebook Group
Running your own Facebook group allows you to build a community based on the values your business represents. You can choose who joins the group, what gets posted, and when, so that everything in the group is of value to your members and aligns with your brand. It allows you to connect with peers or your target audience in a friendly setting and builds the reputation of your brand with ongoing evidence that you know what you're talking about due to having a willing audience subscribe to hear your advice. Being a business consultant who has their own Facebook group the Australian Business Collaborative with over 4000 small business owners, I have learned a few things along the way about how to make your Facebook group a successful one.
How to Make a Facebook Group
The first step to making a successful Facebook group is creating the group itself. To start off, you need a group name and to select a privacy setting. Do you want your community to be open to anyone to join, would you rather filter the members by making them request to join, or do you want your group to be completely secret and only accessible by invite? The second option is usually your best bet. It gives you control over who joins while still enabling the group to be found by those looking. After this, you can go through and add a description, categories, and other details to make the purpose of your group clear and the group itself easy to find. From here, invite a few people to the group to get the ball rolling.
How to Ensure Your Facebook Group is Successful
Set Some Ground Rules
In either the description or a pinned post, make sure that you set some ground rules for your group. If you want certain posts on certain days and if there are any strict rules you want to enforce, put them here. This way everyone is on the same page from the start and the group members know what's expected of them. To make the posting days even more visible, do what I did and make them the cover photo of your group so that they are brought to your member's attention every time they go to the page. You can also post the rules in the caption of this photo to make them easily accessible.
Encourage Engagement
Once you have your group set up, the groundwork laid out, and a few members, you can start to encourage engagement. Having different posting days is great for this. It narrows the scope of what people can post, making posting easier for them. Comment on their posts and comments, ask questions in the group, and share your wins and losses. This will turn your group into a positive community which will boost your Facebook group success.
Add Value
When you're running a group, checking in and asking a few questions to start a conversation isn't enough. You need to show people why the group is worthwhile being a part of and convince them to recommend it to others. The way you do this is by adding value. Share lessons you have learned and give advice and answers wherever you can.
Advertise
None of this will go to any use if nobody knows about your group. Promote it on your social media, share it wherever you can, link it on your website, and spread the word at networking events. The more members you get the more your site will spread through word of mouth. Self-promoting is something you need to get in the habit of so that you can have as broad a reach as possible to grow your community.
If you're looking for an example of a successful Facebook group, check out Australian Business Collaborative with over 4000 small business owners.
Have a great day,
Angela