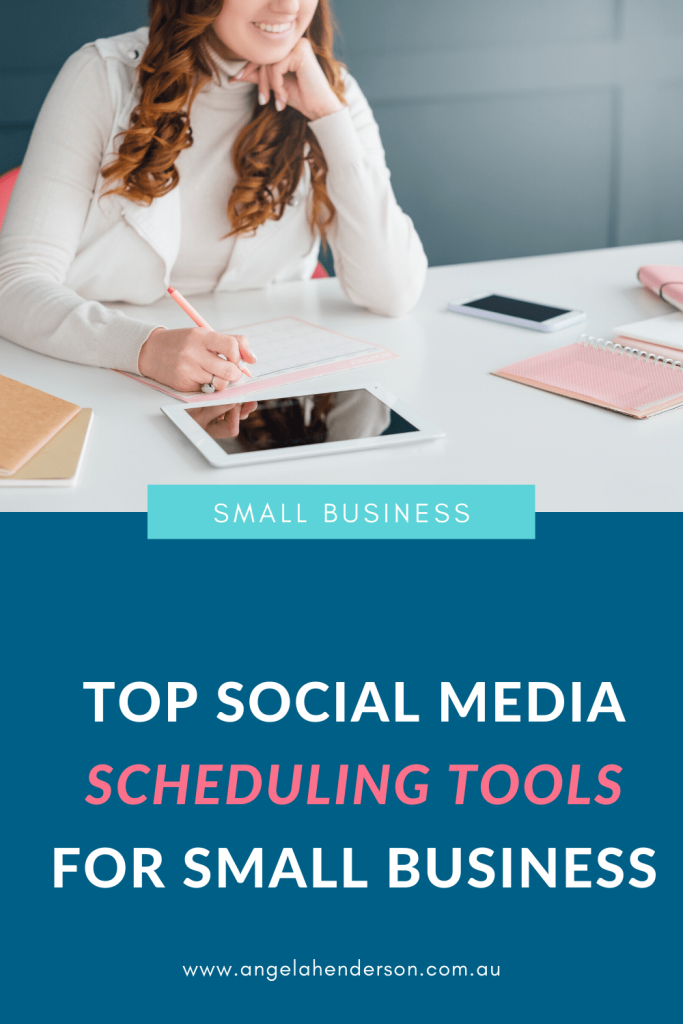 Is it time for you to get a handle on your social media? As small business owners, we all know that social media is a treasure trove for connecting with our target audience. The key is to find out where your target audience hangs out on social media and regularly post there. The second part of that equation is easier said than done. These top social media scheduling tools for small business will help you keep a regular posting schedule so that you can connect with your audience.
The Top 7 Social Media Scheduling Tools for Small Businesses
Missinglettr
If you're a blogger, Missinglettr will make maintaining a social media schedule easy for you. Not only does it allow you to schedule and publish posts, but it also detects blogs you post automatically and shares those blogs to Facebook, Facebook Groups, Twitter, and Linked In.
Planoly
If your target audience lives on Instagram, Planoly is for you. You can plan and post all of your Instagram content ahead of time, plus some Pinterest content, all while keeping track of your analytics and engagement.
Hootsuite
A tried and true all-rounder is Hootsuite This tool can connect you with over 35 social networks, including the top five, being Facebook, Twitter, Instagram, Linked In, and Pinterest. It offers everything from scheduling and content curation to promotions and analytics.
Sprout Social
Another all-rounder is Sprout Social. On top of all the publishing, scheduling, drafting and queuing of posts across the top five social media platforms, it also offers a nifty social content calendar tool to keep track of multiple profiles at once. What's more, it unifies your inbox so that you can manage engagement across all social media platforms.
Buffer
Buffer is another top social media scheduling tool for small business that reaches into the top five social media platforms. This one is particularly great for team accounts where you need to collaborate on building content. It lets you coordinate with your team to create social media marketing campaigns.
Loomly
On top of the top five social media platforms, Loomly is also linked with Google My Business. It automates publishing for you, provides useful analytics, allows for collaboration and highlights things such as keyword filtering that will improve your reach.
Meet Edgar
Lastly, we have Meet Edgar. This tool is compatible with Facebook, Twitter, LinkedIn, and Instagram. It encourages collaboration, automates publishing, and uses machine learning to create your content for you. Plus, it split tests posts for you so that you can optimise your posting schedule.
What sets these top social media scheduling tools apart from many social media management tools is that they all allow you to actually publish posts. Keep in mind that some platforms know when you are publishing from an outside source and this may be factored into their algorithm. If you're on a budget and all you're looking for is a planning tool, check out my blog, Free Social Media Management Tools for Small Business.
To connect with other small business owners, check out my Facebook Group the Australian Business Collaborative.
Have an awesome day,
Ange