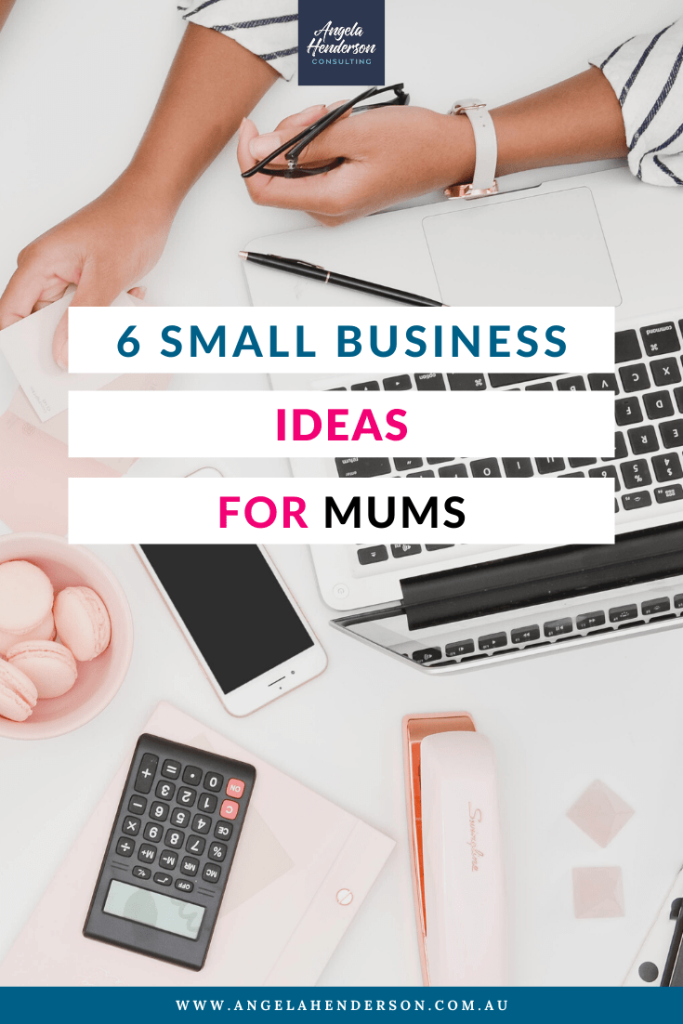 Whether the kids are off at school and you have some more time on your hands or you want to earn a little extra money for the family, a side hustle is always a worthwhile venture for stay at home mums. The only problem is that you have no idea where to start.
Don't sweat it! Here is a list of some great business ideas for mums that are low cost, flexible, and cover all different skill sets.

6 Business Ideas For Mums

Blogging
When starting a small business, it's always a good idea to build from what you know. A blog is a brilliant way to do this and is easy to do from home in your spare time. Think of something that you have a solid foundation of knowledge in. This can be anything from whatever your last job was to a new hobby you have picked up. Once you have a topic, write weekly blogs and start to grow your online community from home.
Virtual Assistance
If you don't necessarily want to build something from scratch, becoming a virtual assistant is a great option. Virtual assistants do everything from social media management to general admin for other businesses, and being a remote role it's easy to fit around any schedule. You can help out with someone else's business, all from the comfort of your own home. Plus, you'll learn valuable skills along the way which will come in handy if you ever do want to start your own business.

Selling Handmade Products
Have a knack for handmade goods? Start selling your wares! It used to be that the only way you could do this was by hauling your delicate handmades to the local market and trying to sell to passers-by. Now with online shops such as Etsy, selling your own goods has never been easier, and you don't need to leave the house once.
Ecommerce
If you want to make the move into Ecommerce, there are a couple of routes you can take. The first is retail arbitrage, which is basically buying and reselling goods online. The second is dropshipping where you source an item from a supplier, list it on your site at a higher price, and when someone orders it you purchase the item from the supplier and ship it directly from them to the customer, keeping the profit. Both are legitimate paths to take, with the perks of dropshipping being that all you need is a computer.
Make a Subscription Box
Is there anything you wish you could have delivered to your door monthly? Be it relaxing bath supplies, positive affirmations, adorable stationary sets, or honestly anything else you can think of, make it into your own branded subscription box and sell them online.
Air Tasker
If you want to earn a little extra cash but aren't quite ready to commit to an entire business, you can always see what's going on Air Tasker. Sites such as these allow anyone to post any job they need doing to the general public. This is perfect if you want ultimate flexibility as you can pick and choose the jobs you take on and stop whenever you want.

These are just a few examples of different business ideas to get you started on your business journey. What other ideas have I missed? Let me know, I'd love for you to share as it helps us all to grow.

If you're starting out in business and would like to join a great group of business owners be sure to join my Facebook Group: Australian Business Collaborative.

Have an awesome day,
Angela