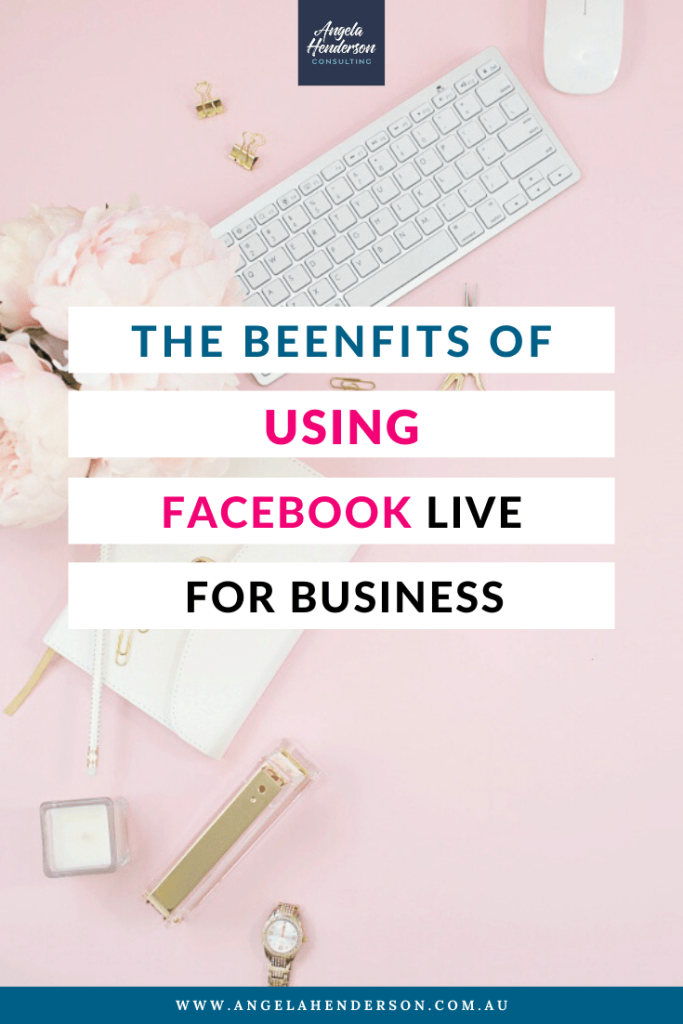 Even for the experts, social media can be a minefield when it comes to the constant updates, the adding of new features and a million and one different articles on the best strategies to use for business growth floating about. As a business owner I am always excited to dive right in to the new social media trends when they come to light, and when it comes to Facebook, one of my favourite has to be Facebook Live.
What is Facebook Live?
Facebook live was launched in 2015 – first for celebrities and verified accounts – then rolled out to all profiles and pages shortly thereafter. The idea is, essentially, you can share live video with your friends and followers and give them the option to comment and ask questions in real time. Following your live broadcast people can then watch it back and post comments, however they wouldn't be 'live'.
Business owners often use Facebook lives for big announcements, to host Q&A sessions, to broadcast events or speaker sessions, to give viewers exclusive tutorials, to host workshops, to interview someone or to show particular services and products to their friends and followers.
After using this feature myself regularly on own Facebook Page Angela Henderson Consulting or in my active Facebook Community Group the Australian Business Collaborative, I strongly believe it is one of the most effective Facebook strategies to have as a business owner, so I thought I'd share with you some of the benefits of using Facebook Live for business.
Why Should You Be Using Facebook Live for Business?
It can increase your audience significantly –

A live stream on Facebook gives you the chance to reach millions of people across the world, without having to leave your office. As people tune in, like or comment on your stream it has a chance of showing up in their feeds, reach so many more people than just your immediate connections. With such great reach at the click of a button, the opportunity increase your audience can not be missed.
It helps you build a better relationships with your existing audience –

Being able to speak to your audience live gives them further insight into you, making your whole relationship with them much more personable. It's unrehearsed, natural and the perfect way to make a personal connection.
Video is one of the most desirable forms of social media content –

Studies show that by 2019, 90% of the global internet traffic will be directed to video, making it all the more important to start working on your video strategy now. Facebook lives are the perfect way to create content that is in the now, but that can also be saved to Facebook as well as uploaded to YouTube for future traffic potential.
It reduces costs (it's free!) –

Video production can be expensive, but with a Facebook Live all you need is a decent camera, a tidy set up and an interesting topic. The more natural, the better. Gone are the days of hiring production companies for videos and viral content, Facebook Live broadcasts are 100 times better when they're personable to you.
It allows for a lot of audience interaction

– When using Facebook Live your audience can like, comment and share the broadcast. With the option to comment you can see responses immediately and automatically interact with your audience, no matter where they are. This is particularly effective in live Q&A sessions as it gives people the chance to ask their questions during a live broadcast.
Viewers love it –

There is a certain air of excitement for viewers when it comes to Facebook Lives, particularly because it gives them the chance have immediate contact with you (or a brand) personally. If it's the live showing of an event, it gives them the chance to be there without having to physically be there.
Facebook Live and Your Business
As a business consultant, I often hear when I work with my clients that they are scared they will mess something up, look like an idiot, say the wrong thing but honestly even if all of these things happened what's the worst thing that could happen?

Stop the live.
Don't post it once it's done going live.
One tip I like to give my clients is open up a Facebook Group, don't add anyone in there and just practice in the group. That way you can get the feel of how everything is going to work, you'll get more comfortable on camera and our confidence will grow.
Successful businesses grow because they take action.
Make Facebook live for business part of your strategy today.
And remember it's ok to be perfectly imperfect.
Have an awesome day,
Angela
Angela is a business consultant,  entrepreneur, Netflix blogger, author, mental health clinician and most importantly a mother. Connect with her in her Facebook Group, Facebook Page, Instagram, Linked In and her website Angela Henderson Consulting.
Book In for Your FREE 30 Minute Discovery Call
If you're struggling with your business. Not sure what to prioritise, feeling overwhelmed and lost with out a strategy but yet your ready to take the next step, you have the desire to work smarter not harder and you're financially prepared to pay to work with a business consultant I would love to connect with you for a free 30 minute Discovery Call where we'll talk about your struggles, goals, and explore at the end how I can help you in my role as a business consultant.
Click on below on the image to book in for your 30 minute Discovery Call.