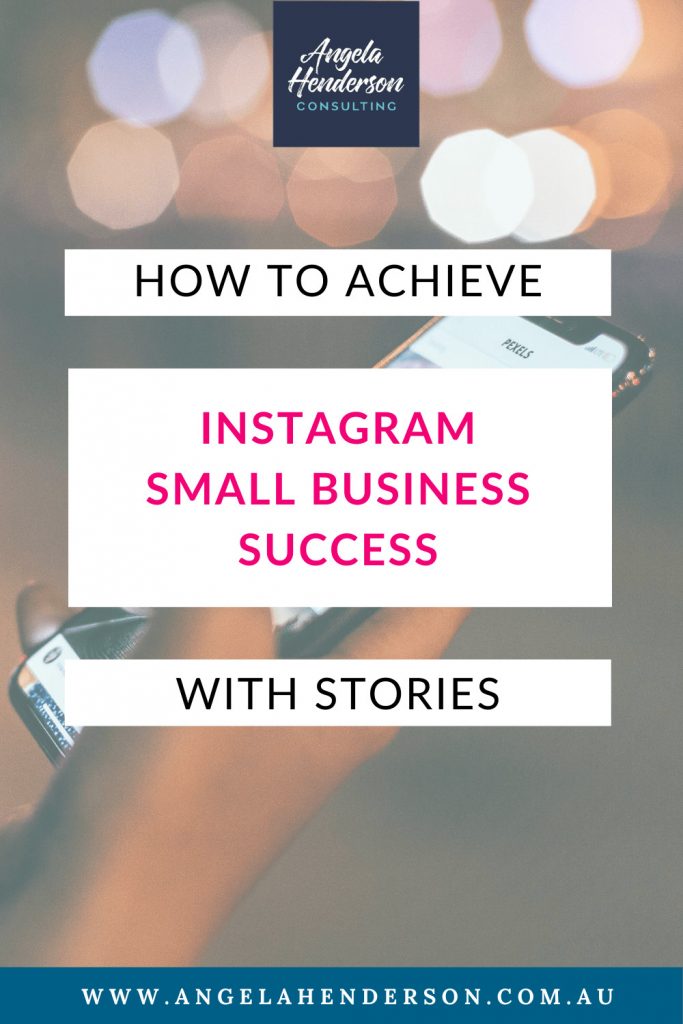 If you have tried everything and are still trying to achieve Instagram small business success, Stories may be your answer. As a women's business coach, I am frequently asked about Instagram Stories. Are they effective? Should you be using them to grow your business? Have they helped me grow my own Instagram page?
The answer to all of the above:
YES!
When it comes to Instagram small business success, stories are an awesome tool to help you further connect with your audience on a more personal and casual level. Not to mention that over 500 million users are creating stories every day, and a third of the most-watched stories come from – you guessed it – businesses. Here are a few of the ways that I use Instagram stories for my own small business success.
How To Create Successful Small Business Instagram Stories
Encourage Engagement
I am always on board with posting for engagement, and Instagram stories are the perfect way to connect with your audience. Instagram has nifty features such as Polls and Crowdsource that allow you to ask for your audience's opinion. This not only gives you direct access to what your audience wants but gives you valuable data to determine how well your stories are going.
Post at Popular Times
Instagram stories disappear after just 24 hours, which means that posting them at the right time of day for optimal views is important. Knowing when to post can be tricky, especially when you're first starting out. Start by using common sense and figuring out when you believe your audience is most likely to be on Instagram. Once you have been posting for a while you can use your insights data to find out what times are and aren't working.
Use Multiple Stories Throughout the Day
Stories only last 15 seconds. For most of us, this is hardly enough time to get across everything we want to say. The good news is that you can post multiple stories in one day. Use this feature to post a number of stories back to back. You can either string them so that they appear almost as a continuous video, or post related content that tells a broader story.
Promote Your Launch
If you're promoting a launch on Instagram, you HAVE to start using stories. They match the launch format so well as the stories themselves are temporary. This means that you can promote every day leading up to your launch, offer exclusives, and drum up excitement with the resetting formula.
Save Stories
An awesome feature that Instagram stories have is the ability to save stories. If you have a particularly popular story, or one specifically created to draw awareness to a launch, product, or event you're promoting, save it and it will appear underneath your bio for anyone to watch whenever they want. It's a great way to categorize the headlines of your business so that those who are new to your profile will know exactly what you're all about from the get-go.
Don't Be Afraid to Get Personal
I personally love to use my Instagram stories to connect on a more personal level with my audience. People love to see 'behind the scenes footage' and are more likely to engage if the content is relatable. Keep it casual by posting the highlight of your day on your story.
These more personal business stories don't even have to be business-related. A recent story I posted consisted solely of me and my wonderful daughter Chloe making hot chocolates, and it did great! Don't be afraid to make your stories a little more personal and casual than your everyday posts.
Call To Action
After you have done all of this work and your audience is watching your Instagram stories, don't forget to call them to action! Leave a button at the end of your promotional Instagram stories linking to whatever you're promoting.
Where to From Here – $27 Instagram Course for Business Owners – 8 Modules + 4 Bonuses = Awesome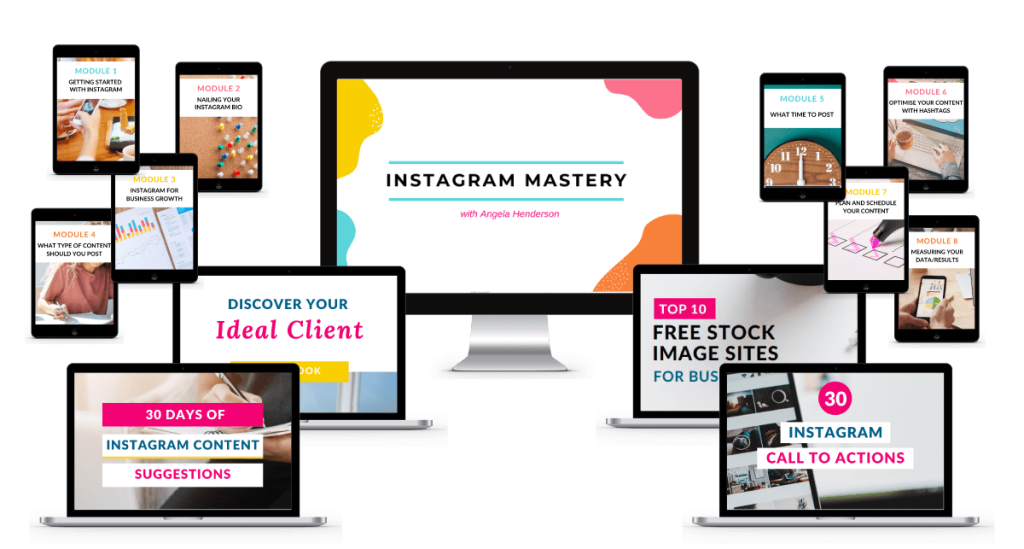 Need help mastering your Instagram?
I have created an in-depth, step-by-step guide to growing your business with Instagram. Access my Instagram Mastery for Business Owners Course to discover how to use Instagram for business, how you can implement all of the above tips, and more.
For just $27 you will gain access to
eight video modules
42 page workbook
4 amazing bonuses
You don't want to miss out on this amazing offer.
Have an awesome day,
Ange