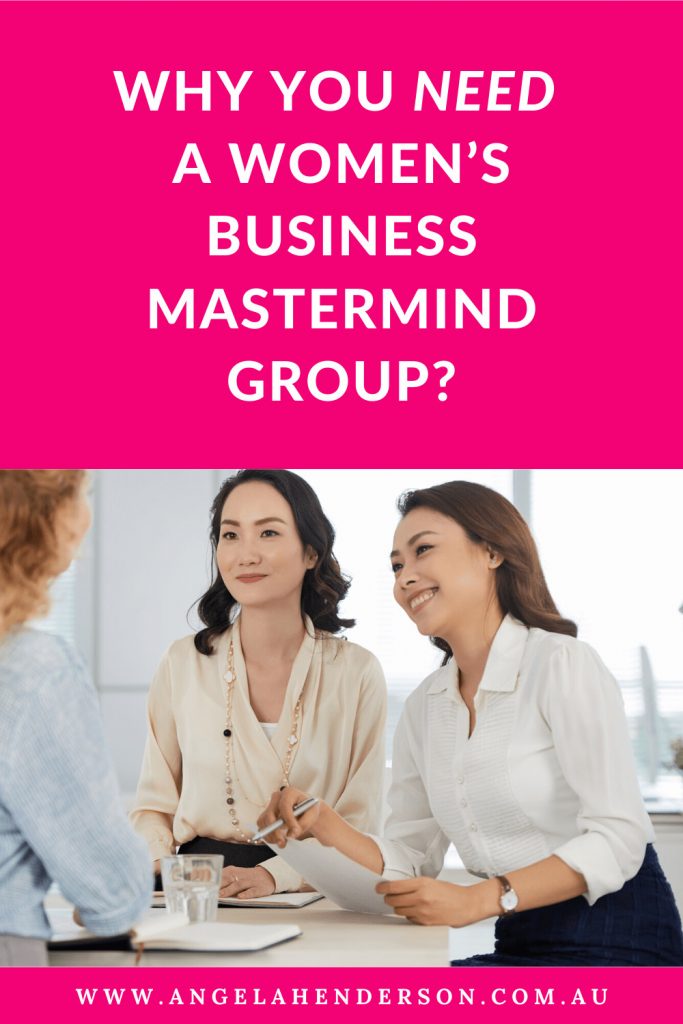 Do you ever feel like your business has stalled? You put in the work and got yourself off to a great start, but you're not sure where to go from here. You need advice and guidance, but so far you have always toughed it out alone. It sounds like you're looking for the perfect women's business mastermind group for small business, and I know where to find it.
Why You Need a Women's Business Mastermind Group
If you ever get that feeling that you're constantly working but aren't making any progress, you're not alone. Starting a business is hard enough, but growing your business can seem downright impossible. Not only do you need to be an expert in your products or services, but you also need to understand business strategy, marketing, contracts, automation, SEO, and a million other little things that will lead to business growth.
The problem is that you can't be an expert in everything. You need help and support, and that's not a bad thing! Joining a mastermind group for small business will give you the help and support you need to reach your goals and focus on your zone of genius.
You Need To Become an Action Taker
Over the years I have been to my fair share of masterminds. From this vast experience, I have pinpointed exactly what it is that makes a truly great and effective women's business mastermind group. That's why I decided to create:
This online and in-person small business women's mastermind group is designed to pinpoint exactly what direction you want your business to go and help you take your business to that next level. During the time in the mastermind, you can expect to gain:
Clarity
First and foremost, you won't move forward unless you know what you're moving towards. Action Takers includes two, 30-minute, one-on-one Strategy Sessions where we work together to pinpoint your goals.
If you're sitting there thinking that you have no idea what your goals are other than 'growth', don't panic. We'll dig deep into the 'what' and 'why' of your business and by the end of the session I guarantee you'll leave with more clarity around your small business goals.
Strategy
Once you have a goal, the next step if to create a plan. Without a strategy to reach your goals, you'll never achieve them. Each month I host two Hot Seat Calls that will help you develop and adjust your strategy. You will get the chance to discuss a roadblock or challenge and receive group feedback on how to navigate your way through.
Support
Never again will you be stuck in a business crisis and have no idea where to turn. Each month throughout the length of Action Takers, you'll have two Emergency Calls that you can use for whatever you need. That means direct access to me for immediate advice on any challenge you come up against.
Accountability
One of the toughest things about working for yourself is keeping yourself accountable. You can have clear goals, an awesome strategy, and all the support in the world, but without something or someone to keep you accountable you can still feel stalled. That's why I set up two Implementation Sessions each month. Here you will have a deadline for your manageable goals, encouraging you to take action and drive yourself and your business forward.
You Are Not Alone
One of the biggest benefits by far of taking part in the women's business mastermind group Action Takers is that it will connect you with an awesome group of amazing women. I make sure that all of my masterminds are capped and that all members have something to bring to the table. The idea is to not only benefit from my years of business expertise as a Business Coach for Women and business owner myself, but have access to the experience of other successful women business owners who are growing their business just like you.
That's why I have set up a private Facebook Community for you to access 24/7. This is a safe space where you can ask questions, give advice, share your experience, and support each other.
Connect Face-To-Face
While connecting over the internet is awesome, meeting face to face will solidify your connections one step further. That's why I run a one-day Live Event for my masterminds. It gives you a chance to put names to faces and connect with each other in the real world.
Where To From Here
If you're a woman in business and you have been searching for the perfect mastermind group for small business, you're a great fit for Action Takers.
Take responsibility for your own business growth and be part of an awesome community.
Have an awesome day,
Ange