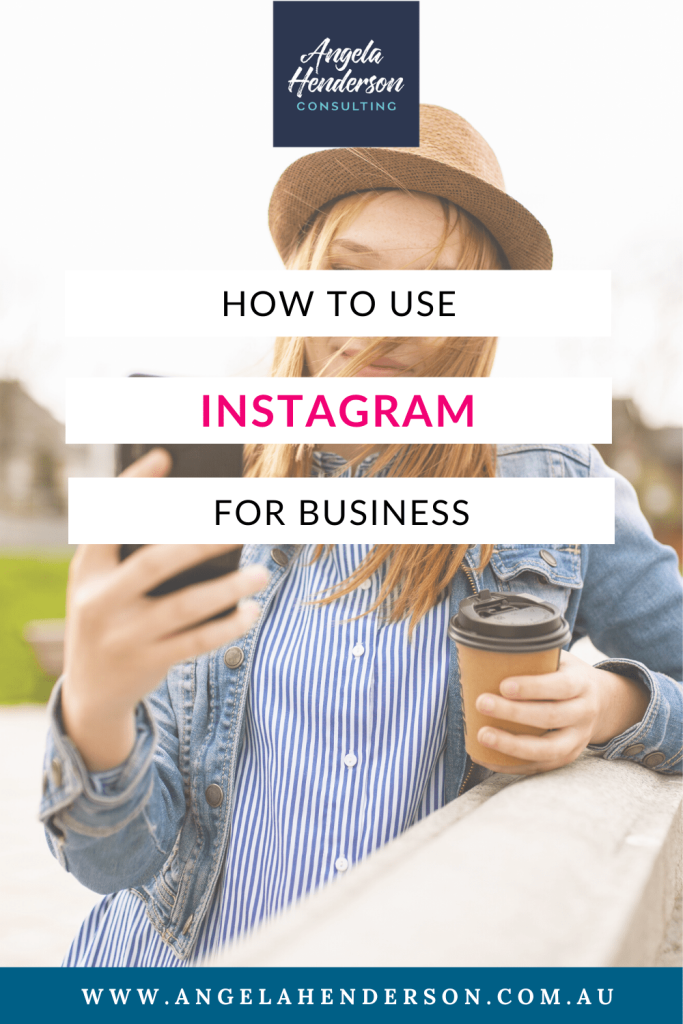 Psst… Want to hear a secret? I know an awesome free tool that can help you grow your business. They call it…
Instagram!
Okay okay, so you probably already know that Instagram could be the key to your small business growth. The real secret is how to make that growth happen and use this awesome free tool to your advantage. Here are eight tips based on the modules of my online course Instagram Mastery for Business Owners that will teach you how to use Instagram for business growth.
How to Use Instagram for Business Growth
Instagram has been a part of my overall business strategy for running not one, but two successful businesses and I wanted to share with you the 8 tips to using Instagram to for business growth.
Getting Started with Instagram
My first tip for using Instagram is to really think about how Instagram fits into your overall business strategy. Understanding why you want to use it and how it fits into your short and long term growth, but also exploring what the ROI will be for your business.
Nail Your Instagram Bio
Have no idea what to write in your Instagram bio? Don't just leave it blank! A good bio is what will set you apart and drive people from Instagram to your website. Make it unique, engaging, and include an enticing Call To Action.
Have a Strategy
If you post aimlessly on Instagram, you are not going to get the results you want. There are a few key ways that you can develop an Instagram strategy that will result in business growth. Put a plan in place that is specific to your business so that every post has a purpose.
Know Your Content
If there is one thing you need to know before you start posting on Instagram, it's what you should post. There are simple do's and don'ts when it comes to posting on Instagram, knowing them will make the difference between helping and hurting your business.
Timing is Everything
If you feel like you're doing everything right but you aren't getting the Insta love your posts deserve, take a look at your posting schedule. Knowing what time of day your audience is online is valuable information that you can use to your advantage.
Don't Be Afraid of Hashtags
If you're going to grow your business through Instagram, you need to get your head around hashtags. Find out exactly how many hashtags you can use on each post, and which tags appeal to your target audience. It's all about getting your posts in front of the people who want to see more of your content.
Planning is Key
Just as it's important to post at certain times of the day, it's also crucial that you keep a regular posting schedule. 'The Algorithm' is said to love consistency. Planning your posts out allows you to achieve consistency while ensuring that all of your content is well thought out and aligned with your brand and your strategy.
Track Your Results
Never forget the old saying: how do you know if you have achieved results if you haven't tracked them? Track all your insights and measure the data so that you can definitively determine what is working and what isn't.
Where to From Here – $27 Instagram Course for Business Owners – 8 Modules + 4 Bonuses = Awesome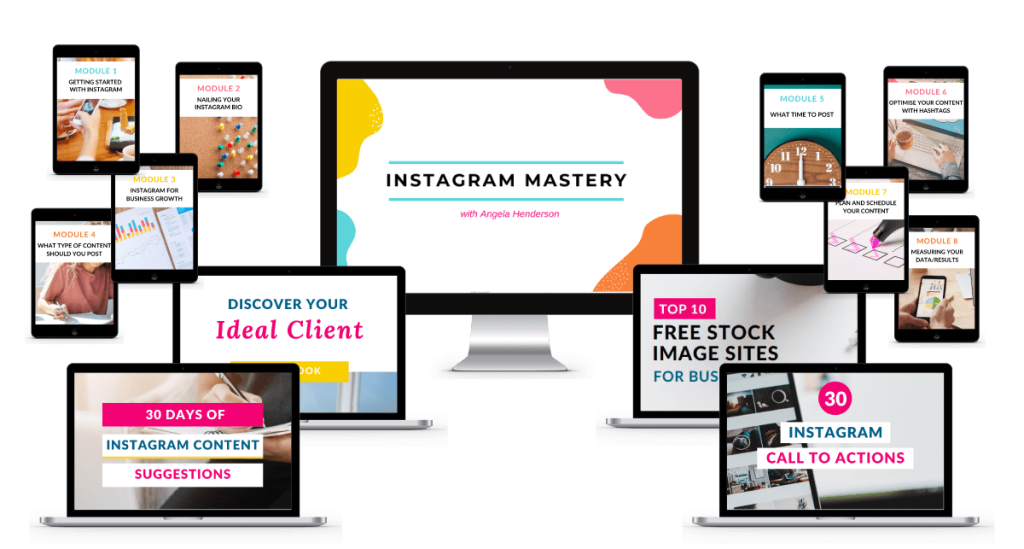 Need help implementing these tips?
I have created an in-depth, step-by-step guide to growing your business with Instagram. Access my Instagram Mastery for Business Owners Course to discover how to use Instagram for business, how you can implement all of the above tips, and more.
For just $27 you will gain access to
eight video modules
42 page workbook
4 amazing bonuses
You don't want to miss out on this amazing offer.
Have an awesome day and I look forward to supporting you with your business and Instagram strategy,
Ange