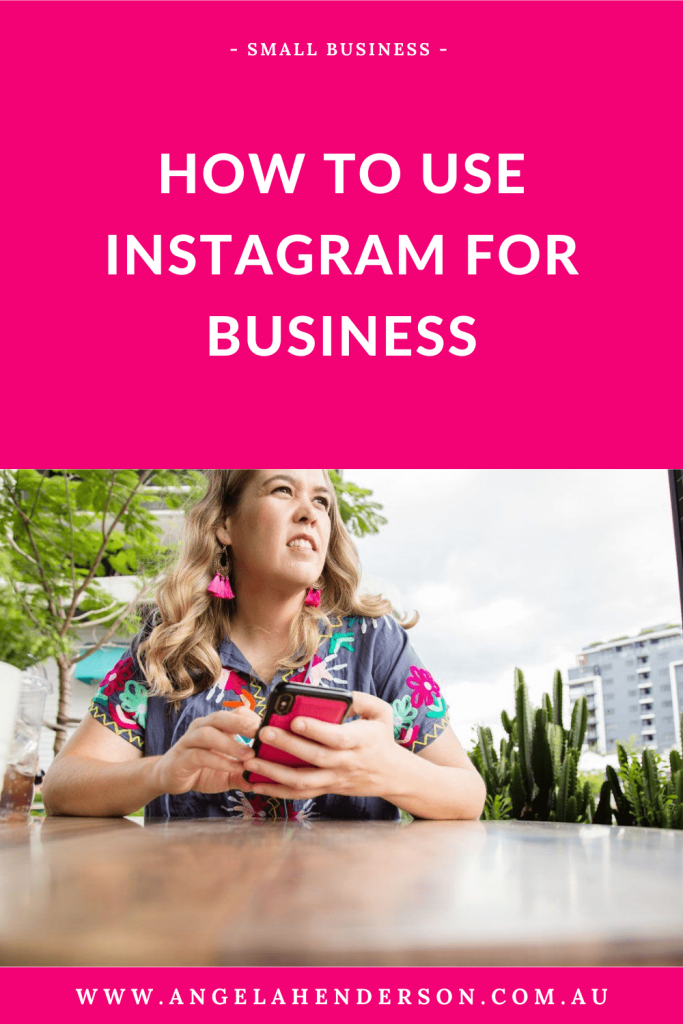 Did you know that over a billion people use Instagram every month? Over 60% of those people log on every day, and in 2020 they spend an average of 28 minutes on the platform daily. That's a whole lot of traffic, and in there somewhere is your target audience just waiting for you to sell to them.
If you're sitting there thinking that Instagram is just for individuals, think again. A whopping 62% of people have become more interested in a brand or product after seeing it on Instagram, and over 200 million users visit at least one business profile every day. Needless to say, Instagram is an awesome space for business owners to widen brand awareness and reach more people. The only question that remains is how to start a small business on Instagram.
How to Start a Small Business on Instagram
Set Up a Business Profile
The first step when it comes to how to start a small business on Instagram is to set up an Instagram business account. To do this, you will first need to set up a normal, personal Instagram account. From there, go into your settings and switch to a Business Profile.
Having a business profile is important as it gives you access to business features such as insights. This way you can track your audience and posts to ensure that your marketing strategy is working.
Once you have your business profile you will need to choose a profile picture and write a bio that draws attention and represents your brand. Your recognisable logo for the profile picture is usually the best bet, and for the bio, keep it short and sweet. Convey your brand message, include hashtags, and make sure you provide a link to your website.
Develop Your Marketing Strategy
The next step is to create a marketing strategy that will grow your business. To do this, you first need to understand who it is on Instagram that you're marketing to. Find your target audience on Instagram and learn about their behaviours. What time are they online? Which hashtags do they look at? What kind of content do they like?
This type of information is what will shape your posting schedule, hashtags, and your content. These factors will become the fundamentals of your marketing strategy on Instagram.
Start Posting and Engaging
Once you have your strategy, it's time to act on it. Create unique content that is specific to your brand while fitting into the likes of your target audience. Ensure that you post consistently at the right time of day for your audience. The algorithm loves consistent posters, and your audience is unlikely to see your posts unless your posts are up at the right time.
Make sure you also use the hashtags you have researched and take time to write compelling captions. Any time someone even pauses over your post the algorithm sees it and will reward you, so engaging captions that draw people in are great to both spread your brand message and entice the algorithm.
Remember that Instagram isn't all about posting. If you get any comments on your posts, make sure you engage. Seek out brands and influencers you would like to align with and comment on their posts to spread brand awareness.
Stories are also a terrific tool for business and something you should experiment with. 500 million people use Instagram Stories every day and one-third of the most viewed stories are from businesses. The temporary Story platform allows you to share more casual, personal content to further engage with your audience.
Track Your Progress
The last step is to track your progress and adjust. The great thing about a Business Profile is that it gives you analytics. By tracking your Awareness, Engagement, Conversion, and Customer analytics you will be able to determine whether your Instagram strategy is working or not. Try different types of posts, different hashtags, different times, and track the success of everything. After learning everything you can from your analytics you will be able to perfect your Instagram strategy for success.
Where to From Here – $27 Instagram Course for Business Owners – 8 Modules + 4 Bonuses = Awesome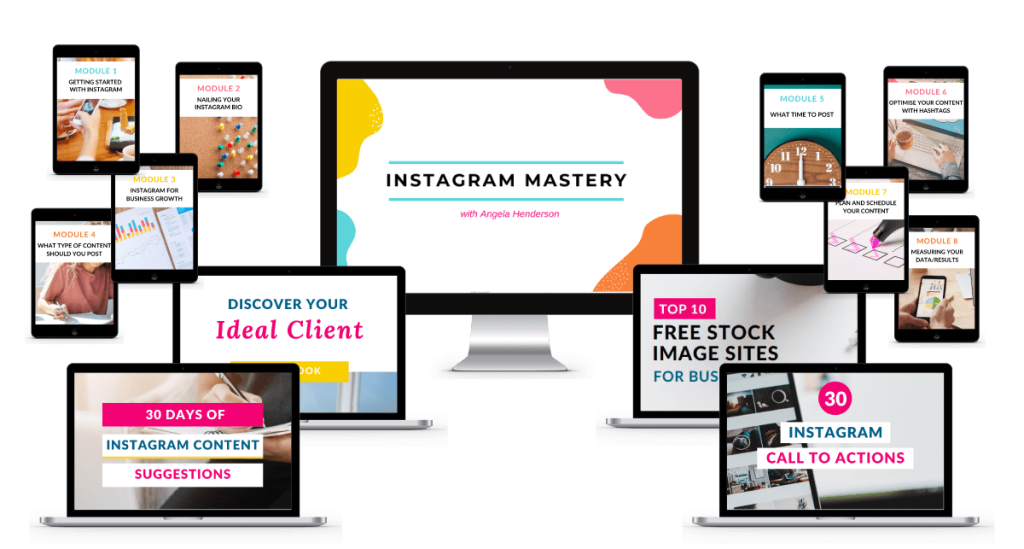 Need help mastering your Instagram?
I have created an in-depth, step-by-step guide to growing your business with Instagram. Access my Instagram Mastery for Business Owners Course to discover how to use Instagram for business, how you can implement all of the above tips, and more.
For just $27 you will gain access to
eight video modules
42 page workbook
4 amazing bonuses
You don't want to miss out on this amazing offer.
Feel free to join the Australian Business Collaborative which is my Facebook group that gives small business owners a safe space to ask for help, share their wins, and be part of a community.
For more awesome content, listen to my podcast The Business and Life Conversations Podcast or check out my latest blog.
Have an awesome day,
Ange