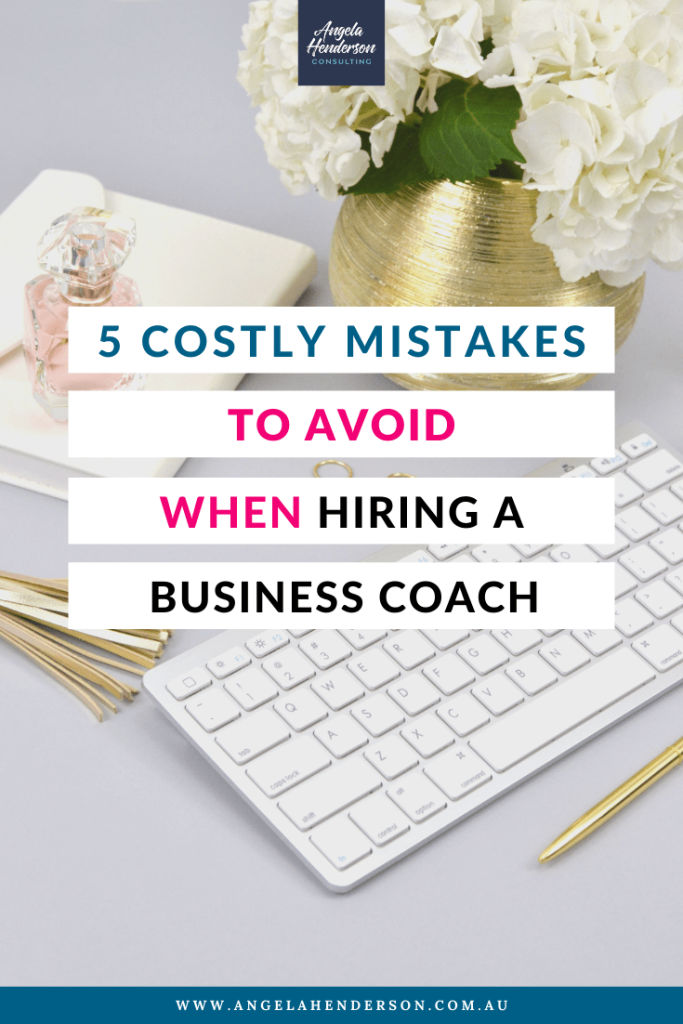 When trying to grow your business, hiring a business coach can provide you with the tools you need for success. A good business coach can set you and your business up with valuable systems, experience, and contacts that can put your business ahead. On the other hand, a bad business coach can do exactly the opposite. Here are the five common mistakes to avoid when hiring a business coach.

Mistakes to Avoid When Hiring a Business Coach

Hiring a Friend
A cardinal rule in business that is too frequently broken is to never work with friends or family. It's a tempting rule to break because when it works it can be awesome. The issue is that more often than not it doesn't work and can lead to the deterioration of your business, relationship, or both.
Hiring someone you're close with to be your business coach or consultant can result in them holding back. You want someone that can be completely objective to advise you. This will ensure that they have no hidden agendas and are able to deliver tough lessons when need be.

Hiring Someone With Limited Connections
An overlooked mistake when hiring a business coach is not considering their contacts. The advice and experience a business consultant gives you can be invaluable, but an even more valuable asset can be their contacts. You want a business coach who can help you build relationships in your field, so do some research about the crowd your potential coach is associated with. This may seem somewhat shallow on the surface, but the reality is that networking is what will build your business faster than anything else.

Not Knowing What You Want To Achieve
One of the most common mistakes to avoid is not being clear on your goals. Business coaches and consultants aren't mind readers and they aren't magic. Coming to them with a vague goal of wanting to improve your business overall won't yield immediate results. Before meeting with a business coach, analyse your business performance and have a look at the areas you specifically want to improve. This will streamline the process, saving you time and money.

Skipping the Background Check
You would be surprised how much a quick Google search and Facebook stalk can reveal about a person. Use these tools to your advantage to research the credentials of your potential business coach. Check out some testimonials, see if they have any qualifications, what events they attend, and their professional history. Good business coaches are proud of their experience and expertise, so if information about them is hard to find that is a definite red flag.

Hiring without Test Driving
Lastly, one of the biggest mistakes to avoid is to not test drive before you agree to work with them. What I mean by this is… you don't walk into a BMW store and tell the sales person to draw the contract up on a $200,000 car without looking at car, asking questions and taking it for a test drive and it's the same when hiring a business coach. If you're going to work with someone in a 1 to 1 capacity you'll want to hop on a free discovery call with them. This process allows you to ask questions, get a feel of the persons personality, learn more about their 1 to 1 services and so much more.

By keeping an eye out for these mistakes to avoid when hiring a business coach you can potentially save yourself a lot of time and money. Finding the right business coach will be the best thing for you and your business, so take your time and don't settle for less than you feel is right.

If you would like to organise a Free 30 Minute Discovery Call to explore working with me as our business coach to help you grow a sustainable and profitable business, contact me.

To connect with like-minded business owners, check out my Facebook group, Australian Business Collaborative.

Have an awesome day,

Angela