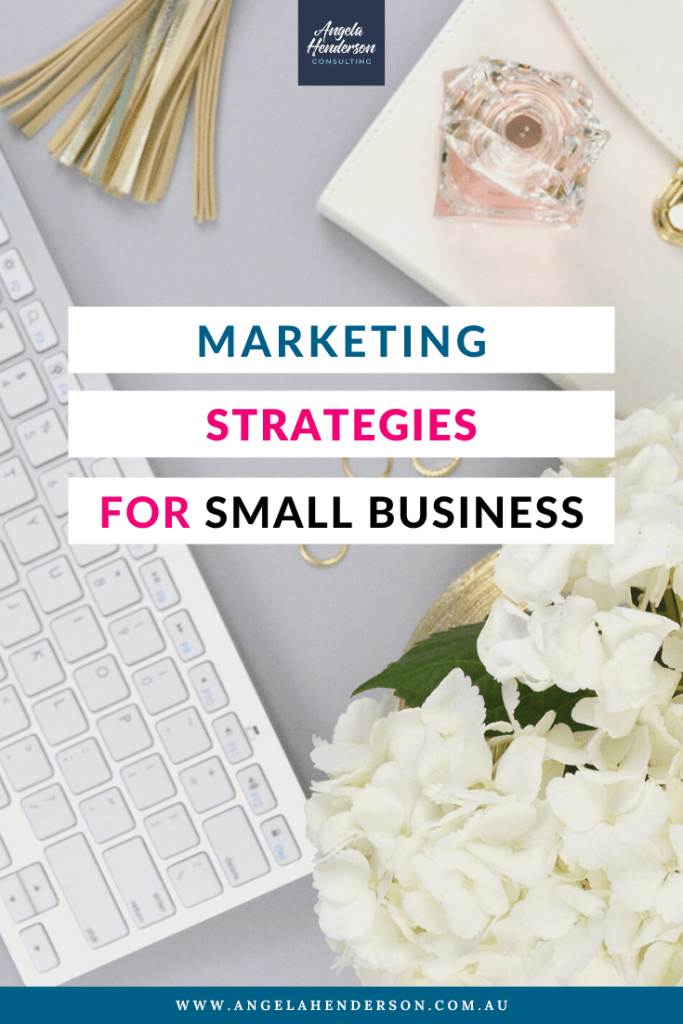 You've started a small business and perfected your product, pitch, and ideal client, the next step is to get going on your marketing strategy. The only issue is that you have no idea what your marketing strategy should be or where to begin. Here are seven simple marketing strategies for small businesses that will get you off to a good start.

7 Creative Marketing Strategies For Small Businesses

Pick Your Goal and Track Your Progress
Before you enact any new strategies in your business, you have to first have a goal in mind. Do you want more engagement on social media? A higher ranking on Google? To grow your email list? Be specific with your goals and start tracking your progress. I can't stress enough how important this is. If you don't track your progress you have no way of knowing if what you are doing is yielding good results or just wasting your time and money.
Use tools like Google Analytics, Facebook and Instagram insights, and email marketing software to gather monthly statistics and track them so that you are aware of your growth and know if you need to change tactics.

Set a Budget and Spend it Wisely
A business that markets for itself is the dream, but not the reality in most cases. Sometimes you simply have to spend some to get some. If your goal is to get broader reach on Facebook, look into Facebook ads. If you want your business to be discovered on Google by your target audience, pay for an Adwords campaign. Set a budget, invest in paid advertising, and if it's done right you'll likely earn it all back in sales and then some.

Google My Business and Directories
A simple way to get your website ranking higher is to ensure your information is easily accessible to your ideal client. Register your business on Google My Business so that Google has all of your information handy to pop up in a featured snippet or location for any relevant searches. It's also a great idea to reach out to directories that share your target audience and ask them to list your business.

Find Where Your Audience Is and Direct Your Focus
While it may seem doable to be a social media guru and dominate all platforms, all that hard work doesn't always pay off. You can tweet all you like, but if your audience doesn't own a Twitter account you're wasting your time. Find out where your audience does spend most of their time online and home in on that platform. This way you can become the master of your chosen platform and build a strong community invested in your business, which from a marketing point of view means free advertising from recommendations.

Grow Your Email Marketing List
If you don't already have an email list you need to start growing one now. Having an audience of people who have actually signed up to hear from you each week is an invaluable marketing resource. Getting people to give up their emails can be tricky, so make sure you offer something your target audience wants in exchange for their email. It could be anything from a 10% discount to a taste of one of your courses, whatever adds value to get them over the line.

Start a Blog and Build SEO Trust
Starting a blog for your business does two things when it comes to marketing. The first is that it informs and adds value to your community, resulting in growth, and second it strengthens SEO trust when the right keywords have been incorporated. This will make you rank higher on the Google ladder and the higher you rank the more likely you are to get organic reach and conversions without having to spend a penny.

Network
My top marketing tip is and always will be to network. Become a valued member of networking communities both online and in person. While it may seem slow going, a personal connection with one person will make an impression that lasts much longer than any ad or website ever could. Add value to people's day to day, meet face to face, and the connections you make might become the most valuable marketing resources you have.

Marketing strategies for small businesses don't have to be complicated, they just have to be effective. The above ideas are easy to implement and can make a massive difference to your business. If you're looking for a place to connect with small businesses online, check out my Australian Business Collaborative Facebook group and introduce yourself, I would love to meet you and welcome you to our community!

Have an awesome day,
Angela