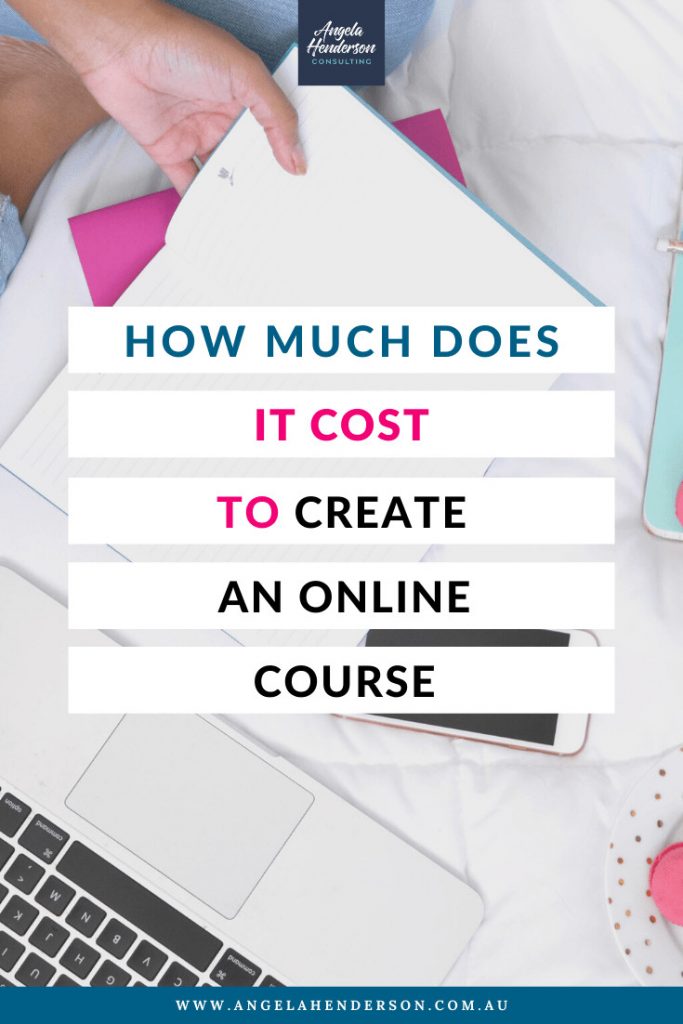 Lately, online courses created by small businesses have been all the rage. They give you a chance to create evergreen content and give your audience valuable knowledge in a convenient way. The question is, how much does it cost to create an online course, and will the benefit outweigh that cost for your business?
The Value of an Online Course
I'm calling it, the 'online course boom' is officially here. Never before have valuable courses been so accessible to the general public, and so easy to create. The value of an online course lies in its convenience for the user, and the potential to earn the creator a passive income.
By creating your course online you are creating evergreen content. This means that it will continue to earn money for your business without requiring any more work from you past the initial creation and set up. This is essentially a passive income, which is what most of us are ultimately striving for. If you can create a course that gives value to your target audience, you could potentially earn a passive income off it for years to come.
Can You Create an Online Course?
While this all sounds great, it's important to note that not all businesses should create an online course. If you don't have something valuable to teach that would interest your target audience, an online course isn't for you.
If you do have something valuable to share with your audience, creating an online course isn't as hard as you likely think it is. The hardest part is deciding what you will teach, and the rest can run like clockwork with the right software.
How Much Does it Cost To Create an Online Course?
It's time for the big question. How much does it cost to create an online course? The answer to this question depends on what platform you use to create your online course. There are plenty of online-course-creating platforms out there. The issue with most of them is that they will only take you so far. They will help you create the actual content of the course, but you will then need to invest in other software and subscriptions to market your course and get it out to your audience.
Save Time and Money on Your Online Course with 10xPro
To create an online course in the most time effective and money-saving way possible, you need to create it on a platform that will take care of every aspect of your course, from creation to marketing. 10xPro does just that. 10xPro doesn't just give you an easy platform to create your course. It also links up with software for launching, landing pages, automation, hosting, shopping carts, membership, and more. By getting all of these services in one, you will end up saving hundreds of dollars, maximising your return on your online course.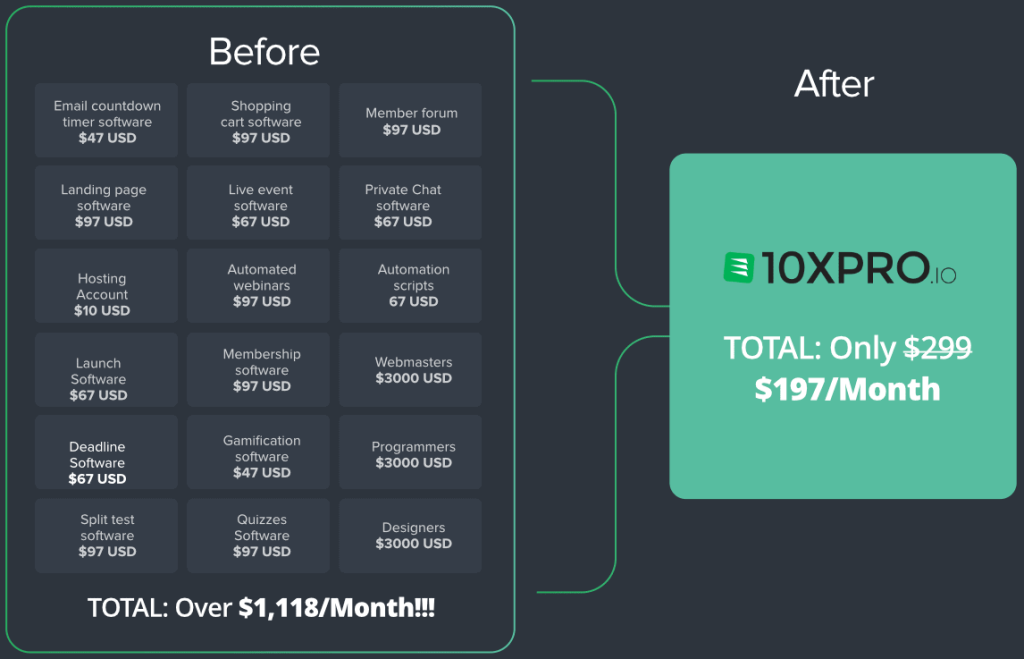 To learn more about 10xPro, click here.
How to Get Started for $1.00 with 10xPro with an Exclusive Offer
I've been using 10xPro for a while now and love everything about it. I've teamed up with John (the owner) and become an affiliate.
John has created an exclusive offer to my readers and audience to test drive 10xPro for the first 30 days for just $1.00, an exclusive lifetime discount, a bonus strategy session with John himself, a private strategy with me too and so much more. This means that you could get started on your online course for just $1.
Sign up for 10xPro today for just $1.00.
Have an awesome day,
Ange