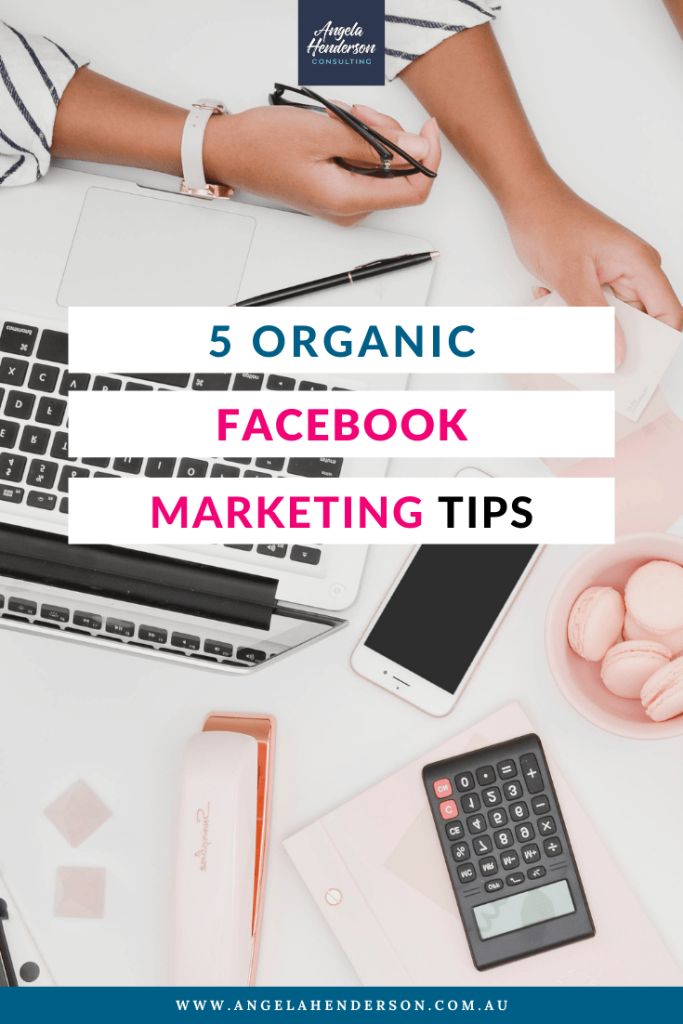 Questions often heard! Is facebook only a social media platform, or can Facebook be used for business marketing? And, do you need to be paying for results or can you use facebook organically to market and grow your business?

In 2010, Before facebook was facebook, it was a 'hobby project' website called Facemash, which Harvard college student, and founder, Mark Zuckerberg first used to blog about getting dumped by a girlfriend so he could feel better. In 2004 he launched theFacebook, for college students to connect with each other, friends and family.

Since then it has been disputed by three roommates, who accused him of stealing the idea from them, however the purpose of facebook, then and now is:

connection
sharing free content
give people the opportunity to express themselves to a wider audience
In only 4 years Zuckerberg became part of the Forbes Billionaire List and is now worth more than $60 Billion.

Zuckerberg identified a specific need, began a project and passionately developed it into a money-making business. Does that sound like you in your business?

The platform then evolved into paid advertising making Zuckerberg richer, and everywhere on facebook, we are being prompted to pay for boosts, or advertising to reach more people.

However, there is an alternative?

Considering the Purpose of the platform, here are my 5 Organic Facebook marketing tips.

Know who you are, and how you want to be seen online: Have a trustworthy, consistent and professional Facebook profile. Focus on building genuine, lasting connections.
Know who you are talking to: Your ideal clients are one of the 2.3 billion people on Facebook. Consider, who are they, what do they want to see from you, what is their biggest pain point and how are you going to easily, deliver your service to them, so they become a buyer and a raving fan. Provide content that engages them, adds value and builds trust. There are hundreds of online communities who may be needing what it is that you have to offer, however, getting to know them first will ensure better relationships. People also need social proof, so share case studies, testimonials and current client stories to give your audience social proof.
Know your Business: Have a professional business profile, which clearly reflects the problem that you solve for your client. This should include clear consistent messaging and branding from off and on line. Show your expertise and interest in helping your audience – add value. Above all else, make sure your business point of difference, unique selling point and niche is forefront. It is these stand out differences that will attract your ideal customer.
Know and understand the full capabilities of the Facebook platform: Explore all settings on both your personal profile and business page, to make sure you are familiar with what each setting and function means. This will help you use the platform safely and to its full potential. People don't know what they don't know, and this could be holding back their business from reaching its full potential. For many of us, this platform and the new era of using Facebook for business is overwhelming and confusing. If Facebook is going to be your choice of marketing platform, then I'd recommend investing in gaining skills and a strategy to allow Facebook to work for you.
Create a KICKASS Failproof strategy which ends with the customer completing a transaction:  Firstly, it's important to understand People (usually strangers), even though they may be your ideal client, aren't just going to do business with you using an online platform. First, they need to know, like and trust you. The reason people don't get paying clients on Facebook organically is almost always because they haven't created a strategy. This includes determining what you are going to do on Facebook to funnel your clients from making a connection, building trust and getting them to like you, and then complete a transaction successfully. This includes having a crisis and reputation management plan in place, a content strategy, signature program, funnel and referral program. Engagement, followers and likes are not an indicator of results. Gaining paying customers through Facebook is the Ultimate indicator of results. Monitor your Insights and results, and be sure to test and tweak your strategy until you get paying customers.
Chantal Gerardy
Chantal Gerardy has a diploma in social media marketing and is a Qualified and award winning facebook strategist who empowers business owners with the skills and strategy to grow their business using ORGANIC facebook. Facebook saved her business (and I'm talking about free Facebook) She went from a broke business owner in a new country, with 3 kids under 5yrs old, to now abundant in business, all using organic facebook. She now empowers business owners, who have no marketing budget, to create an income producing strategy using facebook
Stand out, get Found, Generate and convert leads, create compelling content, Sell your products or services, Monetise your groups, Run successful events or network, all using UNPAID Facebook.
Nominated Top 100 Coolest companies in Australia, Empowered mums small business winner, and Finalist in the Gold Coast girl in business and Telstra business award.
She is passionate about helping business gain Facebook skills to succeed in their business.