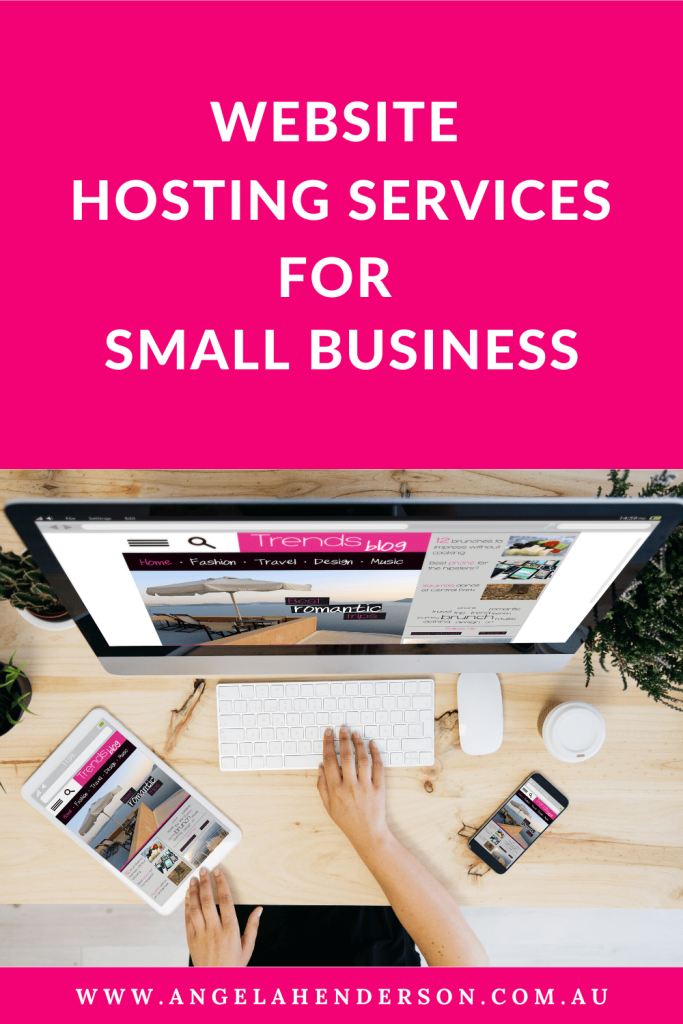 To build a website for your small business, you will need to decide where you want to host that website. Understanding the differences between different website hosting services for small business can seem complex, especially if tech isn't your strong suit. In this blog, I break down some of the most popular website hosting services for small business, what to look for, and why you need a website at all.
Why Your Small Business Needs a Website
In my opinion, all small businesses should have their own website. It doesn't matter if you get most of your leads through social media, referrals, or if you prefer to get clients in person, a website will give your target audience a place to touch base. You want to make information about what you do easily accessible, and a website is a perfect spot to keep this information.
What to Look For in Website Hosting Services
There are a couple of key things to look for when you're tossing up which website hosting service to go with. First, backups. If the system doesn't include backups as a standard feature of their hosting, that could land you in a whole world of trouble should anything go wrong. The next big thing to look out for is customer support. When something does go wrong with your website, you want to be able to fix it up quickly and easily.
There are also a number of technical things you want your small business website hosting service to have. A full cPanel, which is the web hosting control panel through which your web hosting service is managed, is preferable to a standard cPanel as it gives you more flexibility. Whether they include SSL certificates, which allow your website to securely send information over the internet, is another feature to look out for. It's also worth looking at their storage and bandwidth to ensure that they can appropriately host your website and transfer data quickly
Here are a few of my recommendations and the most popular website hosting services for small business at the moment.
Website Hosting Services for Small Business
Panthur
Panthur is the website hosting service that I use for my website. They have around the clock support, which is super important to me as they go above and beyond. They are a trusted Australian web hosting company that include SSL, unlimited bandwidth, backups, and a full cPanel.
VentralP
Another trusted Australian company I would recommend is VentralP. They offer free SSL certificates, backups, 24-hour support, unlimited bandwidth and a full cPanel. Because they are a smaller company than some of the big names I'm about to mention, their customer support is likely to be superior.
GoDaddy
Known as the world's number one web hosting service, GoDaddy is one of the most popular choices out there. On top of 24-hour support and access to free apps, they offer unmetered bandwidth. The drawbacks are that not all of their packages offer SSL, and backups are just an optional extra, both of which, in my opinion, are essential features.
Siteground
Another popular option is Siteground. With 24-hour support, free SSL, and daily backups they are a good option. One thing that they do differently is committing to carbon neutrality, boasting a 100% renewable energy match.
Crazy Domains
Crazy Domains is yet another frequently used website hosting service. They offer a cPanel, 24-hour support, and file backups. What they don't offer is free SSL certificates, which you will have to purchase as an optional extra.
While all of the above are valid website hosting services, Panthur and VentralP are the ones I recommend. They tick all the boxes and I know from personal experience and firsthand accounts that their customer service is top-notch.
Check out my Blog & Podcasts for more information, and my Facebook Group the Australian Business Collaborative to connect with likeminded small business owners.
Where to From Here
If you're struggling feeling stuck in your business and lack the clarity and strategy you need to move your business forward – I'd love to hop on a 30-minute discovery call to explore your goals, struggles and how I might be able to help move your business forward. Book in for your free 30 minute discovery call here.
Or make sure to listen to my weekly podcast The Business and Life Conversations Podcast with one new episode released every week.
Have an awesome day,
Angela