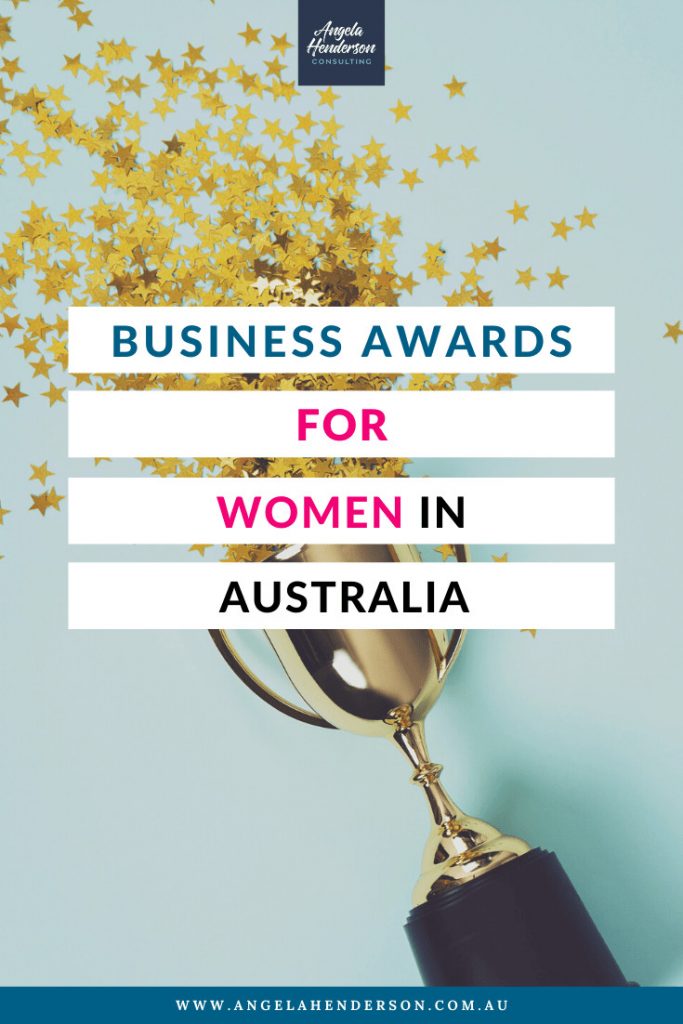 As a business coach for women in business – I get asked all the time about business awards for women; specifically in Australia. There are plenty of great business awards being handed out across Australia every year. Entering business awards in Australia can help grow your business in multiple ways, so are definitely something to look out for as you move forward. If you're unsure about whether it's worth your time entering business awards in Australia, check out a few reasons why I think you should.
Why You Should Enter Business Awards in Australia
Credibility
Nothing paints you as an accomplished expert in your field more than an award. Winning an award in business means that you have proven to a panel of judges that you rock at what you do. This credibility can be used to draw in more business, giving you a leg up over your competitors.
Exposure
Winning an award also gives your business free publicity. Not only will everyone who attends the awards ceremony now know you and your business, but so will everybody who follows the awards in publications and social media. This exposure can do wonders for your business and gives you something to brag about on your own social media.
Networking
Whether you win or not, business awards in Australia are great opportunities to network with fellow business owners. The best part about networking at these types of events is that you know that every other nominee there has proven through the application process that they are good at what they do, making them great potential contacts.
Progress Tracking
Entering awards every year allows you to track your business progress. Just by completing the applications you will be able to see what you have accomplished since your last application. The further you get in the nomination process, the further you know your business has come.
Morale
Finally, entering and winning business awards are great for company morale. If you win, it makes being a part of your business something to be proud of. Even if you are only nominated, a night out for your staff at the awards ceremony can be a good bonding experience.
Here is a list of business awards that you might be able to enter:
Telstra Business Women's Awards
Australian Small Business Champions Awards
Ernst and Young Entrepreneur of the Year Awards
Australian Financial Review Women of Influence Awards
Veuve Clicquot Business Women Awards
Westpac Business of Tomorrow Awards
Women in Business Awards of Australia
Women's Agenda Leadership Awards
Sunshine Coast Business Awards
Cartier Women's Initiative Awards
Publisher's Australia Excellence Awards
The AgriFutures Rural Women's Award
The Premier of Queensland's Export Awards
The Austrilian Defence Industry Awards
Frost & Sullivan Australia Excellence Awards
AIM WA WestBusiness Pinnacle Awards
These are mostly annual awards. If the entry date has passed for you at the time of reading this, keep an eye out for when they will open again.
If you want another opportunity to network with small business owners, check out my Facebook group, the Australian Business Collaborative. For more useful articles, check out my blog.
Have an awesome day,