As a business coach, every single week I see business who either don't have a website or their website doesn't convert. So I'm super excited to have Issac write this guest blog about how to make a wordpress website.
In this article I am going to show you just how easy it has become to make a wordpress website with very little time or money. And why it is so important that every business has one.
Why Every Business Needs a Website
Running your own business is no easy task. It takes a lot of time and money. However, you should NEVER use this as an excuse to take shortcuts when it comes to your online presence, especially not in this day and age.
Let's face it – we live in a world where people Google before they shop, visit online review sites like Yelp, before they buy and "check-in" via Facebook as they go about their days.
You see we are living in the age of information a time when everything we need is at our fingertips and can be found with a simple search on Google. In fact, almost ALL of a business's potential customers will now use the internet to find businesses before they try anything else.
Which is why I find it shocking that 60% of small business owners in Australia don't have a website. This is very poor, and not to mention bad for business.
Why?
Let's just take a quick look at the three main reasons why having a website for your business is vital.
1. It Helps to Attract More Customers or Clients
Remember two-thirds of people now search every business online. So by not having a website, you are literally missing out on customers and clients
2. Allows You to Display all The Relevant Details of Your Business
Including opening hours, services, prices and most importantly your contact details
3. Makes Your Business More Trustworthy and Reputable
People are more likely to engage with a business if it has an online presence. It is that simple.
But I get it most people's excuses for not having a website are:
"I am not tech savvy"
"It's too expensive"
"I don't conduct services online"
"It's not practical".
And while these may seem like valid excuses, they just do not hold up in this day and age when website creation is becoming easier and cheaper every day.
In fact, thanks to WordPress you can get a full functioning and professional website up and running within an hour, all it takes is just 6 simple steps to make a wordpress website.

The Six Simple Steps to Make a WordPress Website
Step 1: Find The Right Domain Name
A domain name is everything, so it is important that you choose correctly. It is more than likely that your business name may already be taken. In this case, you may need to get creative with your domain name. For example, if you run a media company called "Uplift" you could simply call yourself upliftmedia.com and see if it is free. Also as a small business if you are only operating from within Australia then it is recommended that you go with a .com.au domain.
Why?
Because this helps Google know that you are an Australian based business and will actually rank you higher in Australian search results. If you're selling products or services internationally then a .com is best to go with.
Step 2: Set Up Hosting
Now the next most important step is to get your hosting.  Hosting is required to store all of the content of your site. There are many hosting companies to choose from.
Make sure you pick one with a good track record and customer support. A great choice is Hostgator, it's who I use and recommend to people. They also give you the ability to purchase both your domain name and hosting at the same time, which is something I recommend doing.
Step 3: Installing a Website Builder
The next step is to install a website builder. There are many available but by far the most versatile and easy to use is WordPress. And if you choose to go with Hostgator they have simple quick install feature that allows you install WordPress to your website in just 1 click.
Step 4: Install a Theme
There are literally thousands of templates created for WordPress both free and premium.  The two best free templates that I would recommend are the Hestia theme and the Sydney theme. In fact, I actually have two free step-by-step tutorials taking people through how to make a website with these themes (more on that later).  If you're looking for a premium theme then you can't go past Themeforest. They literally have thousands of themes to choose from.
Step 5: Customise Your Website
Once you have chosen your theme and installed it. The next step is to customise your website and make it your own. This means adding your own branding, content, pages and posts. The most important pages every website needs to have is a contact page and an about page.
Step 6: Optimise Your Website
Once your site is up and running it is important that you ensure that you optimise your site's performance and growth through appropriate plugins and SEO. A great place to start is the Yoast plugin.
And that's it! As you can see it really doesn't take much to make a website. Not these days!
If you would like to go into even more depth I actually have a free downloadable step-by-step guide that not only takes you through the entire process of building a WordPress website but also the keys to a successful website. You can access the guide here.
I really hope that I have convinced you just how easy it has become to make your own website and why it is so important to have one.  So stop making excuses and just make one!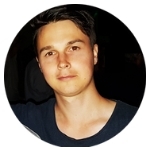 My name is Isaac Blencowe I am a content creator, online entrepreneur and freelancer. My aim is to educate, inspire and empower people to reach their full potential in all areas of their life. I  am passionate about personal development, health, online business, entrepreneurship and making an impact.  Visit my Youtube channel and blog. Connect with me on Twitter or Linkedin.