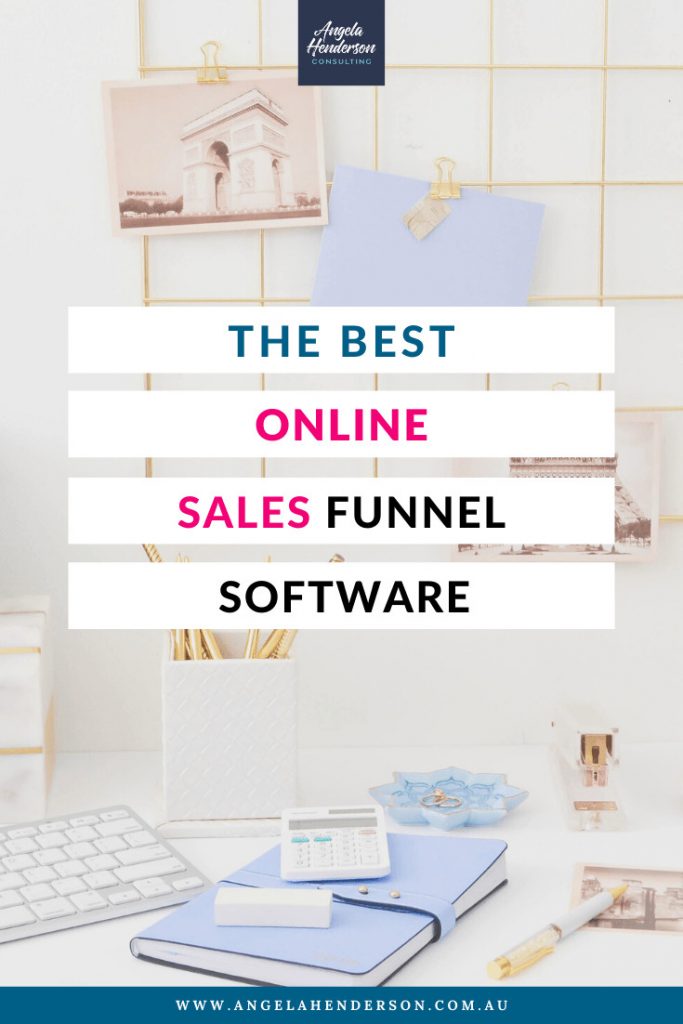 In business, the term 'sales funnel' get's thrown around a lot. You have probably heard multiple times that you NEED a sales funnel if you want to grow your business, but you may have no idea how to effectively implement one. If this sounds like you, the answer is online sales funnel software.
What is a Sales Funnel?
First, we need to break down exactly what a sales funnel is. The basic definition of a sales funnel is an automated sequence that takes a potential customer and turns them into a paying customer. Sales funnels are usually referring to an online sequence that will target your ideal client or customer, then convert them through a series of sales techniques.
What Does a Good Sales Funnel Need?
What will be in your sales funnel depends on your business. If there was a universal formula, it would start with a potential customer or client finding you through advertising or organic traffic. They would then land on a landing page. Here you would offer an incentive for them to give you their email. You then send them to a 'Thank You' page with an exclusive offer where they will either turn into a paying customer or exit. Those who exit will receive follow up emails from you. This keeps them in your sales funnel until they make a purchase. 
This is just a basic formula. Knowing exactly what will be in your sales funnel will entirely depend on your own unique marketing strategy, what incentives your business can offer, and what content you can deliver.
What is Online Sales Funnel Software?
So now that you have the basic formula, why do you need online sales funnel software? You essentially want your sales funnel to be a well-oiled machine. You want your sales funnel sequence to run smoothly and lead your potential client right to a sale. Having sales funnel software gives you the tools to do this. It also lets you track your conversion rates so that you can tweak your funnel as needed.
The Best Online Sales Funnel Software
One of the best online sales funnel software out there is 10XPro. You may be wondering how just one tool can effectively carry out all the different steps that will make up your sales funnel. The answer is that 10XPro combines together all of the different software you need for your sales funnel into one, easy to use platform. To learn more about 10XPro, check out my blog, Best Business Tool for Small Business Owners.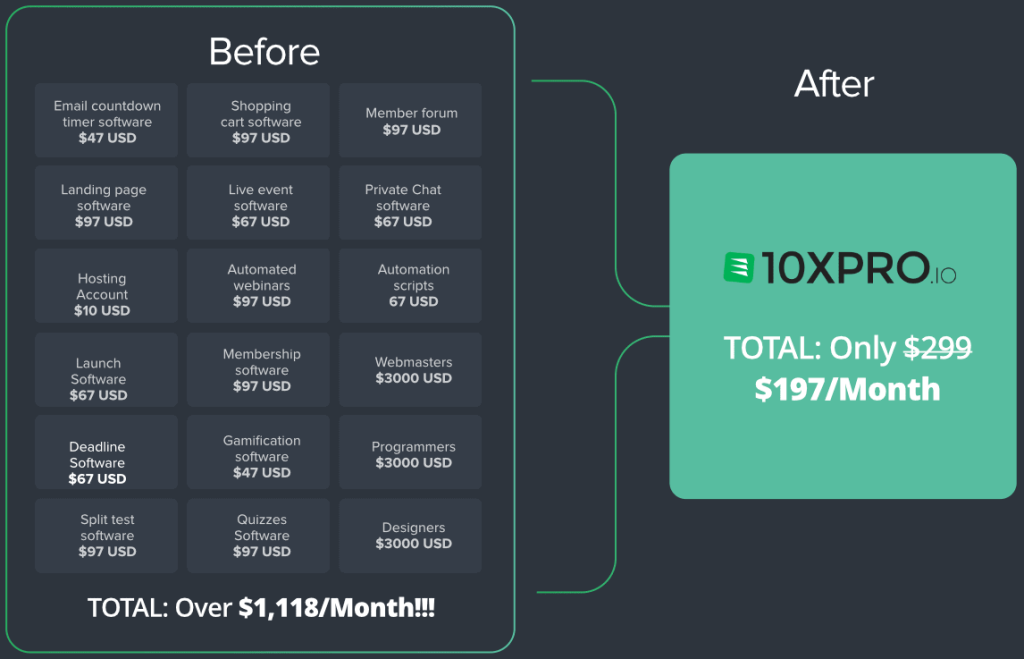 How to Get Started for $1.00 with 10xPro with an Exclusive Offer
I've been using 10xPro for a while now and love everything about it. I've teamed up with John (the owner) and become an affiliate.
John has created an exclusive offer to my readers and audience to test drive 10xPro for the first 30 days for just $1.00, an exclusive lifetime discount, a bonus strategy session with John himself, a private strategy with me too and so much more.
Sign up for 10xPro today for just $1.00.
If you want to learn more about Sales Funnels, click here.
Have an awesome day,
Angela