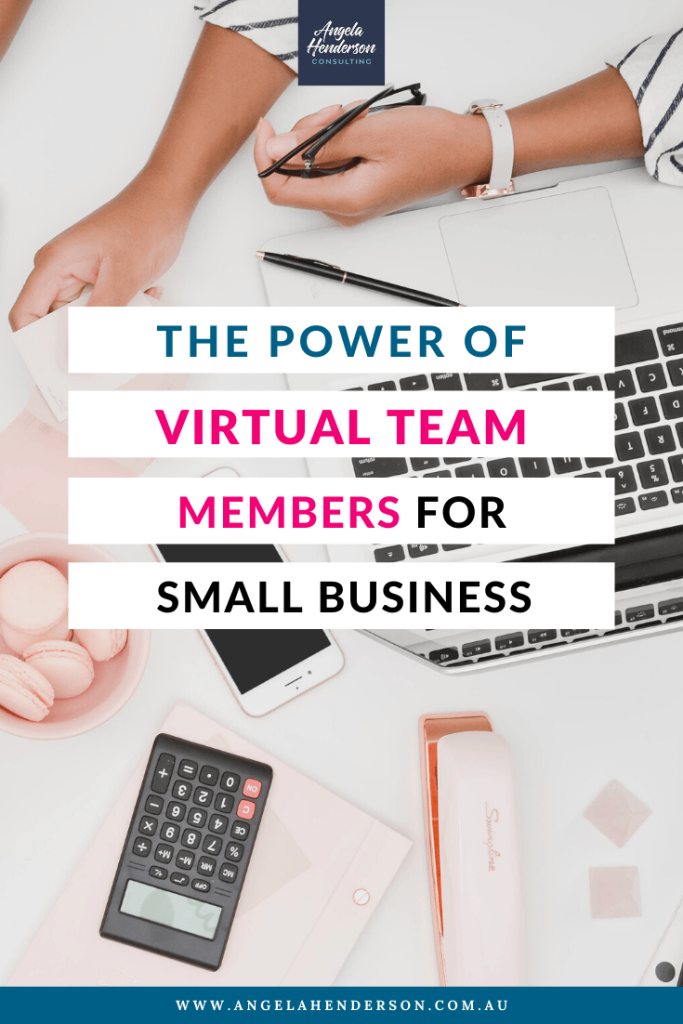 So excited to share this guest post with you to explore virtual team members and how having virtual team members will help your business to grow, free up your time and be more productive.
Ask me about virtual team members 3 years ago and I would have looked at you with a very confused look on my face. And that's generally the reaction I have from people I speak to who when they ask what I do and have never heard of the concept of Virtual Assistants.
But in recent times as I've become more immersed in my own small business I find I am becoming more and more an advocate for educating small businesses on the difference having virtual team members in your business can make. Not just because I'm a Virtual Assistant, also because I am now utilising other virtual support providers in my own business too. The nature of small business is changing rapidly and being ahead of the curve by having amazing people on your team to help your business along the way has changed too.
The Power of Virtual Team Members for Small Business
I've lost count of the conversations I have had of late with small business owners who have said to me "I'd love to have someone who does 'such and such' but I just can't afford to hire someone part/full-time". When I explain to them about the concept of how I am a virtual assistant and how I support clients on an ad-hoc basis they get excited by the possibilities that they can get my help with that have been sitting on their to-do-lists for a long time.
What is more exciting that this concept is not just in administrative support, there are online support businesses in varying fields such as graphic design, bookkeeping, social media management, marketing and business coaching. Technology is bringing skills and talents that were traditionally face-to-face within small businesses reach like never before.
Like a particular business coach that's located on the opposite side of the country to you? If they wish to, they can provide their services via online video conferencing. Like a particular graphic designer's work – then its very likely they can work with you via email/video conferencing without needing to be in the same city.
I'm not the most visually creative person (I've been working in processes and documentation manuals for too long recently which has dried up my creative mind a bit) and I've just recently had some work completed by a colleague who is a graphic design rockstar for some of my own business marketing materials.
I am really terrible at writing about myself and my skills for my website and marketing – so I've engaged the services of a copywriter to help polish up the documents I have already written and helped me get clearer what I am trying to say.
I've spent a huge amount of time of late working on my clients' deliverables which has resulted in some of my own admin tasks falling to the bottom of the list, I've engaged the services of a fellow VA to help bring things back under control for me.
And I'm a Virtual Assistant!
Every small business needs an extra set of hands sometimes, and there is no way I could contemplate hiring someone on a permanent basis, so I've reached out to my network of fellow virtual small business owners and its brought skills and ideas into my business that I could never have contemplated. And that is something that is out there for you too if you want it! Opening up your mind in terms of the possibilities is something that can help you propel your business forward and virtual support is an outside of the traditional box concept that can potentially do this for you.
So take a look at those projects that you've put in the too hard basket or the I don't have the time to get those skills – and reframe it as who is out there in the virtual business world that could possibly complete that for me? You may just surprise yourself.
Have an awesome day,
Korryn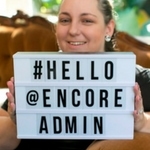 Korryn Haines is an administration ninja with over 10 years of administrative experience in a wide range of industries. Based in Brisbane and founder of Encore Admin Consulting, she provides virtual assistant services and administration process consulting services to micro and small businesses. She loves a nice big pot of tea, smashing out a BodyPump class and spending time with her young children, husband and lovable Cocker Spaniel. Connect with her on Facebook, LinkedIn, Twitter and Instagram.