The number one problem that most business owners come to me with is a lack of leads, customers and clients. It makes sense, without customers or clients you can't run a profitable business. The trouble is that there isn't a fix-all customer and client generator. In order to gain clients and customers that will stay with your business, you need to work at it from multiple angles.
How to Get More Customers
The following guide gives you 50 ways to grow your business. These are a mix of long-term and short term solutions to boosting your sales with new customers and clients. Keep in mind that you don't need to implement all of these at once, and if you try you are heading for burn out! Read through the list, take note of the options that you believe will work for your business, and work on them one at a time.
50 Ways to Grow Your Business
Create your own meetup
Sponsor an event
Speak at local events/conferences
Create a conversional website
Network and then follow up post-event
SEO your website/content
Have an optin/lead magnet on your website
Have a content upgrade at the bottom of each of your blog articles.
Start a blog and share this content on your socials, in groups and in your newsletter
Publish content on Medium
Guest blog for other websites to build relationships about also build your SEO links
Add a signature at the bottom of your emails
Add a call to action at the bottom of your emails too
Host a webinar
Create a quiz
Create a 3/5/7 day challenge
Be a guest/teacher on a summit/webinar
Hold a giveaway
Send out a regular newsletter
Join Facebook groups
Create your own Facebook Group like I did: Women In Business Collaborative Facebook Group.
Get on Twitter and start sharing knowledge and connecting with community
Join LinkedIn groups
Sign up to directories
Initiate join50 Ways to Grow Your Business ventures/collaborations with peers in the same niche
Launch a podcast like I did: Business and Life Conversations with Angela Henderson
Create and send press releases to gain coverage of your business
Be a guest on podcasts
Volunteer your time like I do as a mentor for the State Government of Queensland as a Business Mentor – great way to give back but also to make great connections
Create your own Youtube channel
Create a Pinterest account and pin regularly
Use paid ads such as: Facebook Ads/Google Ads/Linkedin Ads/Pinterest Ads
Use live video on your Facebook page/Facebook Group/Instagram Page/Instagram Stories/LinkedIn etc
Record videos of client testimonials/your new products/your new course and share this
Create an infographic of your product/service and share it
Create grants to your course or retreat like I did with my 4 day/3 night Women in Business Retreat
Create an affiliate program
Use Help a Reporter Out (HARO)
Offer your products/services to a blogger so they can promote to their network
Join a business group coaching program like my year-long group coaching program Profit Pillars as a great way to gain clarity and strategy for your business but also to build your networks so you can increase your clients/customers
Set up multiple sales funnels
Create a consistent content marketing strategy
Hire a business consultant/coach to help you create a business strategy that will help you grow a sustainable and profitable business
Join a co-working space
Create a workshop
Ask current clients for referrals
Offer free discovery calls
Write an eBook
Write a book
Participate in a trade fair for your industry
Remember, this is a massive list so don't try to cross everything off at once. Take it slow by implementing the easiest tasks first. Before long you will start to notice a difference in the number of new clients and customers coming in.
Where to From Here – FREE 2.5 Hour Live Workshop
If you'd like to access my 2.5 hour live training where I go through each of these strategies click HERE to grab the training and also the pdf guide for free.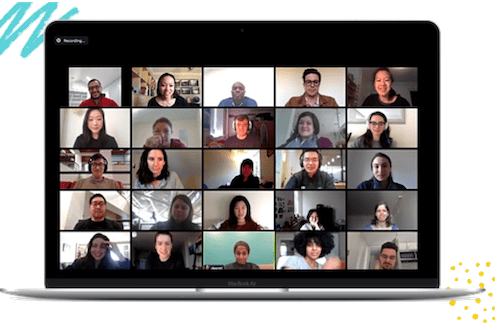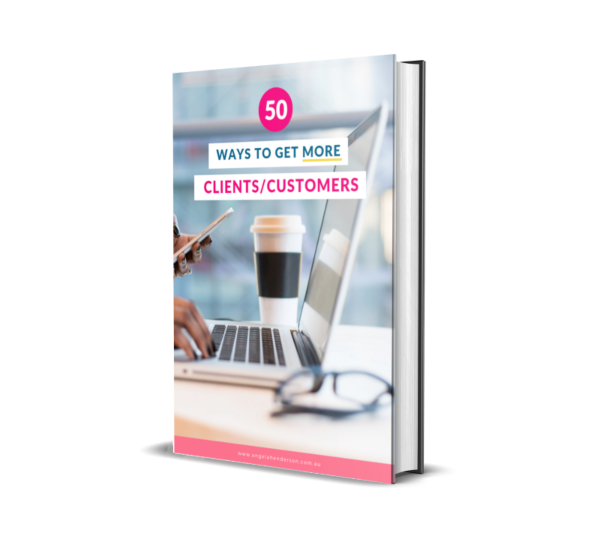 Have an awesome day,
Angela