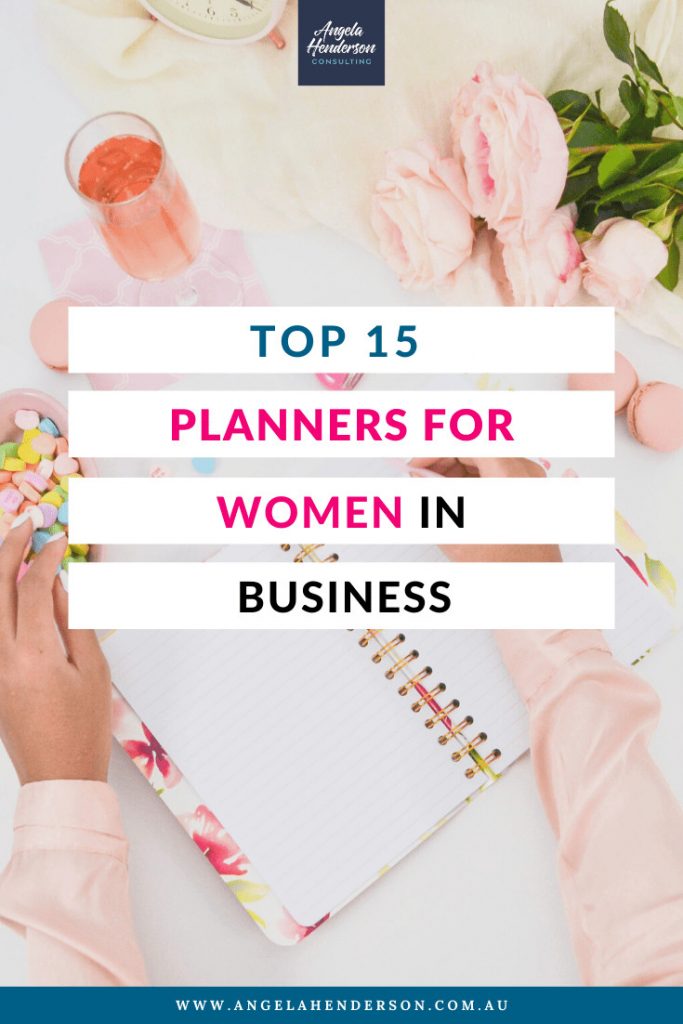 Every woman in business needs a way to keep track of everything. While there are countless digital trackers and planners out there that keep everything neatly tucked away in your phone or computer, there is nothing quite like a physical planner to keep you organised.
Finding the perfect planner for you could mean something sleek and stylish, an all-in-one planner, diary, and journal, or something completely customisable to suit your needs. Whatever it is you're after, you'll find it in these top planners for women in business.
Planners for Women in Business
The Time Creator
If you find that your schedule, notes, and to do lists are scattered around your workspace on every post it, notebook, and journal in sight, The Time Creator is your new best friend. Not only will it act as your planner but also lets you keep notes, to do lists, and life planning tools so that everything you need to stay organised in 2020 is in one place.
Learn more or buy here
Leanne Baker Daily Planner
If you find that the average planner doesn't give you enough room to plan out your day, have a look at the Leanne Baker Daily Planner. Each day has a page all to itself, giving you plenty of room to schedule your time. It also has weekly meal plan trackers which is a lifesaver for busy mums, and a place to write down your goals each month.
Learn more or buy here
Canvast Yearly Planner
The Canvast Yearly Planner is designed especially for women in business. There are plenty of hidden extras in this planner to make your life easier, such as a spot to keep track of all your passwords, monthly themes with motivational pep-talks, budgeting spreads, and a place to keep track of your goals.
Learn more or buy here
Day Designer
Another daily planner that gives you plenty of room to keep track of your days is the Day Designer Daily Planner. It combines your daily schedule with your to do list, making everything easy to keep track of.
Learn more or buy here
Bullet Planner
If you love the idea of a bullet journal but don't have the time to create your own spreads every month, the bullet planner could be the perfect solution. Everything about this planner is completely customisable, from the pages within to the cover art and coil colour. You can simply order the different pages you want, giving you a truly personalised planner without the hassle of drawing it up yourself.
Learn more or buy here
Ronnie & Co Planners
Keep track of every little detail with the Ronnie & Co A4 Planner. This planner has pages to plan out your entire year, your weekly schedule, your monthly goals, meal and habit tracking, and plenty of space for creative note taking. Plus it's pink.
Learn more or buy here
My Mindful Year Pliary
In case you don't know, a pliary is the perfect mix between a planner and a diary. The My Mindful Year Pliary is all about inviting mindfulness into your year while staying organised. The colourful spreads and themed journals give you a happy place to plan and give you space to set goals, intentions, and stay motivated while you plan your day-to-day.
Learn more or buy here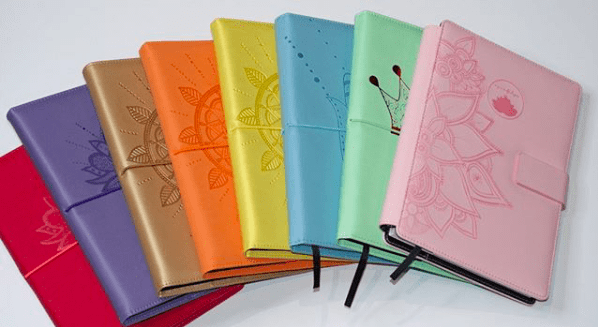 Inspired Year Planner
Combine your day-to-day reality with your aspirations in the Inspired Day Planner from One Love Paper Co. This goal setting planner helps you dream big and put steps in to achieve your goals while maintaining balance if your life.
Learn more or buy here
Golden Coil Planners
Has every planner you have tried had something you either didn't need or something missing? Golden Coil ensures that this will never happen again. You clan your entire planner from cover to cover with their extensive list of pages. You can even import important dates, contacts, and personal details to make a truly personal journal.
Learn more or buy here
Plum Paper Planners
Another company that offers entirely customisable planners is Plum Paper. These planners are especially great for any teachers or students out there. They have a wide range of pages to choose from as well as adorable covers that are also personalisable.
Learn more or buy here
Life Planner
Erin Condren's Life Planner will do just that: plan your life. These planners have a heavy focus on productivity and time management, so if you have trouble getting going on tasks this planner is perfect for you. It's also completely customisable so that you can get exactly what you need.
Learn more or buy here
______________________________________________________________________________
Emma & Vincent Everyday Planner
Emma & Vincent are known for their undated planners for women in business, with the Everyday Planner being one of their best sellers. This planner gives you a clean slate so that you can plan when you need to and not waste pages when you don't need them. This is perfect if you find yourself glued to your planner one week and not needing it at all the next.
Learn more or buy here
Passion Planner
The Passion Planner helps you to keep track of not only you schedule and to do list, but also your goals and passions. They start you out with a passion roadmap to bring some clarity to your goals, then help you break those goals down and schedule them so that you make them happen.
Learn more or buy here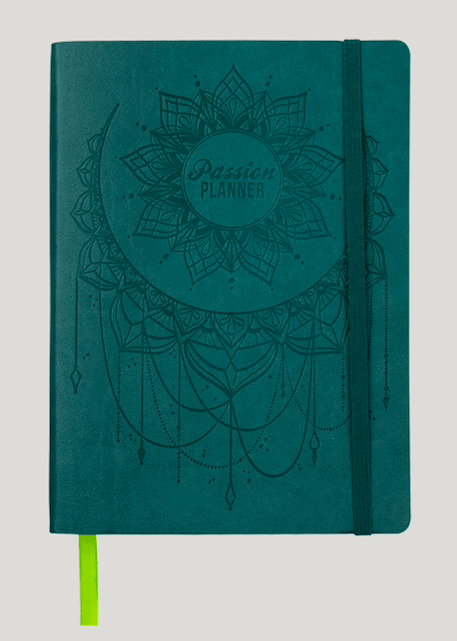 Master Plan Diary
The master plan diary is the perfect planner for busy parents. Most personal planners are just that, personal, but that doesn't tend to give you a lot of room when you're organising a whole family. Keep on top of your busy mum life with a planner created specifically for you and your family.
Learn more or buy here

Cultivate What Matters
Lastly, we have the full range of awesome planners and journals from Cultivate Your Year. These ones are all about setting goals and sticking to them, guiding you through the process of creating intentional goals that you can achieve.
Learn more or buy here
Where to From Here
Getting a planner is a great start for reaching your goals in the New Year. However, if you're feeling stuck, overwhelmed and working IN your business and don't have the clarity, strategy and systems in place it's still going to be tricky to fully grow the sustainable and profitable business you want.
If you're no longer wanting to try and figure everything out on your own in business and are wanting to get some advice from someone who has created not 1 but 2 successful business then I'd love to hop on a free 30-minute discovery call. We can chat about your goals, struggles and how I can help you in the role of your business consultant/coach. BOOK YOUR CALL HERE.
I look forward to connecting and helping you reach your goals,
Ange