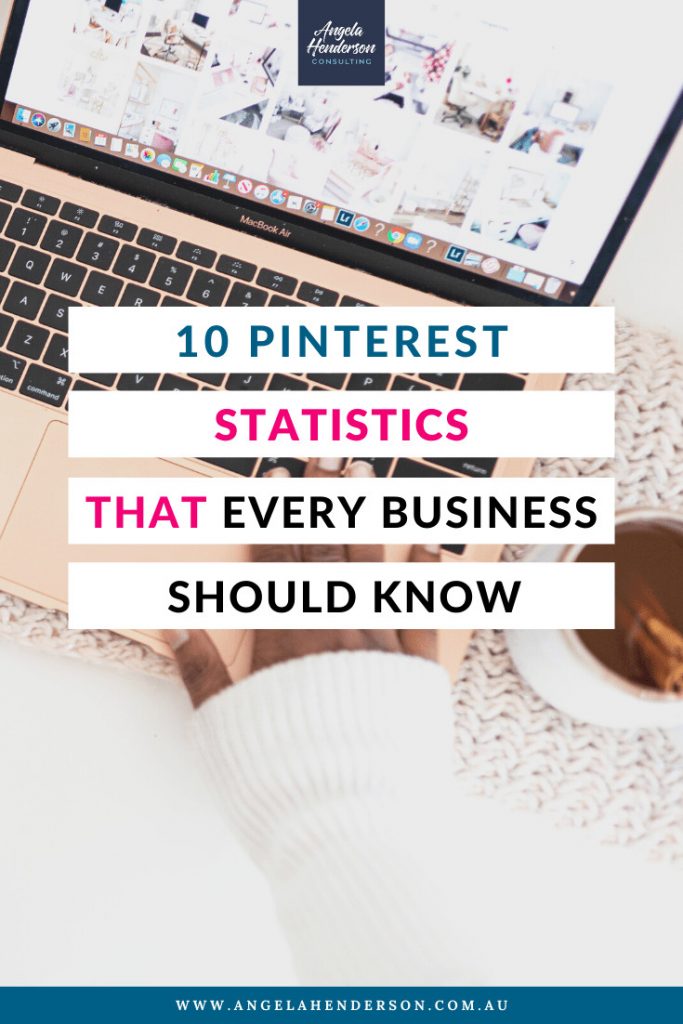 Just recently, I started using Pinterest as part of my overall business strategy, but equally to reach my goals for the upcoming year and already I'm seeing the benefits.
Pinterest is one of the most underestimated social media platforms when it comes to digital marketing. Despite it being the perfect place to share your product with people who are actively searching for it, it is largely underused by small businesses.
Here are a few key Pinterest statistics that prove just how valuable a marketplace Pinterest can be.
The 10 Pinterest Statistics That Will Change How You Look at Social Media Marketing
Over 300 Million People Use Pinterest Every Month
If you thought Pinterest was a small social media platform, think again. While this number doesn't reach the billions like some other social media platforms, 300 monthly users are nothing to scoff at.
The Average Time Spent on Pinterest is 14.2 Minutes
14.2 minutes is a lot of time in the world of the internet. Think of all the scrolling, pinning, and buying that can be done in that time frame.
70% of Pinterest Users are Female
What's more, Millennials use Pinterest as much as they use Instagram. If your target market is women between the ages of 23 and 38, you have pretty high chances of finding them on Pinterest.
Most Pinterest Users are Between the Ages of 30 and 50
While Millennials love their Pinterest, most users are actually marginally older. A massive demographic of Pinterest users are mothers, with over 80% of US mums that use the internet being on Pinterest.
Over 66% of Pinners Aren't from America
It's a common misconception that Pinterest is a mostly American platform. While it is popular over there, it definitely isn't exclusively used in the US.
Around 2 Million Users Pin Content Every Day
That's a whole lot of pins per day. This leaves plenty of room for your content to be pinned, repinned, and pinned again.
40% Of Pinners Earn Over $100k Per Year
Why is their annual income important? It represents the amount of disposable income the users have. Thanks to the demographic of users being higher than other social media platforms, Pinterest attracts higher-earning users. This means that for the most part, people who find your products or services on Pinterest will also have the money available to invest in them.
2 Billion People Use the Search Function Every Month
At its heart, Pinterest is essentially a search engine. This means that, just like with Google, you can optimise your Pinterest content so that it is more likely to appear in relevant searches. With so many users searching keywords each month, this gives you a better chance of reaching customers and clients who are actively looking for your product or service.
Approximately 50% Of Users Rely on Pinterest To Find New Products
That means that half of all Pinterest users are on the platform in a buying mindset, which does the hard part of selling for you.
87% of Pinners Have Purchased a Product Because of Pinterest
Let's say it louder for those in the back: 87!!! That is a massive turnover for a social media platform.
Numbers don't lie, and the above Pinterest statistics make it pretty clear that Pinterest is a treasure trove for small business owners. Depending on your target demographic and products, Pinterest could be the key to reaching a whole new audience.
How Can You Get Started On Pinterest?
If you're serious about taking your business to the next level… I would strongly encourage you to join the FREE Masterclass – 5 Step Framework for Getting Massive Pinterest Traffic … Forever. This is the class that I took just a few months ago – after meeting the owner Jennifer through my mastermind this year and also seeing her on stage at Social Media Marketing World and rocking everything about Pinterest.
As a result of this class, FREE Masterclass – 5 Step Framework for Getting Massive Pinterest Traffic … Forever. I have started implementing my own Pinterest strategy to reach my goals for the rest of this year and next year.
Full disclosure – because this is the ONLY Pinterest course I recommend and since I've tested it myself and have seen the results, I became an affiliate. If you sign up through my link I get a small commission.
To learn more about the benefits of Pinterest, check out my blog post Benefits of Pinterest for Businesses. To connect with other Business owners, join my Facebook group, the Australian Business Collaborative.
Have an awesome day,
Ange