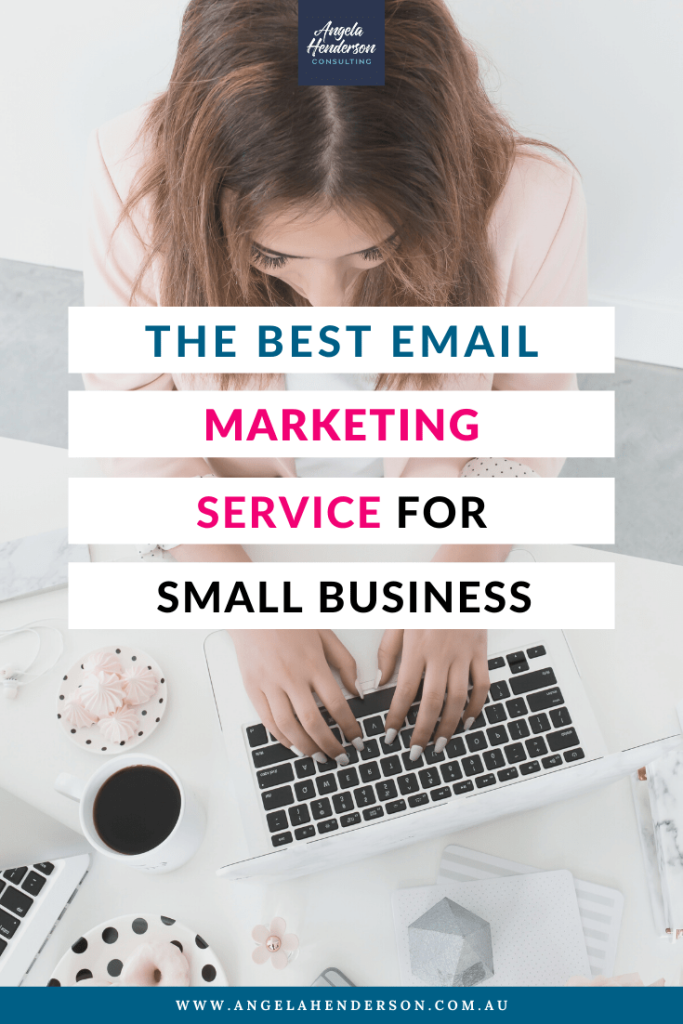 When it comes to email marketing it can be overwhelming knowing which service is best for you. With so many different options on the market, each a little different, the process of choosing which email marketing service to sign up to could end up being quite costly and time consuming. Luckily, I've used lots of different services over the years and have done the research for you. Over the last three years I have been using the most remarkable email marketing service for small business – ConvertKit. 
What is email marketing?
If you're new to business or haven't delved into digital marketing, you may be wondering – what is email marketing?
When it comes to marketing, using email send outs to promote products and services is an effective way to reach a large audience directly. It's a great way to develop relationships with potential customers and clients, as you can personalise every aspect of the emails depending on who you're sending it too. And when you optimise your email marketing the results can be mind blowing. Effectively the same as sending out a mailer but much more time and cost effective, it is becoming one of the most preferred methods of marketing.
Best Email Marketing Service for Small Business – Convert Kit?
ConvertKit is an email marketing service specifically marketed towards those who have blogs, podcasts, as well as other smaller businesses who are building their audiences.
Started by Nathan Barry, who I was already a fan of as a regular reader of his blog, ConvertKit is definitely the most effective email marketing service I have used to date.
What I first loved about Convert Kit is how transparent Nathan has been about his entire journey of taking ConvertKit from scratch to making over $30K a month by 2015. Now, the company has over 19,500 active customers and are doing over $1 million a monthh– incredible growth for such a short period of time.
He's shared his highs and lows, and given us a front row seat on his journey to building a successful SaaS product.
Even if you don't end up signing up to ConvertKit, I recommend giving Nathan a follow on social media to keep up with his incredible content and blog posts.
Features and Benefits of Using ConvertKit
The great thing about using ConvertKit is that the features are designed by creators, for creators. This means they are tailored to exactly what we need. This includes:
Growing your audience– With email marketing it's obvious that your email list is your biggest asset. Well, ConvertKit helps you use lists to grow your business using attractive forms, data that is trackable and powerful marketing automations; in my eyes making it the got to email marketing service for small business.
Increasing conversions with personalisation – Marketing automation may be one of the trickier aspects of email marketing, but with ConvertKit, it's easy to both understand and implement. They have created simple but powerful automations that are designed to do the hard work for you – sending well-timed, targeted content to your email lists.
Organising and understand your subscribers– Knowing when to send the right message to the right person at the right time can be difficult, but with ConvertKit tags and segments, you can learn more about your subscribers. This means you can organise the contacts in your email lists and send highly targeted content tailored to their key data points such as location and interests.
As well as all of the above, ConvertKit also offers reliable support, concierge migration, integration with slack and the option to create text based emails.
When it comes to the best email marketing service for small business ConvertKit is the way to go.
So, will you be signing up?
Have a great day,
Angela
Please note that if you were to sign up for ConvertKit through my links in this email I will get a small financial contribution.