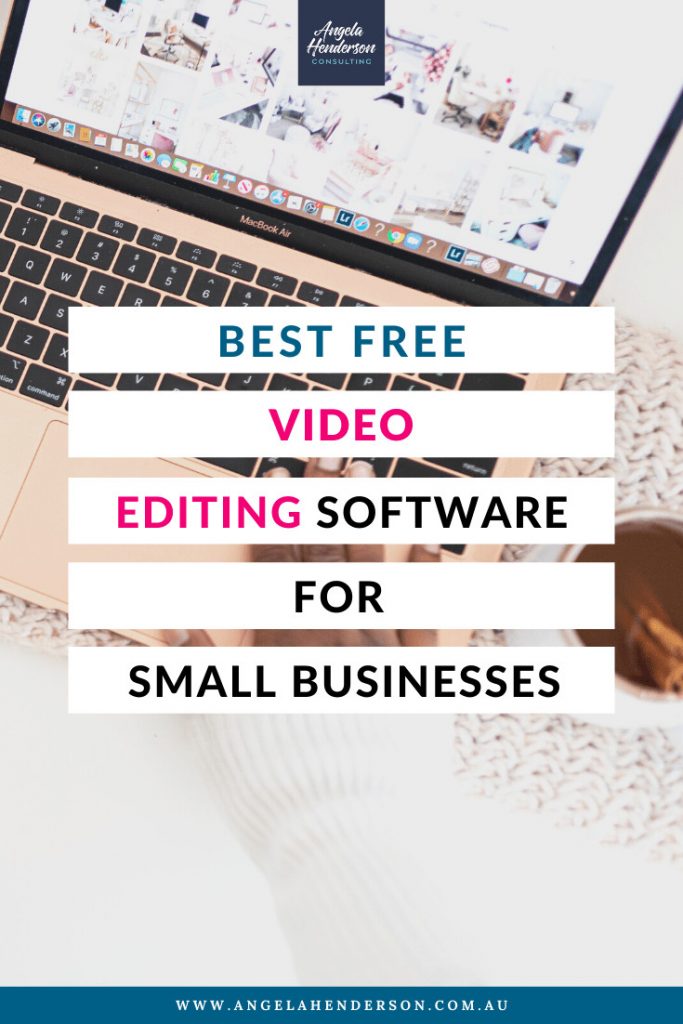 Creating video content is a great way to advertise your business or engage with your audience. It gives you a physical presence online, allowing your community to get to know your voice, your face, and your personality, all things that are difficult to convey with just text. If you want to make videos for your business, these are the best free video editing software to get started with.
The Free Video Editing Platforms Your Business Needs
Filmora
Filmora has all the basic video editing tools you need, from trimming, cropping, cutting, and more to slow motion and audio effects. It is also easy to use and compatible with just about anything. You can use it on a Mac or a PC and download your finished video in just about any format.
Videoshop
If you're looking for something that works great on the go, Videoshop is your best bet. This one is an app for your phone and can be used on iPhones, iPads, and Androids. This makes Videoshop particularly handy if you film your videos with your phone, as you won't need to upload your clips to any software on your computer. It offers all the basic editing functions and makes sharing your finished video easy.
iMovie
For those of you who use a Mac and iPhone for work, iMovie is Apple's free editing software. If you only use Apple products, this is a great option because iMovie and the videos you edit through it will be compatible with all of your devices. This compatibility also means that you can switch between devices. You can start editing your video on your iPhone and then finish up on your Mac.
Movie Maker
The title of best free video editing software for Windows users is given to Movie Maker. With 5 million users, Movie Maker has been tried and tested. It has all the basic tools plus more advanced features such as filters and transition effects. There is also a paid version if you would like to up your video editing game. The downside to Movie Maker is that this one is only available on PC. This means no editing on your phone or with Apple products.
Camtasia
This one isn't free video editing software but deserves a mention because of its features that are perfect for business owners. Camtasia not only lets you do all the basic editing that the others do, but it also allows you to record your screen. This is perfect if you're creating online tutorials or training videos as a business owner. Camtasia also has inbuilt animations that are easy to use and many more features that create awesome tutorials. You can get started with a free trial and download the software with just a one-time payment.
Magisto
Lastly, I want to shout out the video editing platform I use personally, Magisto. I love this tool so much because it is quick and easy. You can honestly create a video in the same amount of time it takes to make a blog post, and it is as easy as creating a simple PowerPoint presentation. Plus it's connected to iStock, giving you endless awesome images to work with. This one is paid but is super affordable, with their cheapest plan at only $5 a month.
To find out why you should be making videos for your business, have a listen to these podcasts on YouTube for Business and The Power of Video Marketing for Small Business. If you would like to see some business videos in action and get in touch with like-minded business owners, join my Facebook community the Australian Business Collaborative.
Have an awesome day,
Ange