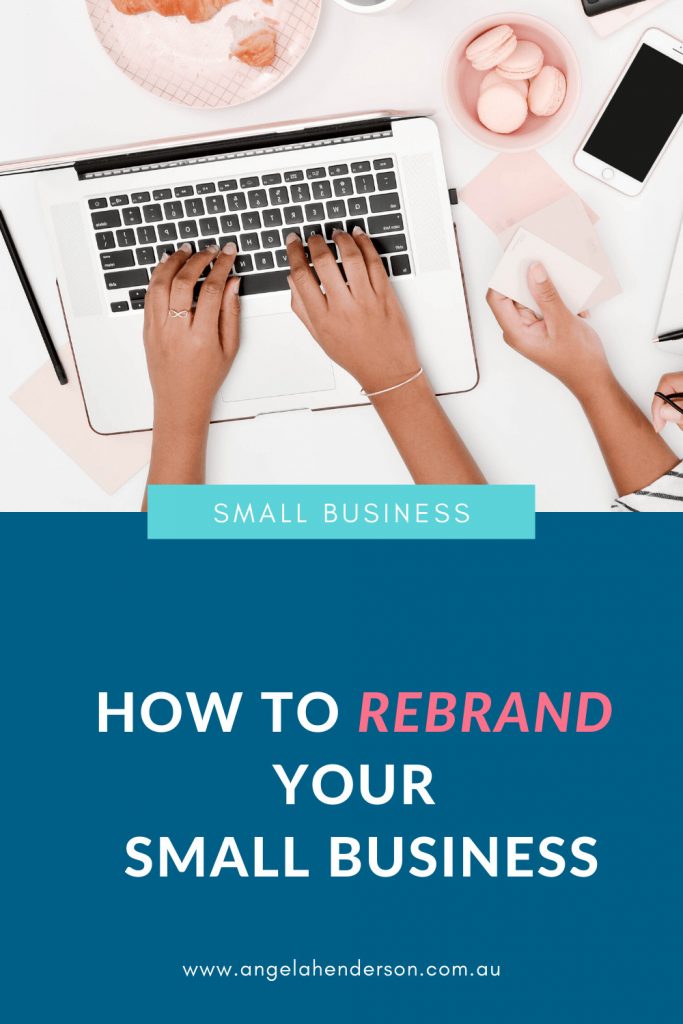 As business owners, we know that branding is super important. Your brand is the face of your company. Having an identifiable and trustworthy brand is what will draw in loyal customers and clients, boosting your business reputation. If branding is so important, what is involved in rebranding a small business? If you're wondering 'how much does it cost to rebrand a small business?' and whether you should be rebranding yours, let me break it down for you.
What is Rebranding?
Rebranding is, unsurprisingly, much like branding. It involves developing a marketing strategy in which you change your original branding into something new. This can be for many different reasons, and it usually symbolises a shift in your company's values or future path.
A rebrand can consist of changing the visual representation of your brand, the core values of your business, or any other major or minor detail that your brand is built on. Depending on what your rebrand consists of, it can cost anything from an extra weekend of work to the cost of a full marketing overhaul.
By rebranding a small business you are able to evolve and adapt while retaining your existing customers and good reputation.
Why Rebrand?
There are many different reasons for rebranding a small business. Here are the three most common reasons for a rebrand.
Grow With Your Company
In life, things don't tend to stay the same. As your small business grows, so will you and your audience. You may develop deeper clarity surrounding what you want your business to do, or discover an entirely new direction to head in. Instead of starting a whole new business, you can build on top of what you have already created by adding new services or pursuing a new mission.
Outdated Branding
If you designed your own logo on Paint back in 2007, your branding may be a touch outdated. Even the biggest, most timeless companies such as Apple and AirBnB have had to spruce up their logo and website a few times to keep things fresh.
Stand Out From the Crowd
One reason for rebranding a small business could be as simple as wanting to stand out from the crowd. Perhaps a competitor adopted a suspiciously similar logo to yours, or your business name has coincidentally become the name of a new internet trend that you don't want your business to be associated with. These things happen, and having a unique rebrand will ensure that you stand alone as your own brand (which is also great for SEO!).
Successfully Rebranding a Small Business
If you have ticked any of the above boxes and are considering a rebrand, there are a few key things to keep in mind.
Know Why Your Business is Changing
First, you must above all else know what is changing in your business and what your mission and values are. You need a clear reason for your rebrand. Once you have that, map out exactly what it is you want to change. Whether you're just swapping out the logo or are doing a full website overall, changing your tone, colours, imagery, and services. By knowing what you're changing you will have more control over your rebrand.
Evaluate What To Keep, and What To Toss
While a rebrand can seem like a fun design overhaul, it can also be a time consuming and expensive process. If you don't have time and money to waste on your rebrand, don't. Reuse the same fonts and colours you already have if you can so that you don't have to start the design process from scratch.
Ask For Advice
If you know that you need a rebrand, but you aren't sure what direction to take it in, you need to ask. Survey loyal customers, collaborate with your team, maybe get a designer on board to help nail your new aesthetic. The more input you have, the more likely you are to find the right rebranding for you that your customers will love.
Let Your Audience Know
Remember to launch your rebrand! Don't just quietly change your logo and hope that somebody notices. Announce the rebrand to your audience to drum up support and awareness. Make your announcement alongside a special offer to draw in new customers and let your existing audience know that you're still here and better than ever.
Rebranding your business doesn't have to be a headache, and can instead be a symbolic move toward bigger and brighter things. If you're considering a rebrand, my biggest piece of advice is to commit to the process and nurture your loyal customers so that you can bring your existing audience with you.
Head to my Blogs and Podcasts to learn more about growing a small business. If you want to connect with small business owners, don't forget to join my Facebook group The Australian Business Collaborative.
Have an awesome day,
Angela