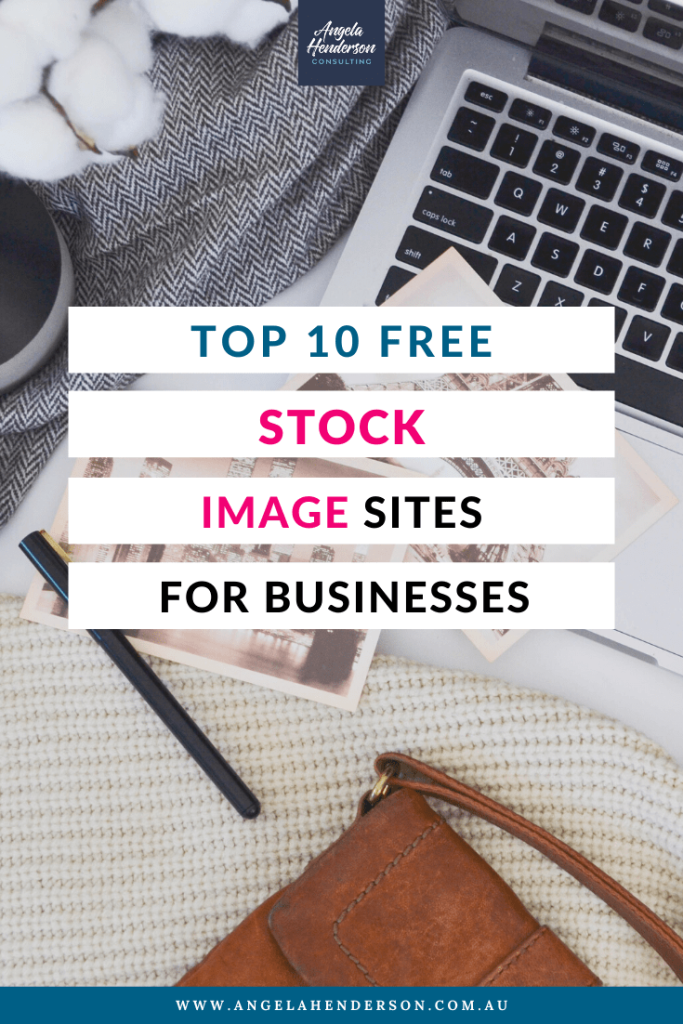 Writing and publishing content for your website is such an important part of having a successful business, but how do you find the time when you're being the superhuman entrepreneur you already are?
There are so many different aspects you need to consider before pressing publish on a post – from writing content, editing, applying SEO techniques to taking photographs – it can all be a little bit overwhelming.
Although I can't help you write your content, I can certainly help make the image process much much easier with stock images.
Pricing can be a little steep for paid stock images, but did you know there are 100's of free stock image sites out there?  To help save you time I've picked out ten of my free stock image sites to share with you.
Top 10 Free Stock Image Sites for Businesses
Unsplash.com
Website: https://unsplash.com/
Images:  450,000 +
Unsplash is one of the most popular free stock image sites, known for its large collection of beautiful copyright-free photography, all of which is available under the Unsplash License. Unsplash allows it's team of 70,000 contributing photographers to upload their photos to the website which are then curated by the editing team, making them one of the largest free stock image suppliers on the internet.
Pixabay.com
Website: https://pixabay.com/
Images: 1,300,000+
Pixabay.com is an well known international website that shares high quality photos, illustrations, vector graphics, and film footage that are all free to download. With over 33,000 image contributors, Pixabay is popular among business looking for photographs in the business, technology, travel and education industries.  
Freestockphotos.com
Website: http://freestockphotos.com/
Images:  Unknown
Freestockphotos.com is a online portal of free stock photo websites. You can search by site (starting with their top 10) or by image category.
Picjumbo.com
Website: https://picjumbo.com/
Images:  1500+
Picjumbo is stock photo site created in 2013 by Viktor Hanacek. The free site started when Viktor's photos were rejected for "lack of quality" by the 'better-known' sites. Just over two years later, there have be more than two and a half million downloads from Picjumbo's selection of free images.  
Freeimages.com
Website: https://www.freeimages.com/
Images: 390,000+
Freeimages.com is a popular free stock image site for those looking for images in a variety of different collections such as education, business, food and drink, architecture and arts. With over 390,000 images available from an incredible list of contributors, you won't be stuck for choice.
Libreshot.com
Website: https://libreshot.com/
Images: Unknown
Libreshot is a free stock photo site set up by photographer Martin Vorel. Filled with his incredible images, Libreshot has a wide range of photographs in a variety of different categories.
Pexels.com
Website: https://www.pexels.com/
Images: 40,000+
With 3,000 new photos being added each month, Pexels is one of the most up to date free stock photo image sites on the internet. All their photos are hand-picked from photos uploaded by users or sourced from other free image websites.
Stocksnap.io
Website: https://stocksnap.io/
Images: Unknown
Stocksnap recognises that great imagery can help enhance a website, brochure or advertisement and with that in mind, they offer a wide range of high quality free stock images. They offer beautiful, high quality stock photos for just about any use you can think of – including commercial usage – for free.
Gratisography
Website: https://gratisography.com/
Images: Unknown
Gratisography is one of the lesser known sites in the free stock photo industry, but the quality of the images do not reflect that. You can search by category or search term, so if you're looking for a bit of inspiration Gratisography can help.
Bigstockphoto
Website: https://www.bigstockphoto.com/
Images: 63,000,000
With 63 million stock images available to download for free, Big Stock Photo is definitely one of the larger databases on the internet.
What are you favourite free stock image sites?
Please note that you will need to read each sites terms and conditions in order to how you can use them so that you are legally following their rules and regulations.
And don't forget to head to my Facebook Group of 1000's of business owners giving support and advice to grow your business. Head to Australian Business Collaborative as I'd love to see you in there.
Have an awesome day,
Angela
Angela is a business consultant,  entrepreneur, Netflix blogger, author, mental health clinician and most importantly a mother. Connect with her in her Facebook Group, Facebook Page, Instagram, Linked In and her website Angela Henderson Consulting.