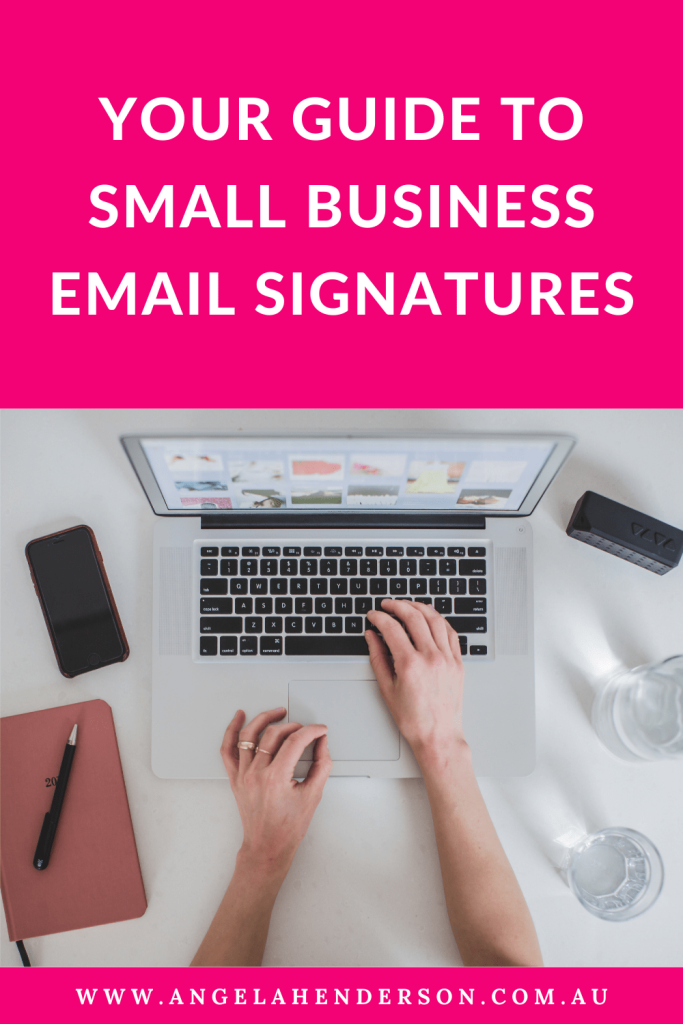 If you sign off your emails with 'Kind Regards' and nothing else, you're wasting a big opportunity. I am often asked what you should include in your email sign-offs. The answer is a super signature to make the most of your small business email signature. Have no idea what a Super Signature or even an email signature is? Let me break it down for you.
Your Guide to Small Business Email Signatures
What is an Email Signature?
An email signature is more than just your sign off. It's an automated chunk of text that sits at the end of every email you send. The most basic emails signatures will usually consist of your company, position, and a few links. Your email signature is prime real estate to upsell your business, show what you do, and direct readers to your website, socials, and products.
Pinning an email signature to all of your outgoing emails is super easy if you use Gmail. Just enter your settings, scroll down to 'Signature:' and enter it in. There are programs devoted to designing fancy email signatures if you want to get creative with it, such as Newoldstamp or Signitic, but a typed out version will work just fine.
What is a Super Signature?
If you truly want to upsell in your emails, a small business email signature isn't enough. You need a Super Signature. I learned about Super Signatures from James Schramko at his retreat in the Maldives. The original idea came from Dean Jackson who is a marketing genius. The idea is to motivate and educate your reader while sharing your content.
Creating a Super signature is easy. All you need to do is end your email signature by saying "Here are three or four ways I can help you". Then, show them exactly what they would want from you.
For example, here is my current Super Signature:
Here are a few ways you can work with me and stay connected.
1. Discover how to grow and sustain a highly profitable business – Free Training.
2. Get daily help – Coaching with Angela.
3. Looking for 1:1 Consulting/Coaching, let's hop on a call Book in for a 30 Minute Chat Here.
Let's get social:
1. Join my super active Facebook Group: Australian Business Collaborative
2. Follow me on Instagram at Angela Henderson.
It's as easy as that. List the things that you believe your readers will truly find helpful and tell them exactly why they need it. I can personally confirm that this small business email signature style works. The reason why lies in the phrasing.
Each offer needs to give something that your average reader wants. Who doesn't want to grow and sustain a highly profitable business? If you're getting emails from a business consultant, chances are you would be interested in coaching and one on one consulting. By creating a Super Signature you will be taking your email marketing to the next level.
For more great blog articles, check out my Blog & Podcasts, and don't forget to check out my Facebook Group the Australian Business Collaborative.
Have an awesome day,
Angela