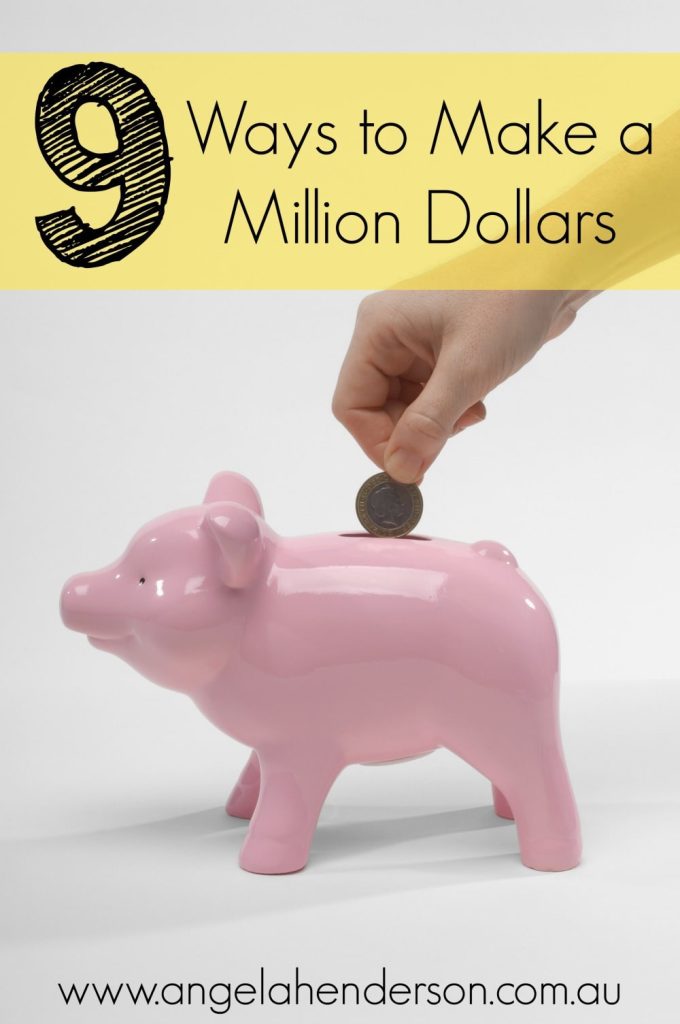 As entrepreneurs/small business owners we often think that a $1,000,000 is out of reach, not achievable, but that is far from the truth. If you have a product or a service that people love, people are buying then there is no reason why that you can't nail it and make your first million.
9 Different Ways to Make a Million Dollars
Let me put things into perspective with my 9 Different Ways to Make a Million Dollars:
5,000 people buy a $200 product
2,000 people buy a $500 product
10,000 people buy a $100 product
1,000 people buy a $1000 product
5,000 people pay $17 per month for 12 months
2,000 people pay $42 per month for 12 months
1,000 people pay $83 per month for 12 months
500 people pay $167 per month for 12 months
300 people pay $278 per month for 12 months
It's amazing when it's put out like this.
It's clear.
It's achievable.
So what are you waiting for?
If you're wanting to find ways to make a million dollars and need help coming up with an over all business strategy that focuses on your short, medium and long term goals, by assessing your marketing, PR, branding, SEO, copy, sales funnels and more then make sure to book in for a 30 minute discovery call session where were can explore your challenges and look at strategies to get you on the right track. Book now: Angela Henderson Consulting. 
Have an awesome day,
Angela
Angela is an entrepreneur, business consultant, Netflix blogger, author, mental health clinician and most importantly a mother.
Connect with her in her Facebook Group, Facebook Page, Instagram, Linked In and her website Angela Henderson Consulting.
​​Founder of the highly successful online store Finlee and Me, Angela taps into the decade's worth of knowledge of how to grow a thriving enterprise and pours it into her business consulting clients. As a business consultant, she partners with start up and small businesses to grow their brands through hands on support, ensuring foundations are laid in order to leverage growth. Her skills were honed at the helm of Finlee and Me, where she learned everything from branding, PR, sales funnels, email marketing, website, copy, SEO and more. She knows what it truly takes to have a strong brand, consistence sales, steady growth and over all dedication. Angela has been featured in the media including Talking Lifestyle with Ed Phillips and David Koch, Inside Small Business and on numerous Australia and International podcasts.