MY CLIENT SUCCESS STORY
Michelle Miles
Michelle Miles, creator of personalised gifts company, Sweetheart Creative, first met Angela Henderson in the early stages of her business. Michelle immediately knew that Angela's expertise in business would make her the perfect business consultant and when it was time to grow her enterprise, and pivot in a new direction, she jumped onboard with Angela to figure out the next steps forward for success. As a 1:1 client and now a member of the 12-month Action Takers Mastermind Michelle has drawn on Angela's experience, knowledge, accountability and unwavering support.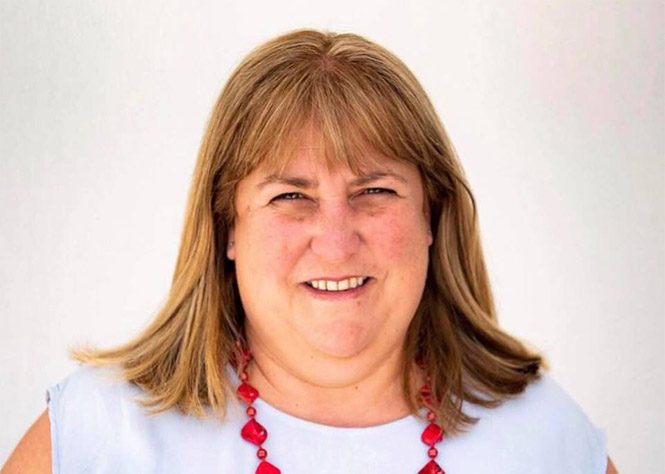 Finding direction
When Michelle's business was expanding and pivoting she jumped on board with Angela to find direction and support for growth.
In need of support and guidance
Michelle knew she needed to upgrade and develop her website, and her business model – but didn't know who or where to turn to on her own.
Leveraging from experience
Michelle wanted to work with someone with business experience who would understand her trials and tribulations – not just someone who's learnt textbook methods and advice.
The Challenge
Michelle first started her business creating and selling small party decorations, until a gift of a laser cutter from her husband transformed the business into the bespoke personalised gift creation company that Sweetheart Creative is today.
As she started this important pivot in the business, Michelle knew it was time to get some support and guidance to establish her next steps forward and to develop a support team of experts to help with the 'backend' of running a successful business.
Michelle knew at this time she needed to upgrade and develop her website and that it was time to draw on the guidance of someone who had been there before and leverage off the skills of specialists for her website and other parts of the business; because on her own Michelle didn't know who to call or what to do next.
The Turning Point
At this time Michelle remembered that Angela, who she had met previously, was starting to offer business consulting services and was drawn to reconnect.
It was Angela's personal business success, knowledge, community and expertise that made it a simple decision for Michelle to work with her.
Michelle likes to operate from the life motto of "leap and the net will appear" and after a 30min discovery call she immediately knew that taking the leap to work with Angela would provide the supportive net her business needed to succeed.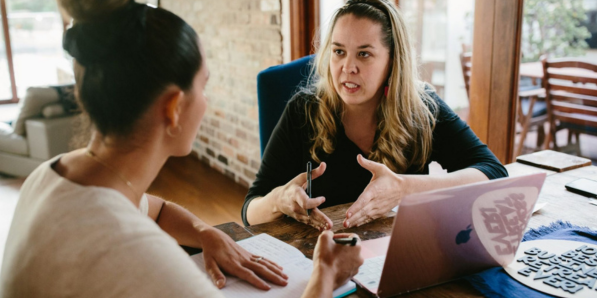 The Solution
Based on her previous experience of Angela, and observing the genuine way she conducted herself in the discovery call, Michelle was sold on Angela Henderson Consulting to support her business.  In a podcast interview with Angela, Michelle shared the reasons she loves being coached by Angela.
Based on Angela's own business experience Michelle finds she is able to leverage off her connections, community and knowledge to save time and mistakes.
With Angela's balance between providing information and teaching you to find your own way Michelle has always felt supported, motivated and loves having someone to bounce ideas off, keep her accountable and problem solve with.
Angela has also provided her with objectivity, experience and a step-by-step process for growing business.
Michelle has been particularly impressed with Angela's genuine nature and the time and energy she gives to clients.  She enjoys her balance of pushing you forward, and also always having your back by standing in your corner.

Knowledge and experience to guide with confidence and skill

Business connections and community to leverage from

A balance of motivation and unwavering support
The Results
Ultimately, it has been Angela's experience from building successful businesses herself that both convinced Michelle to work with her and has provided the perfect combination of knowledge, experience and community to help Michelle grow her own successful business.
As she shared with Angela in their podcast interview "you have the knowledge from being in it (business) not a textbook" which helps make Angela Henderson Consulting the "whole package".
Since her time in the Mastermind, Michelle's business has also grown exponentially, continuing to reach new markets and serving over 1000 customers and creating more than 75 different product lines.
Learning from an expert
Working with someone who has been there and done that in business has been key in leveraging and learning to grow business to the next level.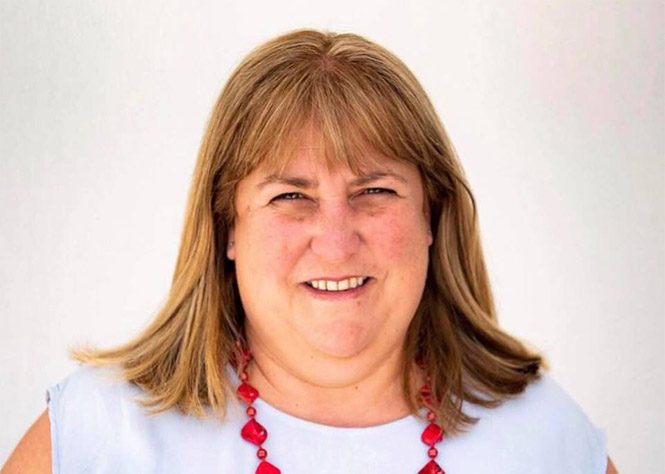 Michelle Miles
Sweetheart Creative
Do You Want To Level Up And Grow Your Business Too?
Grow your business to the next level with a mix of community, accountability and 1:1 support in the Action Takers Mastermind Business Group for Women.