MY CLIENT SUCCESS STORY
Amber Grace
When Amber Grace of Second Steps was feeling stuck in business and penned in by the limitations for growth in her industry, she turned to Angela Henderson Consulting for strategy, insight and clarity to move her business forward. After only 4 months into Angela's 12 month Profit Pillars program, Amber completely pivoted her business, market and growth – whilst still finding impact and passion in her work.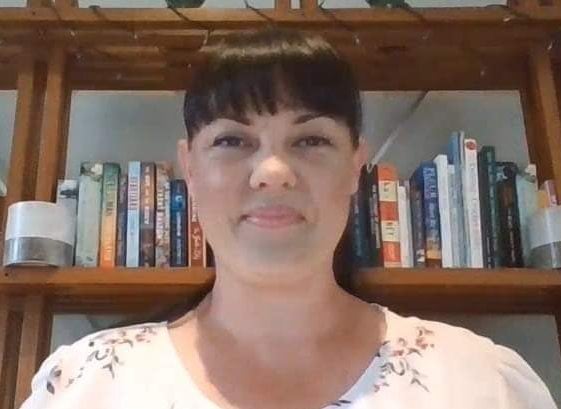 Stuck
Amber felt stuck and penned in by industry limitations.
Limited growth
Amber was concerned about the limitations of growth in her chosen industry.
Strategy and Insight
Angela provided a fresh, objective perspective on Amber's business to help her see new opportunities and directions.
Passion and Redirection
After only 4 months into the Profit Pillars program Amber had experienced a major pivot in her business, was gaining results and growth and loving her business.
The Challenge
With a background in mental health, Amber was passionate about suicide prevention and mental health support – so she built a business around her passion.
However, whilst the business was resonant, it lacked opportunities and opportunities for growth and expansion and limited capacity to leave a lasting legacy in what is a predominately not-for-profit sector.
The Turning Point
After Amber discussed her business plight with a peer, they recommended Angela as a coach for Amber.  Angela was first described to her as a straight-talking, no-nonsense and strategy based coach, and exactly what Amber needed.
Amber decided a business coach like Angela was what she needed to get her on track and to get a fresh, objective view of the state of business. And that's exactly what she got!
Feeling stunted and stuck, Amber reached out to Angela for some new perspectives on how to build and grow her business. And she's coming out the other side with new ideas, a whole new business direction and a stack of personal growth too!
The Solution
Angela approached Amber's business with an analytical, data-based view to help her see the limitations of her current approach, and to guide her to a new business perspective and opportunity.
Amber shared in a podcast interview with Angela, that it was Angela's ability to hold a vision for her new business that hooked her on the idea of changing, and embracing a new direction.  She loved how Angela was able to explain her ideas and the pivots to her with such insight, backed by unwavering support and assistance. Amber shared that it was Angela's caring and supportive manner as she "treated my business like her baby" that helped her to really grow and succeed.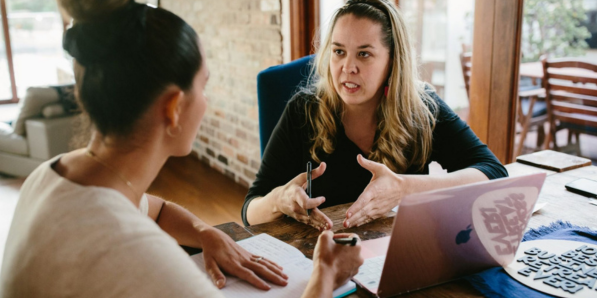 The support of Angela to learn, gain insight and look forward with curiosity has been key to her levelling up in personal and business context.
This is something Angela prides herself on – not just helping clients to be profitable, but also educating them for continued success beyond her programs.
In addition to Angela's consistent support,  it is the community of like-minded business people who are in Profit Pillars that has also been invaluable to her, and is something she wished she knew about sooner!

Business analysis

Support and community

Coaching with care

Personal and professional growth
The Results
After only 4 months into Angela's Profit Pillars program, Amber is already seeing the accelerated results with a new business direction and clientele.
In these first 4 months working with Angela, she has redesigned and relaunched the business, developed lead magnets and funnels to draw into a plenitude of ideal client leads.
She is also crystal clear on her target market and core product offering – helping women through career change. Focusing on quick and most cost-effective changes for growth and increased networking and marketing has been key to their results.  Since starting she has also launched her own podcast and is now having consistent 5 figure months.
Amber's biggest takeaway from working with Angela so far is around the support and insights working with a coach has afforded her, and how this has accelerated her growth, business development and success.
She shared in her podcast interview that if you want rapid personal and business growth –  the way to do so is with a business coach such as Angela. She highlighted that whilst doing so does involve a financial investment, it has been one with rapid returns and exponential value for her.
Profit Pillars helped transform my business
In Profit Pillars, Amber found the dedicated guidance and analysis her business needed, a whole new perspective on business, and a community of supportive and like-minded business women.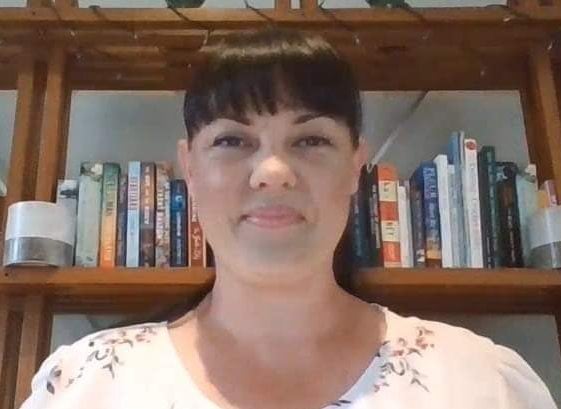 Amber Grace
Founder of Second Steps
Are You Ready To Transform Your Business Like Amber Did?
Ready to transform your business to make more money (hell yes to 5+ figure months!), reach more people and enjoy more family time? Join Profit Pillars my 12-month accelerator program with a focus on real-time support, accountability and implementation.