Starts May 22nd, 2023
4 Week Mastermind for Women in Business
Where strategy meets accountability. Need a more personalised approach to accelerate your business growth? Join me and 8 other women in business for a high touch, high vibes 4 week Mastermind where I'll help you gain the momentum you need to move your business forward. Only 8 spots available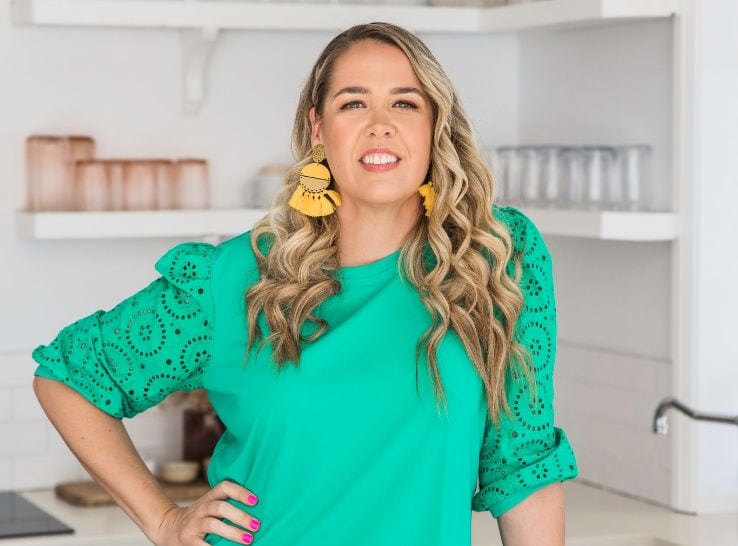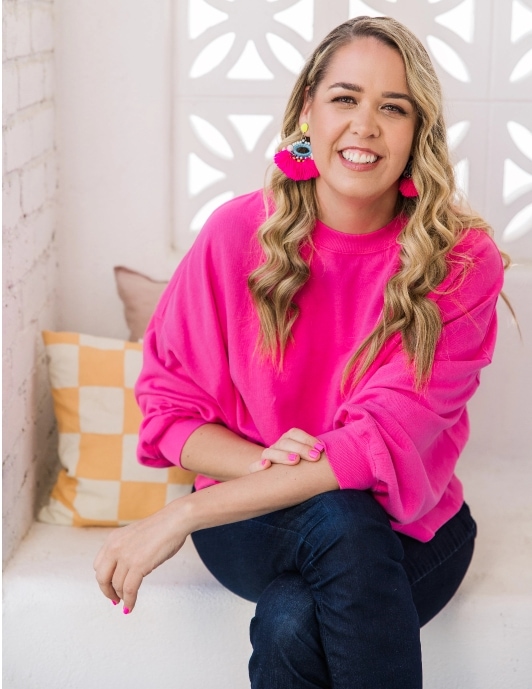 Let's Be Honest…
Growing a business is freaking hard work
You know what you want to be doing (taking calm, confident strides that move you forward and make you more profitable), but you're stuck in place, feeling more overwhelmed every single month.
Which sucks.
Because you are SO ready to make your business work.
Problem is, you don't have the funds to go all in and hire a coach,
or join the year-long programs you keep hearing about.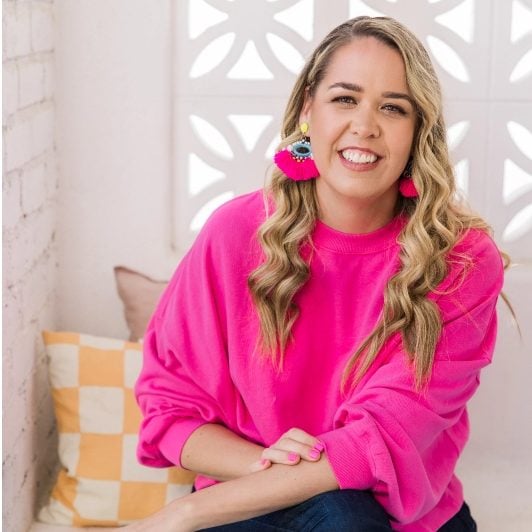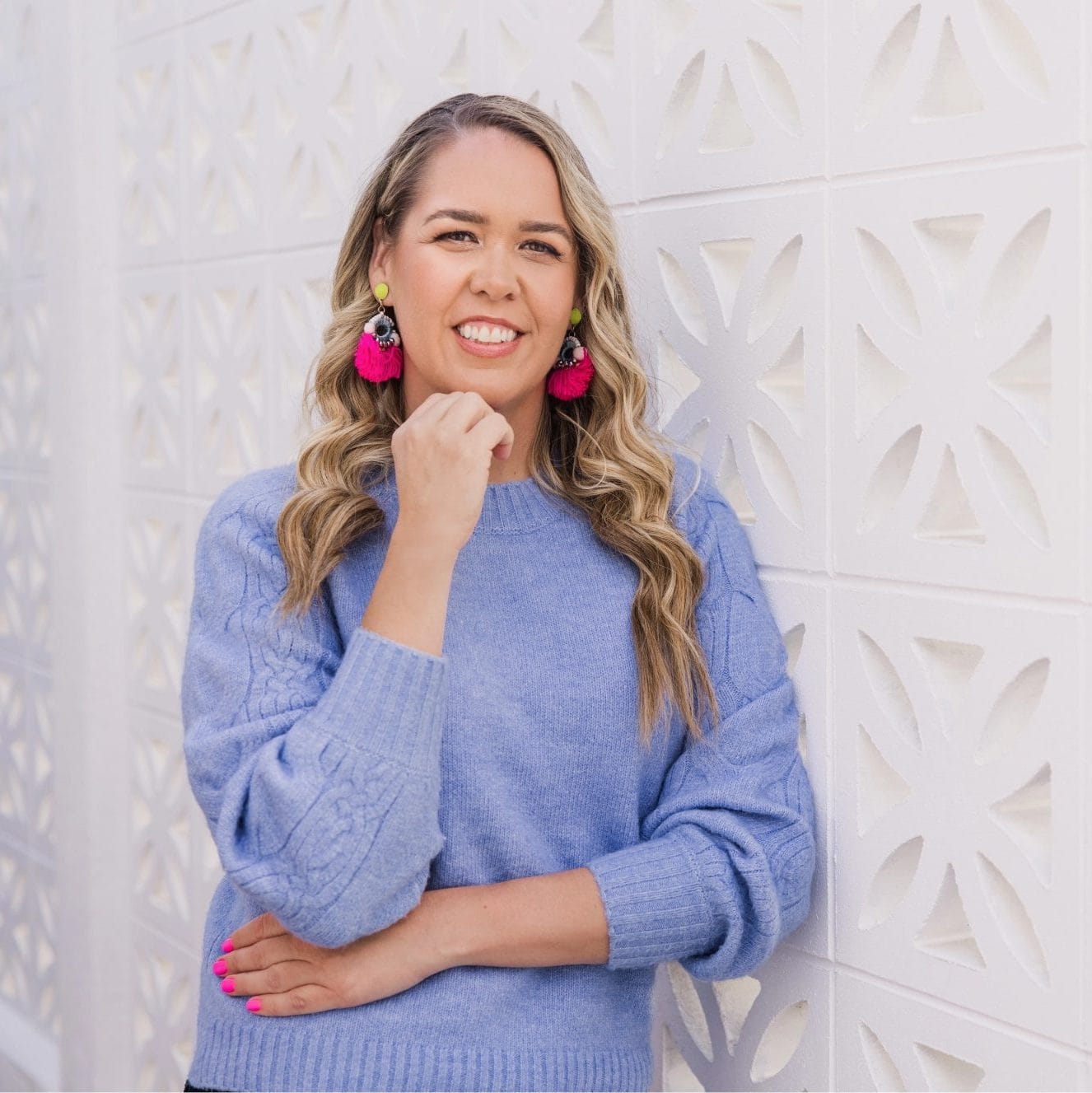 Hey Amazing Human…
What if I told you there was another option?
One that gives you the 1:1 attention of coaching PLUS the support, accountability, and connections that come from being part of a tight-knit group of women —
Without the year-long commitment and the matching price tag.
Introducing my…
4 Week Mini Mastermind
with Angela Henderson
Hands-on, real-time support for women in business who want to: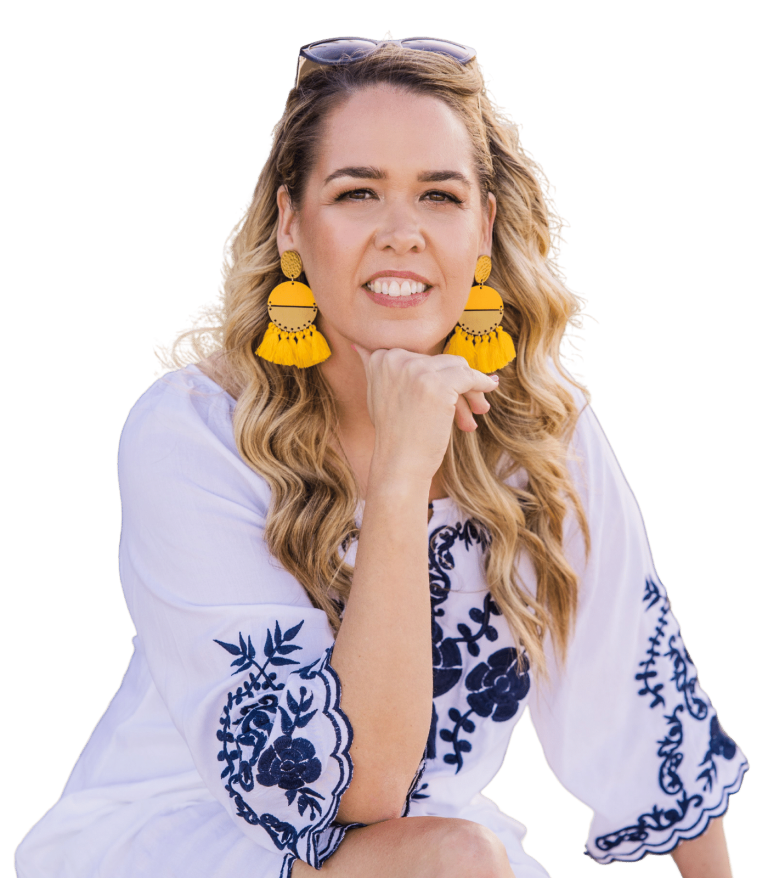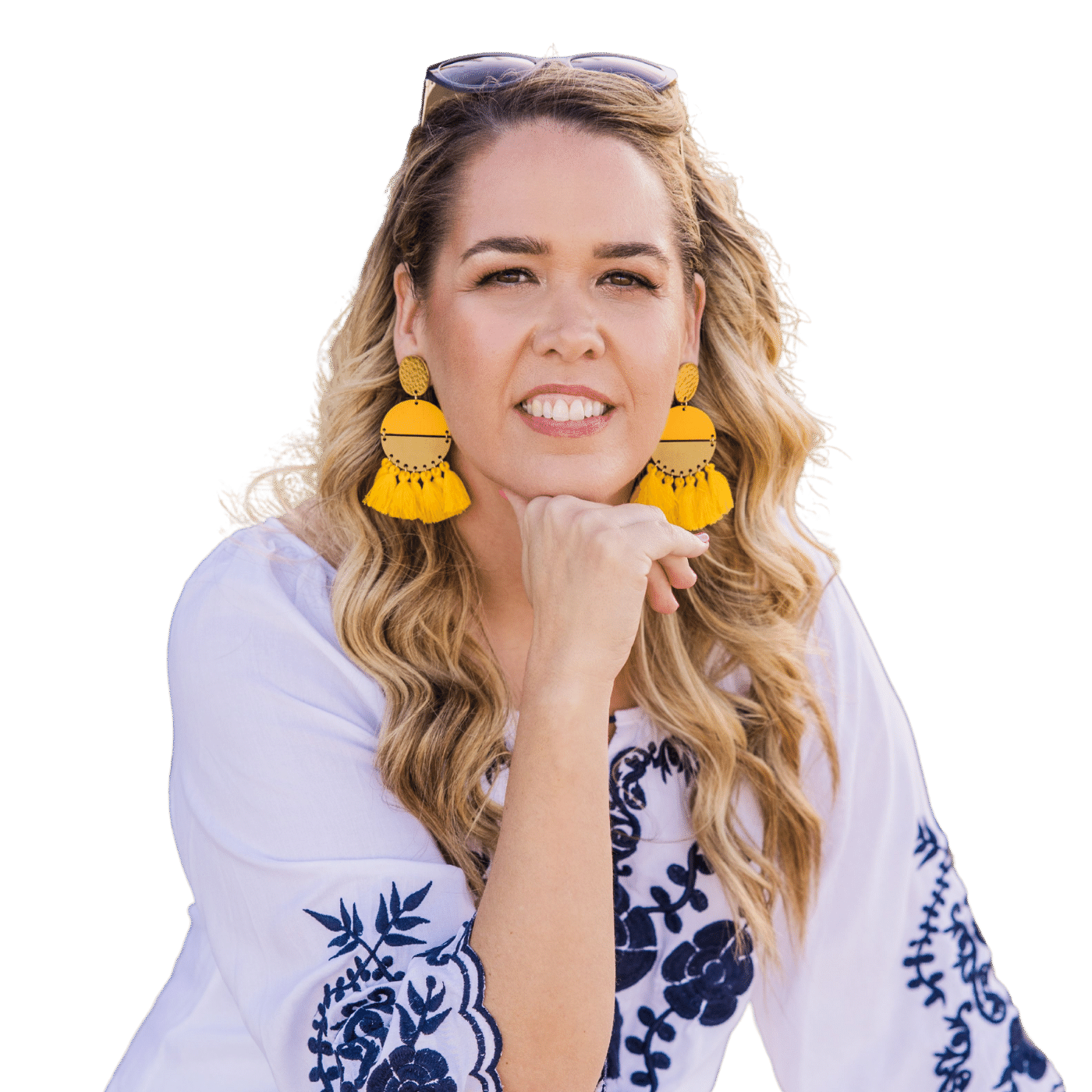 Here's a peek at what's
possible inside
Once you're in, you get hands-on strategic support, tailored to YOU and your business

4 x Weekly 2 Hour Group Coaching Calls (Value: $1000)
So we can work together live to help each other move forward. You'll have dedicated time each week to ask questions, get feedback, and bounce ideas around. In other words, you WILL be seen and you WILL be supported.

1 x 30 Minute Private Coaching Session (Value: $625)
Work directly with Ange inside your 30 minute 1:1 private coaching session. Get direct support and focus to help you excel in your business.

1 x Goal Setting Session (Value: $250)
Join us for a group Goal Setting session to map out your goals ahead and create an actionable plan. Helping you to propel forward in your business.

1 X 90 Minute Live Training with Jackson Millan (Value: $500)
Experience live training with Jackson Millan on The Million Dollar Mindset: How To Manufacture Financial Freedom In 10 Years Or Less.

4 x Mindset Coaching Sessions on Demand (Value: $600)
You'll get access to 4 on demand mindset coaching sessions to work on strengthening your mindset. Mindset + business strategy = all levels of success.

Private Facebook Group for Daily Support (Priceless)
Access to our private Facebook Group so that you can continue to move forward with your business in between calls. It's THE place to deepen your connections with the other amazing women in the group, as well as a resource that will keep you motivated and make sure you build momentum.

Meet & Greet Welcome Party (Priceless)
Join Ange and other awesome women at the welcome party. A great way to connect and start building relationships for future growth.

Every Day Payday™ Revenue Stream Calculator (Value $500)
To help you assess your ROI on the hours you spend in your business and on your business, moving you closer to growing a profitable and sustainable business.
If you invested in all this support separately, you'd be looking at over $3,000
But because I don't want the price tag to be the reason
you can't get the support you need to get your business unstuck,
I'm offering a one-time payment of $1000.
We start May 22nd, 2023 and there are only 8 spots available
Most Flexible
XX x Weekly Payments
$150+GST
Best Value
One Payment
$1,000+GST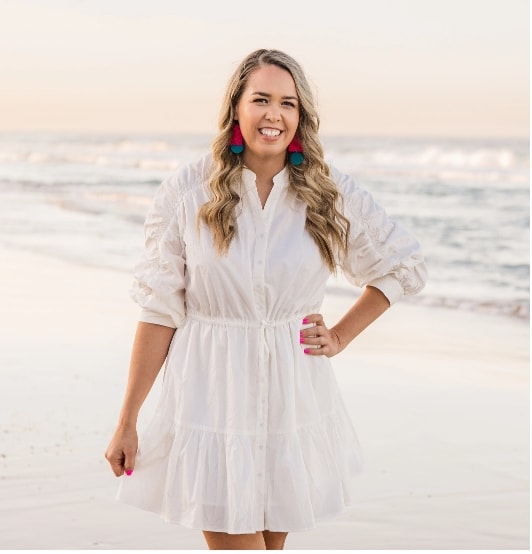 Masterminds aren't only for people who've been in business for a long time
or people who have hit a certain level of revenue…
They're for anyone who needs hands-on support to get their business to the next level.
Joining a mastermind will:
Here's how being in a mastermind
helped these women…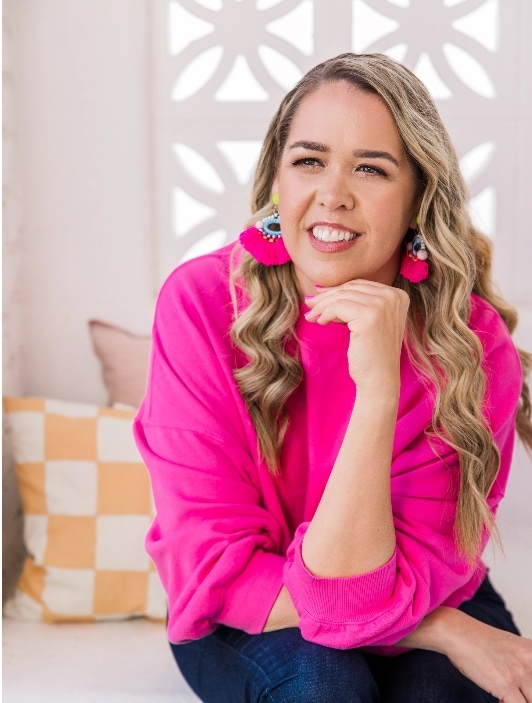 There's one more thing I want to say to you before you go…
I've spent the last 5 years helping literally 1000's of amazing women (like you!) grow profitable, sustainable businesses. And whenever someone works with me, my whole aim is making sure it's the best possible experience.
The same goes with this mini mastermind.
I want to make damn sure it's the best one you'll ever be a part of.
Seriously, if you ever join another mastermind after this one, I want you to be like, "Fuck, we had it good with Ange."
In other words, I'm committed to the cause.
Can't wait to support you.

THOUSANDS
Women Empowered With Business Mindset, Strategies & Tactics
300,000+
Podcast Downloads & Counting!
13 YEARS
Of Transforming Women in Business' Lives!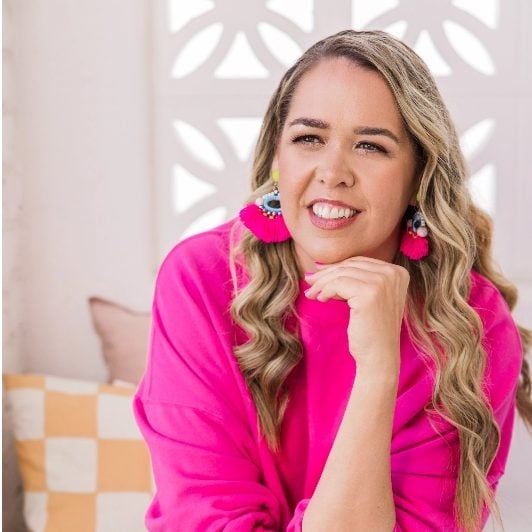 FAQ
There's one more thing I want to say to you before you go…
Ready to move your
business forward?
Choose the plan that's right for you
Most Flexible
XX x Weekly Payments
$150+GST
Best Value
One Payment
$1,000+GST
Have questions? No worries.
Just send your questions through via our contact form and we'll be in touch ASAP.
© 2023 Angela Henderson Consulting. All rights reserved